How to plant a lavender hedge
Follow our top tips on how to plant a lavender hedge and you'll create a beautiful, robust garden feature that is packed full of scent and colour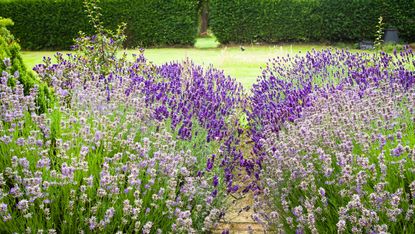 (Image credit: Alamy)
Plant a lavender hedge and you can create a defined area within a garden, add a soft border to paths and walkways and attract plenty of beneficial bees and pollinators. Low growing, this is a hedge which will not get out of hand or cause neighbourly disputes. It is easy to care for and with just a little attention, it will last for years.
Lavender is a stalwart of the classic cottage garden, but it fits all styles, from Mediterranean gravel spaces to chic urban courtyards. It has a long flowering period, from around June to September, and the fragrant foliage keeps its colour year-round, even when the plant is dormant over winter. All you need is a sunny spot and our simple tips for success.
Keep reading for the best ways to plant a lavender hedge in your garden, and make sure you check out our best fast growing hedges feature if you need to create a new garden boundary, fast.
When should I plant a lavender hedge?
Although the autumn and winter months are a good time to start planning your lavender hedges and thinking about what sort of plants you want to include in your design, you need to wait until the soil has warmed up before you can plant them. In the UK, this can be any time from mid-April until the end of July. If it is a cold spring, it's best to wait to plant until May. Lavender roots will grow much more quickly in warm soil.
What sort of lavender should I choose?
English lavender is the most robust and long-lived. This hardy perennial has tiny flowers on grey/green stems. French lavender, which has tufty top petals, which look like a butterfly's wings, is less hardy, so unless your chosen spot for a hedge is extremely sheltered, it is best to go for an English variety.
There are more than 250 English lavenders, and these include dwarf plants, which won't grow taller than 30cm. 'Little Lottie' and 'Miss Muffet' are two examples. Larger, bushier choices for bigger gardens include Lavendula Intermedia 'Grosso' which tops 1m in height and spread. Lavenders don't just come in blue. Go for white, misty purple or even pink!
Where should I plant a lavender hedge?
Good drainage is the key to success with lavender. It will not thrive in damp or heavy, soggy soil so a well-drained site is a must. Choose a sunny spot and your lavender hedge should thrive in the right conditions.
How to plant a lavender hedge
1. Fork over the soil in the area where you want to create the hedge. Space the plants about 30cm apart (or 45cm for larger species, check the plant label for height and spread). If the soil is heavy, incorporate plenty of grit before planting.
2. Dig a hole which is just a bit larger than the plant's root ball.
3. Take the plant out of its pot and place in the soil. Fill the gap, and then firm around the base.
4. Water in thoroughly, aiming for the roots, not the foliage. After planting, keep watered regularly in dry weather for the first growing season. After that, it should look after itself. Usually, lavender does not need feeding. You could do it just occasionally using an all-purpose feed to improve the overall health of the plants, but it is not essential.
When should I prune a lavender hedge?
English lavender should be pruned twice a year to keep the hedge bushy and compact. This will stop leggy brown stems appearing. When the flowers have faded in late summer or early autumn, trim them off. Then cut about 2.5cm from the plant's leaves, making sure that some green stays on. This lets light into the plant and enables new shoots to form before the lavender becomes dormant over winter. In late February or in early March if it has been a cold month, trim the lavender plants lightly again using a pair of sharp garden shears.
4 great lavenders for colour and shape
Feeling inspired to consider planting a lavender hedge? Try one of these top picks in your garden...
Hidcote
A good choice for a smaller hedge, this lavender has mid-green leaves and strong blue/violet flowers on upright stems which will not flop over. It grows up to about 60cm tall and flowers from June.
Alba
There's something super stylish about white lavender, especially when it is grown en masse. This one is upright, and it is smothered in flowers during July and August. It has silvery grey foliage and grows up to 75cm tall.
Rosea
This rose pink lavender both looks and smells delicious. It flowers between July and September and will grow up to 60cm tall with a spread of 75cm.
Munstead
An absolute classic, which is widely available at garden centres or you can buy plants online. It has true green foliage and purple spires of flowers. This lavender grows about 45cm tall, and it is thick and bushy, with a spread of 70cm.
Read more: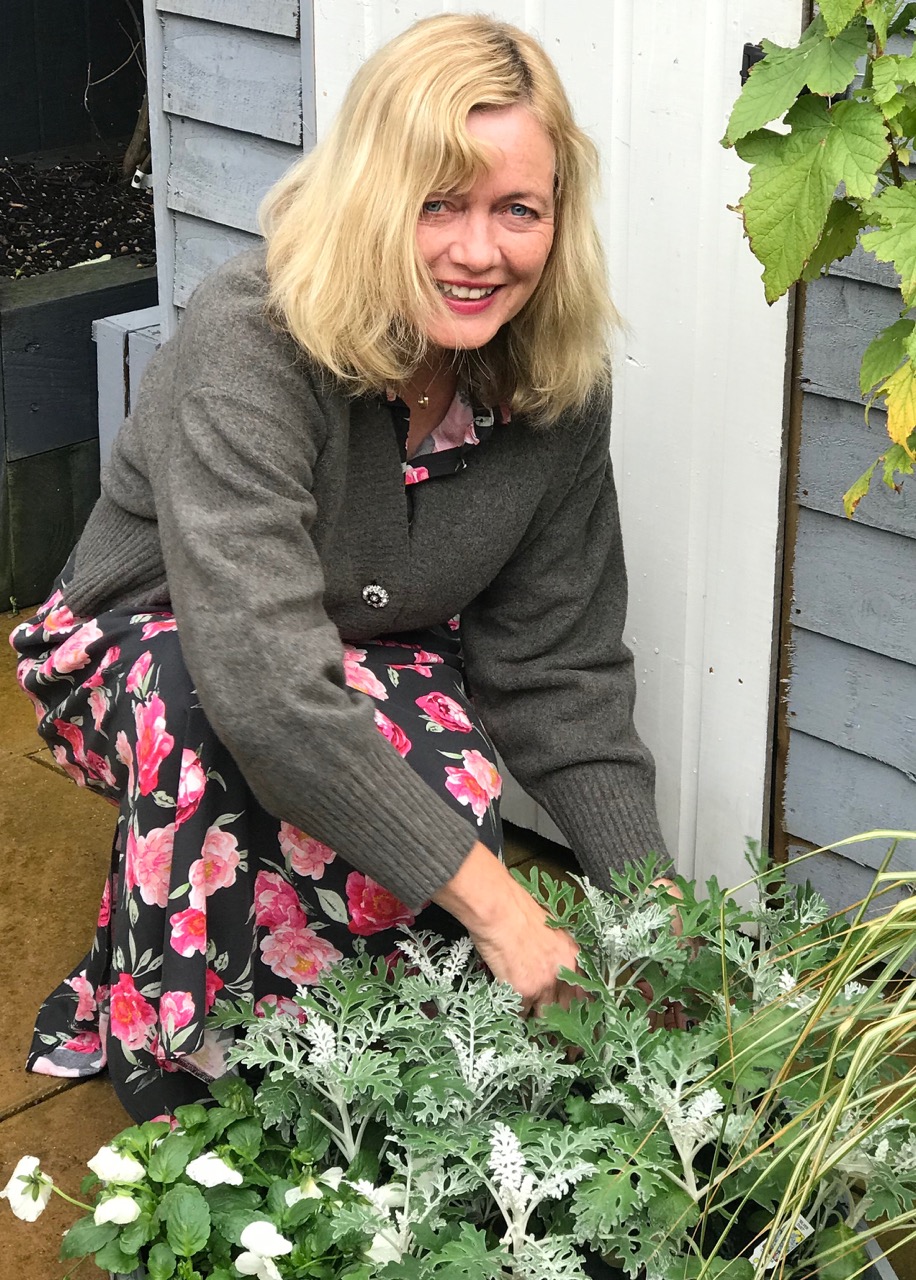 An experienced freelance journalist, editor and columnist writing for national magazines and websites, Fiona now specialises in gardens. She enjoys finding and writing about all kinds, from the tiniest town plots to impressively designed ones in grand country houses.