Best pruning shears: 5 pruning tools you need for your yard
These are the best pruning shears for cutting back shrubs, plants and branches to keep your backyard neat and tidy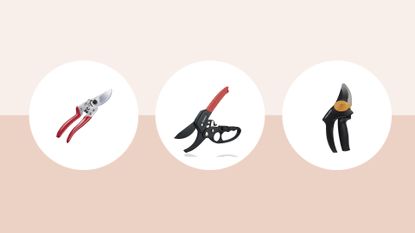 (Image credit: Future)
Looking for the best pruning shears for everyday use in your yard? Designed to cut branches and stems in order to tidy up your shrubs and hedges, there are lots of different types of shears available, and we're here so that you can find the ones best to suit your task.
Pruning shears are reserved for smaller clean-up jobs that don't require larger tools; if you have lots of larger branches to tackle, then make sure to upgrade the size of your tool to reflect that. For example, the best hedge trimmer might come in handy for larger jobs.
A handy addition to your arsenal, a pair of shears is a must-have for any garden owner. Keep scrolling for the best pruning shears out there to get this essential gardening task done...
5 pruning shears to neaten up your backyard
Why you can trust Gardeningetc Our expert reviewers spend hours testing and comparing products and services so you can choose the best for you. Find out more about how we test.
1.
Dimensions: L"7.87 x W"1.55 x H"0.54 inches
Type: Anvil
These pruning shears from Felco are highly-rated indeed, and for good reason, as they are ultra-durable and extremely high-quality. They have an ergonomic design and offer very precise pruning, with a well-balanced weight to make the task at hand as easy as possible. It also features a wire cutter for small wires and a design that minimizes the blade sticking.
2
Dimensions: L"11.5 x W"4.75 x H"1.63 inches
Type: Bypass
You can really power through branches with this set, which can cut through to up to 3/4 in of thickness. This particular pruner has patented technology that lets you get more power every time you go for a cut. It also has modified gears for easier use, and a contoured handle so you experience less fatigue whilst trimming.
3.
Gonicc Professional Ratchet Anvil Pruning Shears
Dimensions: L"10.98 x W"3.94 x H"0.91
Type: Ratchet Anvil
For trimming light branches of trees, rose bushes, shrubs and hedges, look no further than these shears from Gonicc. They have a ratcheting mechanism in order to multiply your hand's power by up to 3 times. As you're cutting through a branch this mechanism clicks and moves to the next setting, giving you more to work with as you progress.
4.
ARS HP-VS8Z Signature Heavy Duty Pruner
Dimensions: L"8 x W"2 x H"1 inches
Type: Heavy duty
With squeeze handles to open, these sharp, heavy-duty pruning shears will allow you to tackle slightly larger tasks with ease. They can be unlocked with a single hand if you are preoccupied, and they are designed to withstand rust and sap, meaning you can make use of them for longer.
5.
Fiskars Pruner bypass P57
Dimensions: L"7 x W"1
Type: Bypass


These practical pruning shears are suitable for pruning all of those smaller shrubs, like rose bushes or ornamental plants, in order to keep everything looking neat. They are suited for right and left-handed use, and are lightweight too for ease of use.
---
How to pick pruning shears
Type
The first thing to establish is which sort of garden shears you need – anvil or bypass? Anvil shears are best for already dead plants, as they can cause more of a crushing motion. Bypass shears are better for living plants, and less likely to cause damage to your garden.
Size
Consider the size of the gardening task you need to undertake when you select your pruning shears, as well as the size of your hands and how much weight you can comfortably carry. That will all impact how heavy-duty the shears you can handle are. Look out for features that make your life that bit easier, like an ergonomic design that will make gripping your tool easy, or a tool that you can unlock with one hand.
If you don't have a shed or garage to store your garden tools, then be sure to look for a smaller pair of pruning shears that will fit into a garden tool organizer nicely.
Material
The material of the blade on your new pair of pruning shears is also crucial. Those with rust-proof surfaces and corrosion-resistant designs will go the extra mile when it comes to the longevity of your purchase.
Browse more pruning shears to find exactly what you need
Finding a pair of the best pruning shears is all about getting the right fit for you, which can be difficult if you have specific needs, like a smaller hand size. These are the retailers we would recommend if you're still searching for your perfect pair: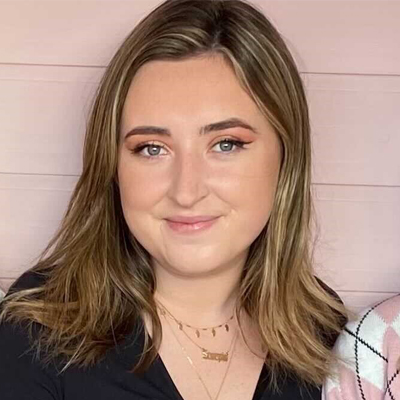 Molly is the Ecommerce Writer for Gardeningetc and spends her time searching the internet for the next best thing for your garden. When she's not writing, she would most like to be swimming in the nearest sea/ocean or getting through her neverending pile of novels. She's a huge fan of houseplants and loves identifying new plants and trees on walks too.