How to grow your own Christmas tree
Grow your own Christmas tree for a greener and more fragrant tree that's kinder to the environment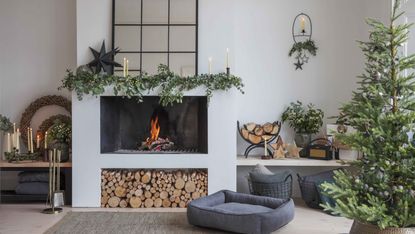 (Image credit: Gardening Trading)
There is something magical about deciding to grow your own Christmas tree. Their fresh pine fragrance will be much punchier, the foliage glossier and a much darker green, and the branches will be waxy to the touch, not dry and brittle. Plus of course it's the option to go for if you don't want to add to the mountain of landfill every year from discarded trees.
There are several ways to grow your own, although it does require a little patience and planning. You can try growing seeds for the full-on grow your own experience or choose starter trees where some of the work has already been done. Then of course there's the option of buying a small potted tree for this Christmas that you then plant out in the garden for future years. Make sure you choose one that's organically grown and has a good eco footprint.
For a feel-good Christmas tree experience this year and for many to come, keep reading for what to do if you want to grow your own, then head over to our feature on the best evergreens to grow in any garden if you're looking for more ways to introduce year-round colour to your outdoor space.
Grow your own Christmas tree
You can try growing your own Christmas trees from one small packet of seeds, which will contain enough for a small plantation if you're lucky with them all! You can also buy a baby tree from a garden centre or online where the initial growing has been done for you, then you take over and nurture the tree to fully grown. Or you can choose a small potted tree this year that you plant out in the garden once Christmas is over.
How to grow a Norway spruce Christmas tree from seed
1. You can sow the seeds at any time of the year and they cost around £2 for 25. You can also get a starter kit – the Christmas tree seed collection from RP seeds) includes five of the most popular types of Christmas tree including the Norway spruce, Nordman fir and blue spruce if you want to experiment a little.
2. Mix equal parts of good-quality seed compost such as John Innes, with vermiculite, perlite or horticultural grit and water until just moist. Sow seeds very thinly on the surface, then just cover them with a layer of vermiculite, perlite or grit.
3. Seal inside a polythene bag and place in the fridge for 4-6 weeks, checking regularly to make sure the compost is still moist.
4. After this, move to a propagator or other warm place and maintain an optimum temperature of 13-15˚C. Germination should take place in 1-2 months. It can be erratic though, so sow thinly and prick out the seedlings as they become large enough to handle. Try to avoid disturbing the rest of the compost.
5. When they're large enough to handle transplant the seedlings into 7.5cm pots and grow on in a cold frame for a year or two then plant in their final position. They prefer to be in semi-shade.
6. Another idea is to sow them in pots as above during late summer to early winter then place in a cold frame and wait for the seedlings to emerge in spring.
Plant a small potted Christmas tree
Young potted Christmas trees can be bought at the garden centre or online then planted in well-drained soil and good light. They can be left to grow until they reach the size you want. They're tough, evergreen, very hardy and easy to grow.
You have two choices:
1. Buy a 'starter' potted tree that's 2 or 3 years old and has been nurtured from seed and trimmed into shape. When you get it home plant it up in a larger (20-25cm diameter) pot or put it straight into the garden for Christmases to come.
2. Alternatively buy a slightly larger pot-grown tree, often sold as mini or 'tabletop' trees. These are up to 1 metre high and will last well indoors throughout the Christmas period provided you keep the compost moist. If you opt for a pot grown tree it will have a root system and can be planted in the garden or a patio container after the festive season to enjoy all year round.
What is the best type of Christmas tree?
For many years the traditional Christmas tree has been the Norway spruce. In recent years though the Nordman fir has also become increasingly popular, while the blue spruce is also gaining ground.
Norway spruce With its mid-green colour, fine foliage and distinctive pine scent, this is the most traditional type of tree. It is usually bushy with a good classic Christmas tree shape.
Nordmann fir An increasingly popular Christmas tree, the bold green needles have a silver-white underside like a touch of frost. It's a long lasting choice that doesn't drop needles.
Blue spruce With its foliage tinged with a strong blue colour that can also appear silvery if the light is right this is a very desirable Christmas tree with a nice pyramid shape and strong branches.
Scots pine A really fragrant native conifer, this tree has soft needles with an attractive twisted blue-green foliage. Known for not dropping its needles, keeping well and not drying out.
Fraser fir Relatively new to the UK but popular in the States, the attractive silvery-green needles are soft to the touch and well-spaced making it easier to decorate than some trees.
How to look after your Christmas tree indoors
If you want to give your potted tree the best possible growing conditions to last beyond Christmas and for future Christmases, according to the experts at Pine and Needles don't bring them indoors! Stick your tree in a porch or on a patio where they will thrive in the cooler air and you can still enjoy them.
If you do bring your tree indoors, do it in stages. First move it into a garage or porch for a couple days to get the tree gradually acclimatised to moving inside.
If the central heating is on full blast your potted tree isn't going to be very happy. Position it away from any heat sources such as radiators and fireplaces. Heat dries out your tree faster, so the further from potentially damaging heat sources the better, and the fresher your tree will remain. Do not expose your tree to sudden changes in temperature. Trees are creatures of habit and prefer steady conditions.
Remember to keep watering your tree. This could mean every day depending on its size and your central heating settings. Once the tree has dried out there's usually no way back, as the foliage will wither and drop and it will soon end up looking very sorry for itself. If you want to replant it do so between March/April and keep an eye on it during hot weather. Then with any luck it will be coming indoors again next Christmas!
Read more: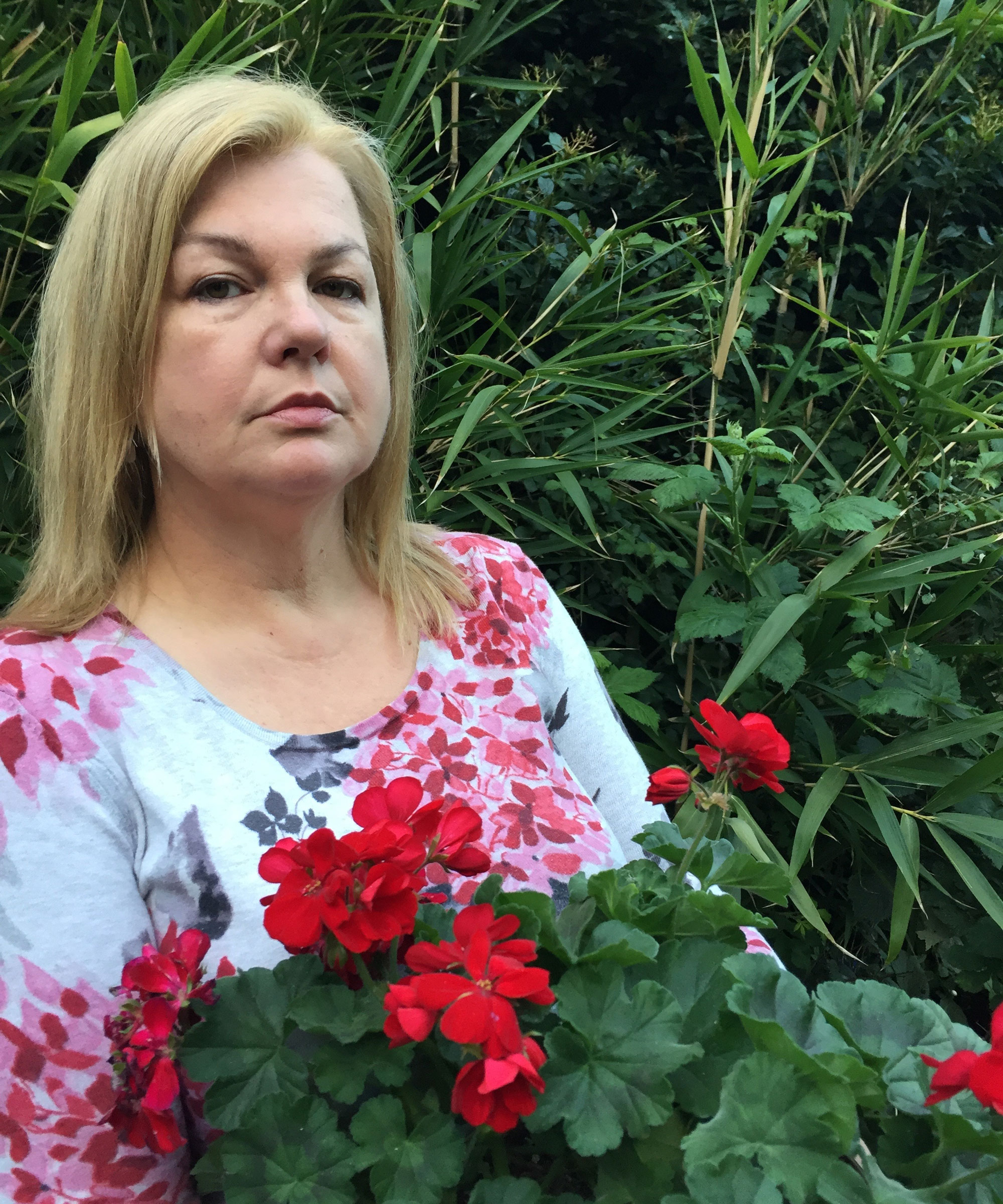 Lifestyle journalist Sarah Wilson has been writing about gardens since 2015. She's written for Gardeningetc.com, Livingetc, Homes & Gardens, Easy Gardens and Modern Gardens magazines. Having studied introductory garden and landscape design, she is currently putting the skills learned to good use in her own space where the dream is establishing a cutting garden.