How to make a small garden look bigger
Need ideas on how to make a small garden look bigger? Magnify and maximise the smallest space with these clever tips and tricks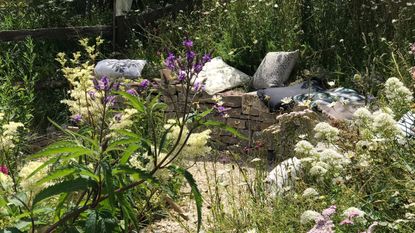 (Image credit: Fiona Cumberpatch)
If you're not blessed with a huge outdoor space, knowing how to make a small garden look bigger can work wonders when it comes to maximising the feeling of space you have outside. With a few clever tips and tricks, even the most compact of plots can be transformed into a useful, practical and beautiful space you'll love to spend time in.
From clever landscaping ideas that trick the eye into thinking a space is bigger than it is to useful planting advice that will help to define different areas within your garden, follow our top 10 tips and turn your small space into one with plenty of wow factor.
Head to our garden design ideas for even more outdoor inspiration, then check out our small garden ideas for clever ways to improve your compact space.
1. Add a mirror
Hanging mirrors is a well-used method of enhancing the feeling of light and space in our homes, so why not use the same trickery outdoors, too? Just like indoors, hanging an outdoor mirror can double the appearance of your space. Position carefully along a boundary wall, attach securely with plenty of fixings and choose a weatherproof style for maximum durability. These Gothic Stone garden mirrors from the National Trust are perfect for creating a decorative touch in any space, but you could also try Cox & Cox and Wayfair for a good selection of styles. Head to our best garden mirrors feature for a round-up of our favourite styles.
2. Divide the space
In a small garden, you might think that having one plain rectangle or square of grass with thin flower borders would maximise the feeling of space, but the opposite is in fact true. The aim instead is to break up the line of vision so you can't see the entire garden in one go. Segment different areas using decking or paving, a chunky raised bed, or define a seating area with some bark chippings and a table and chairs.
3. Focus on furniture
If you're tight on space, choose garden furniture with slim proportions, rather than chunky rattan or block styles that could dominate a small patio or courtyard garden. Tables and chairs with skinny arms and legs provide less of a visual barrier, and allow light to filter through. Bistro sets with café chairs, such as the pictured Rive Droite set from Garden Trading, are good choices, and woven, mid-century styles work well too.
4. Grow up the wall
Vertical gardens (also known as living walls) are ideally suited to plots which are short on ground space. Growing upwards removes the need for borders, freeing up more space in the rest of your garden for a patio or BBQ area. A modular wall fixture, with an inbuilt irrigation system, is a low-maintenance option – try Bakker for a range of options. There's lots more advice in our feature on how to create a living wall.
5. Pick a path
The conventional straight path down the centre of the garden is not the best choice for a small space, because it creates the impression of cutting the garden in half. It's more effective to site it on one side of the plot, or even better, to lay a curved path which takes the eye on a journey. A slab or gravel path is easily achievable, even for DIY newbies, and it won't cost the earth. Soften the edges with some easy care planting, such as erigeron (Mexican fleabane) or low-growing hardy geraniums. For a stepping stone path, create a feel of distance by reducing the space between the pavers the further out they are in the garden. Don't miss our garden path ideas for inspiration for your own garden project.
6. Plant wisely
The plants you choose to grow can help to make the most of a small area. Using blue plants at the far edges of the space will blur the horizon. Try lavender, blue agapanthus or nepeta (catmint).
Transparent planting, either using perennial grasses or skinny plants on slender stalks creates a similar optical illusion. Good choices for grasses are fountain grass, Mexican feather grass and hakonechloa macra. For a long-flowering perennial, verbena bonariensis provides a perfect see through living screen all through the summer, while alliums make an elegant display during the month of May.
7. Play with scale
It may sound counterintuitive, but picking a massive pot for a small garden is a smart move. Avoid the temptation to scale down, and choose the largest container you can find to put on the patio. The contrast in size makes everything else seem further away, and removes the cluttered effect of smaller vessels. Add height with plants (try a large-leafed variety such as a canna or an elephant ear) to draw the eye upwards. The same rule applies to accessories such as lanterns or garden sculptures.
8. Plant the boundaries
If your space is fenced in, plant densely in front of the barrier. Concealing the boundary means that you can't tell how small the garden really is. Climbing plants, such as clematis, honeysuckle, passion flower, ivy and star jasmine will work, or for a clean, more contemporary look, try a bamboo.
9. Cheat with paint
A canny trick often employed by garden designers is to paint boundary fences in a dark colour. The reason for this is that dark colours retreat and add depth, while paler ones 'advance' when you look at them. Another advantage to going dark is that foliage and flowers will really stand out more against duskier hues. You'll find the perfect product for your space in our guide to the best exterior wood paint.
10. Go diagonal
Planning a new patio as part of a garden makeover project? In a small garden, a good trick it to set your paving at an angle to the house (either 30 or 45 degrees). This will make the grid lines as long as possible and ultimately create the illusion of a larger area.
If you're designing an indoor/outdoor space with bi-fold or sliding doors, another trick is to opt for similar flooring in both spaces and lay it in the same direction. For example, you might choose wood-effect tiles or engineered wood planks inside and decking planks outside – go for a similar width plank inside and out and lay it in the same direction to seamlessly blur the boundaries and trick the eye into thinking the space is bigger than it really is.
More small garden ideas: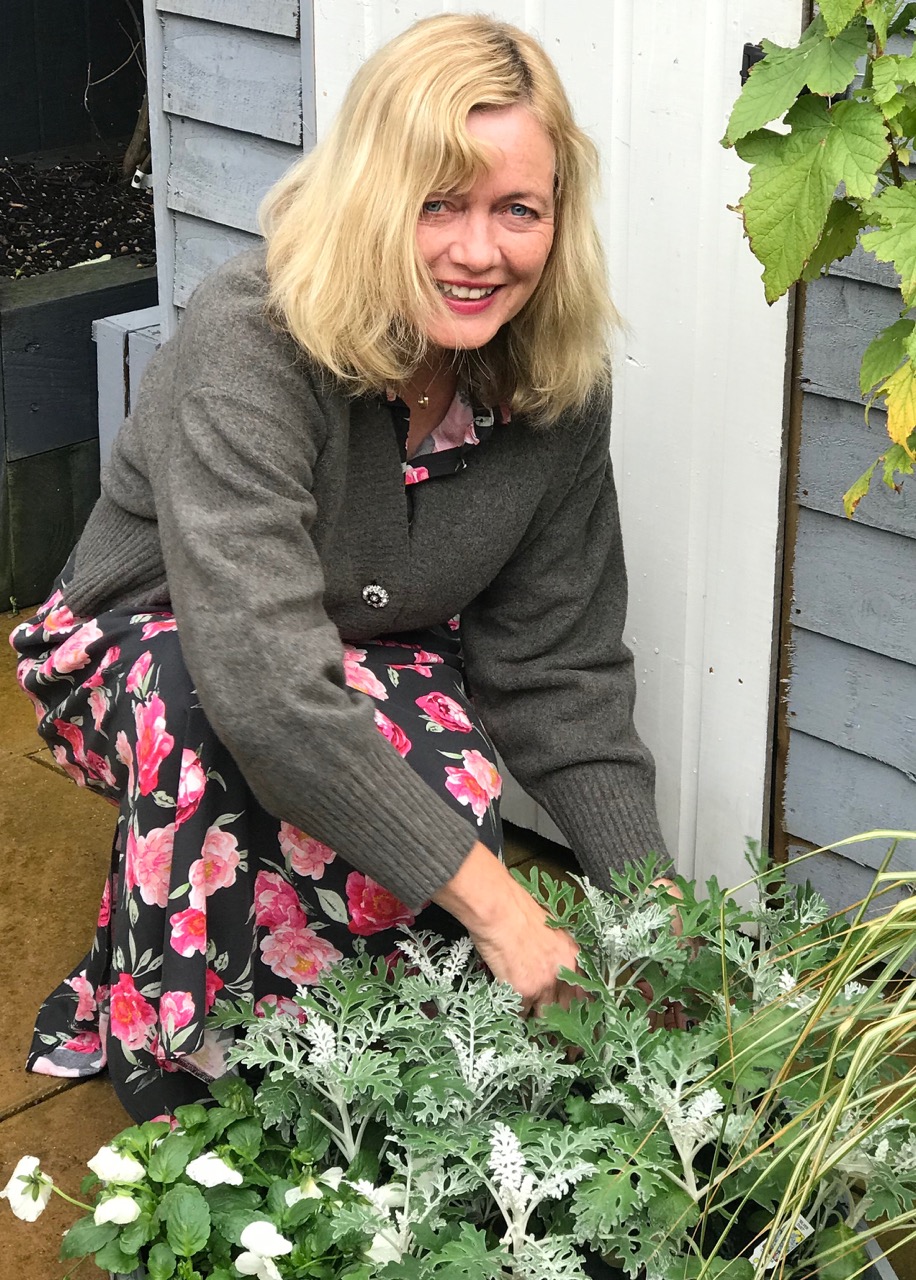 An experienced freelance journalist, editor and columnist writing for national magazines and websites, Fiona now specialises in gardens. She enjoys finding and writing about all kinds, from the tiniest town plots to impressively designed ones in grand country houses.