How to make bird feeders: feathered friends will love these simple bird food recipes
Learn how to make bird feeders and you'll keep garden birds in good health over winter with these tasty treats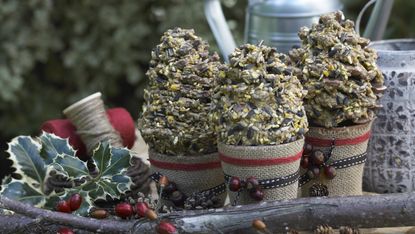 (Image credit: Future)
Once you learn how to make bird feeders, it means your feathered friends will never have to go hungry again during the colder winter months. Garden birds can always do with a little extra help in winter to ensure they are able to find plenty of food to keep them nourished and in good health.
Putting out bird food in your garden is also a brilliant way to encourage even more birds into your garden. It's one of the easiest things you can do if you're looking for wildlife garden ideas to make your outdoor space more nature friendly.
As natural supplies such as winter berries and seeds get eaten and therefore dwindle during the colder weather, garden birds will benefit from some tasty treats to help them thrive in winter.
Instead of buying ready-made feeders, why not give these no-bake bird food treats a go? They're really easy to make and kids will love to get involved too. Follow our simple step-by-step recipes, then once the feeders are hanging from the trees or placed on a garden table, you can all watch from inside as the birds swoop down to feast. You can discover more ways to attract birds into your garden in our dedicated feature, plus we've got the best bird feeders in our buying guide.
Pine cone feeders
You will need:
Pine cones
Lard or suet
Seeds
Chopped nuts
Cereal
Wide hessian ribbon (optional)
Saucepan
Baking tray
Small pots
Method
1. Place the pine cones in a warm space, to encourage the scales to spread open. Secure a doubled piece of florist's wire around the base of the pine cone and twist the wire ends to create a long stalk.
2. In a saucepan, warm the lard or suet over a gentle heat, until loosened but not completely melted. Scatter the seeds, chopped nuts and cereal onto a baking tray.
3. Dip a pine cone into the fat, making sure the spikes are completely coated – use a spoon to push the fat in between the scales if necessary.
4. Roll the pine cone across the tray of seed mix, so the dry ingredients stick to the fat on the spikes. Shake off any excess and allow to cool. Repeat for the other pine cones.
5. Cut cubes of florist's foam to fit inside each small pot. Push the florist-wire stalk at the bottom of each pine cone into the foam until stable.
6. Wrap a piece of hessian ribbon around each pot and secure with a piece of knotted red twine. Decorate with foraged fruits and nuts from your garden if you like.
Seed snap feeders
You will need:
Method
1. Create a mixture of one part dry bird food to two parts lard or suet. Place the lard or suet in a saucepan and heat gradually until melted. Mix the bird food into the melted lard with a wooden spoon, until all the dry ingredients have been coated in the fat.
2. Line a baking tray with a sheet of greaseproof paper and lay the biscuit cutters on top. Spoon the seed mixture into the cutters until each one is full to the brim to ensure they'll form the shape of the biscuit cutter.
3. Refrigerate the seed snaps for five mins to allow them to harden slightly. Remove from the fridge and make a hole in the top of each with a skewer, then return to the fridge to chill for a couple of hours.
4. Once the mixture has completely set, gently remove the seed snaps from the cutters, taking care not to break them. Thread a short piece of twine through the hole in the top and knot the ends to form a hanging loop. Hang them from the branches or even your washing line and watch as the birds enjoy tucking into their garden treats.
More bird feeders:
Want even more ways to keep garden birds well fed over winter? Check out our top deals on bird feeders for your garden.
Read more: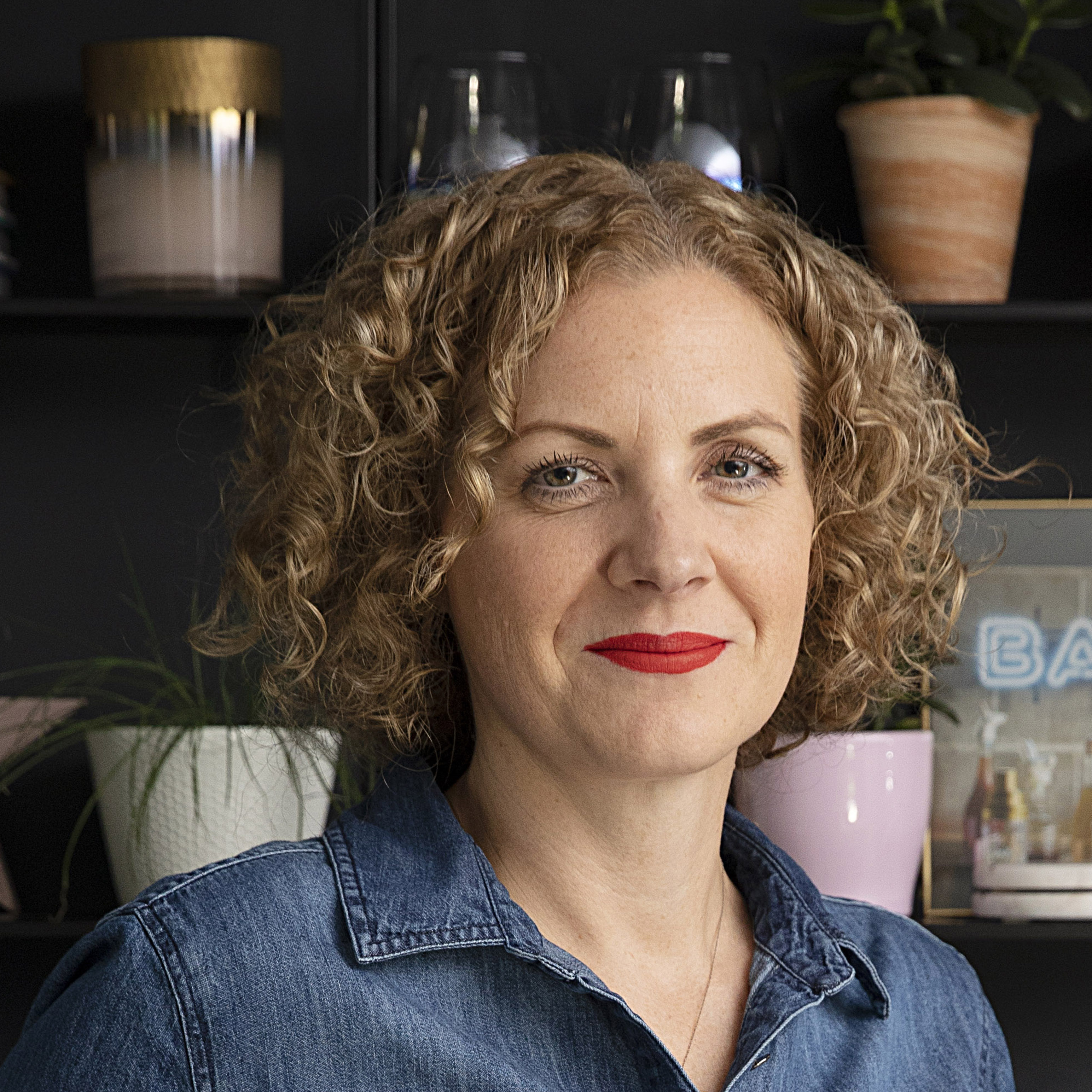 For the past 18 years, Beth has worked for and contributed to a number of leading magazines in the UK, including Real Homes, Ideal Home, Period Living, Grand Designs and Good Homes amongst others. Now the editor of Gardeningetc.com, Beth's attention is firmly outdoors. Her own garden is a really important part of her family's home, and she loves spending time tending to the veg patch or entertaining friends and family at a summer BBQ or alfresco pizza night.