Luxury hot chocolate recipe: perfect for those garden get-togethers
This is the ultimate hot chocolate recipe when you're out in the garden, especially when paired with these easy biscuit dippers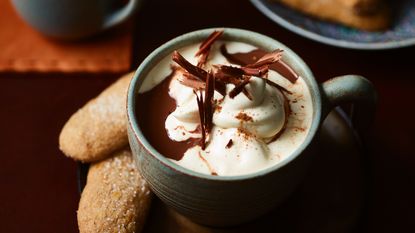 (Image credit: Ebury Publishing)
Having the perfect hot chocolate recipe so you can enjoy a warm, comforting drink out in the garden is always a good idea. It works every time whether it's with friends and family for those all-important alfresco catch-ups, as a treat when you've been working outside, or as a way to stay toasty when you're star gazing or enjoying your Christmas light show in the evening.
A mug of spiced hot chocolate is just what you need to warm up on cold December days or nights. Gently seasoned with a touch of cinnamon this fragrant recipe adds a festive edge to an old favourite. This version is made with fresh orange zest, real chocolate and a touch of cinnamon for a silky drink that's just so delicious. To up your game, homemade biscuits for dipping and dunking are the perfect finishing touch.
Read on to find out how to make it. Once you've tasted our version of hot chocolate it will never be the same again. We've also got plenty more ways to cater for your alfresco get-togethers with our best BBQ recipes. After all, BBQs are just as good in winter as they are in summer!
ORANGE & CINNAMON HOT CHOCOLATE WITH QUICK CINNAMON BISCUIT DIPPERS
Ingredients for the Orange and Cinnamon Hot Chocolate:
570ml whole milk
200g dark chocolate (minimum 60% cocoa solids), roughly chopped
1 tsp cornflour
1 tbsp cold milk
1/2 tsp ground cinnamon
zest of 1 orange
1 1/2 tbsp sugar (optional, to taste)
whipped cream and grated dark chocolate, to serve
Ingredients for the Quick Cinnamon Biscuit Dippers:
50g butter, plus extra for greasing
25g caster sugar
75g self-raising flour, plus extra for dusting
1⁄4 tsp ground cinnamon
zest of 1/2 orange
2 tsp granulated sugar
Method:
1. Start with the biscuit dippers. Preheat the oven to 180°C/160°C fan/gas 4 and lightly grease a baking tray with butter.
2. Put the butter and sugar into a mixing bowl and cream together with a wooden spoon. Add the flour, cinnamon and orange zest and rub between your fingertips until everything starts to come together. When you can knead the mixture into a ball of dough, turn out onto a lightly floured work surface.
3. Divide into 12 equal pieces and roll each piece into a small sausage, about 1cm thick. Place on the prepared baking tray, spaced well apart, and sprinkle with the granulated sugar. Bake for 10–12 minutes until lightly golden. Remove from the oven and leave to cool on the tray before serving.
4. Meanwhile, make the hot chocolate. Place the milk in a saucepan over a low heat and slowly bring to the boil. Remove from the heat, add the chocolate and stir until completely melted. Return to a low heat if necessary. In a small bowl, mix the cornflour with the milk.
5. Place the pan back over a low–medium heat and pour in two-thirds of the cornflour mixture, stirring continuously until the mixture begins to thicken. If it is still a little thin, add the rest of the cornflour mixture and stir well. Add the cinnamon and orange zest and stir to combine. Taste for sweetness and stir in a little sugar if required.
6. Pour the hot chocolate into mugs and serve topped with a little whipped cream and sprinkling of grated chocolate, with the biscuit dippers on the side.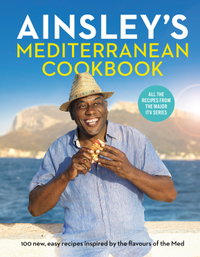 Ainsley's Mediterranean Cookbook by Ainsley Harriott | £14.80 at Amazon
From simple salads and dips to everyday favourites like pasta and risottos, flavoursome vegetarian mains and light fish dishes, Ainsley's recipes are perfect for a relaxed gathering of family and friends or hassle-free midweek meal.
More outdoor living ideas: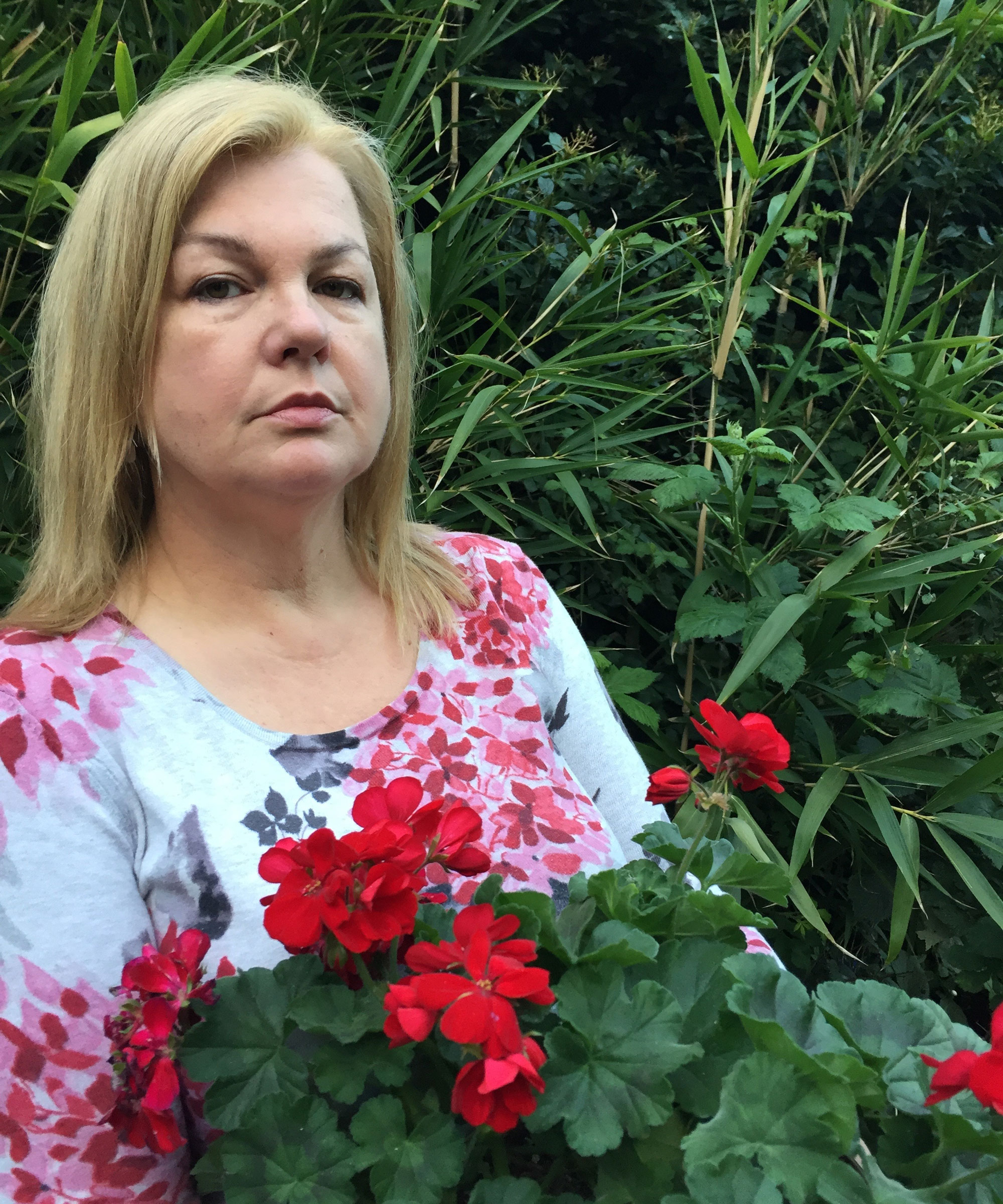 Lifestyle journalist Sarah Wilson has been writing about gardens since 2015. She's written for Gardeningetc.com, Livingetc, Homes & Gardens, Easy Gardens and Modern Gardens magazines. Having studied introductory garden and landscape design, she is currently putting the skills learned to good use in her own space where the dream is establishing a cutting garden.