Winter grilling advice: BBQ all year with our top tips
Get winter grilling during this festive season. Here's how to up your game and turn barbecuing into a year-round event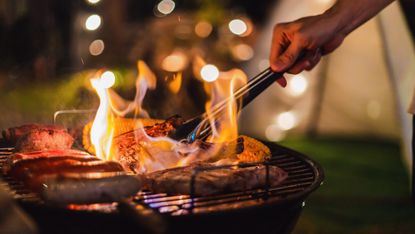 (Image credit: Getty Images)
Winter grilling in the garden is the big trend this year. It's hard to beat a wood-fired grill to set the scene for winter barbecues but whichever way you usually do your outdoor grilling just don't rule it out because the weather is getting colder. This year it's all about changing your mindset (bring on the Scandi) and trying something new for the festive season. Just wear an extra layer, provide some cosy throws, spark up one of the best BBQs and pile logs on the fire pit to take the edge off the chill. You'll transform your patio from cold to cosy in no time.
Another hack is to simply prep all the food inside and bring it out once you're ready to cook, cutting down on the time everyone's hanging around. Don't forget to keep the mulled wine or cider drinks in plentiful supply too to keep the chill at bay. Go for fast and fuss-free food options like sausages, burgers and vegetables on skewers. Cook jacket potatoes in the oven first then give them a blast on the barbecue at the end.
Read on to find out what you need to do to spark your barbecue into action during winter and turn Christmas downtime into a grill fest. And if all else fails you can always cook outside then head indoors to eat it! Want some inspiration for what to cook outdoors? Head over to our best BBQ recipes for tasty dishes you'll love to try.
1. Get your grill warmed up
Lower temperatures will affect your barbecue, meaning it will take longer to get going. Make sure you factor in enough time to get the barbecue started. Everyone needs to be especially patient when temperatures are cold or windy. Your barbecue will still get the job done, even if it takes a little longer. Plan on adding 5-10 minutes to the normal time it takes to preheat your grill and that should be about right.
2. Make sure you have more fuel
Make sure you're prepared for winter grilling with an extra supply of fuel. Cooking times may need to be extended, or the barbecue may need a little extra fuel to reach the right temperature, so add briquettes if necessary, stock up on a good supply of charcoal or have an extra gas bottle handy according to what your particular barbecue needs for max efficiency. Can't decide on your preferred fuel type? We'll help with our advice on choosing a charcoal or gas BBQ.
3. Watch out for the wind
This is less of an issue with the best gas BBQ, but if you can, the best bet is to cook as close to the house as possible to give yourself extra protection. Position your barbecue near the back door for example and don't forget to take the wind direction into account and make sure you find the most sheltered spot. If it's windy, angle a gas barbecue so the wind is perpendicular to the flow of the gas through the burner tubes. For charcoal barbecues, add charcoal more often to maintain a consistent temperature. Always keep the vents open and lift the lid slowly to prevent ashes blowing on the food.
4. Cook with the lid closed
It's great watching everything sizzling away on the grill in summer. But in winter it's a whole different deal. Make sure you keep the lid on your barbecue to trap all the heat inside. Barbecuing when the temperature is lower means longer cooking time so the more you open the lid, the longer your food will take. Cooking with the lid on creates an oven-like effect in your barbecue, keeping the heat inside to speed things up. But don't forget to check on it every now and again!
5. Use the right equipment
When you're barbecuing in winter use cookware that traps the heat. Ceramic cookware is ideal for keeping your food warm and ready to eat, whether you're serving inside or out. You can also pop all your cooked food into a preheated cast iron pan. It's always a good idea to use a meat thermometer to make sure your food is cooked properly. Weber's iGrill is a digital app-connected thermometer that will notify you once cooked foods have reached the right temperature and this means you can monitor your food as it cooks from the warmth of your home!
Our best-rated BBQs at their best prices:
Our best-rated gas BBQs at their best prices:
Cheap charcoal BBQs: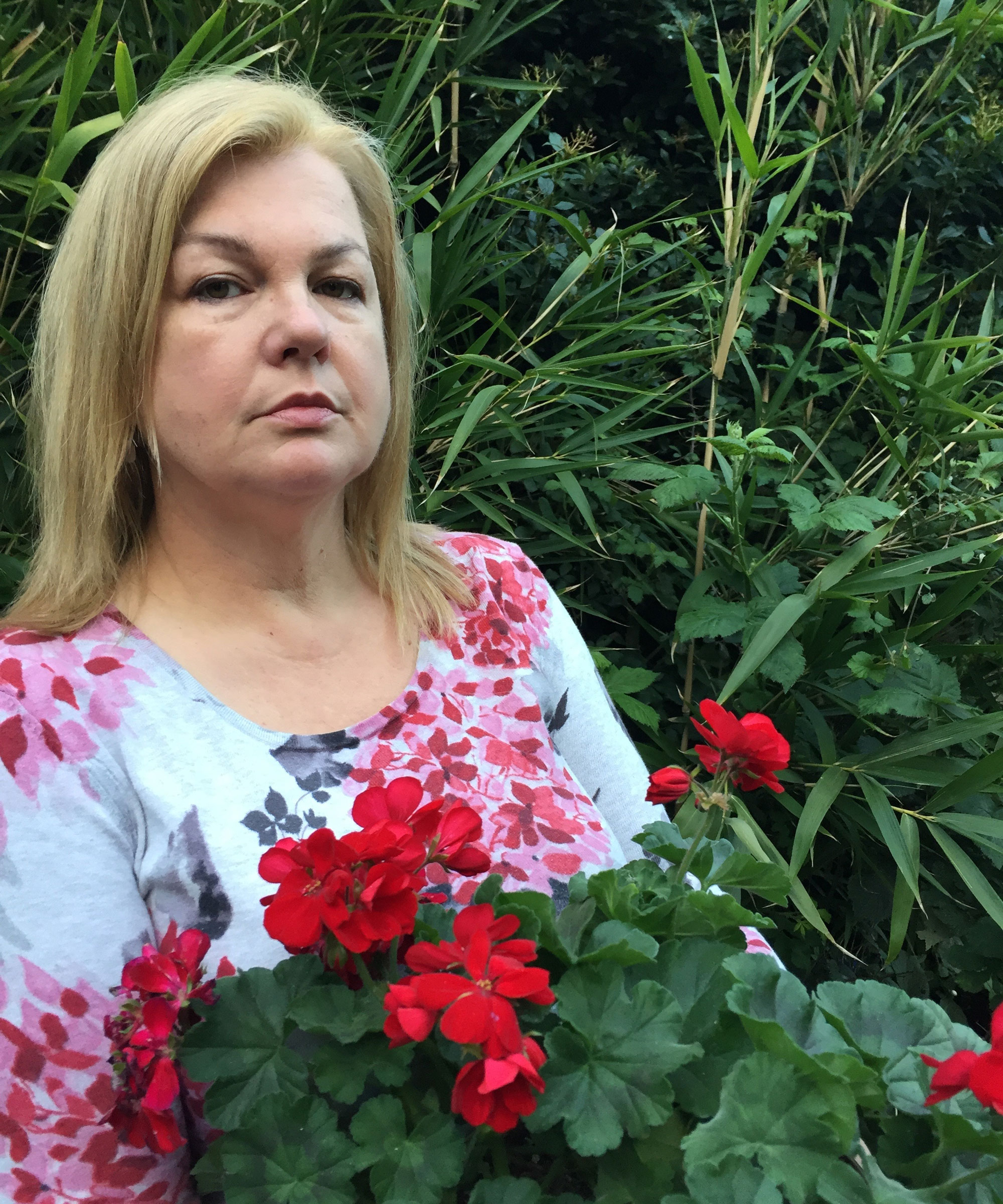 Lifestyle journalist Sarah Wilson has been writing about gardens since 2015. She's written for Gardeningetc.com, Livingetc, Homes & Gardens, Easy Gardens and Modern Gardens magazines. Having studied introductory garden and landscape design, she is currently putting the skills learned to good use in her own space where the dream is establishing a cutting garden.