The best garden shredders: cut waste down to size with the top buys
Make tidying your plot easy. The best garden shredders will help you get more into the recycling or compost bin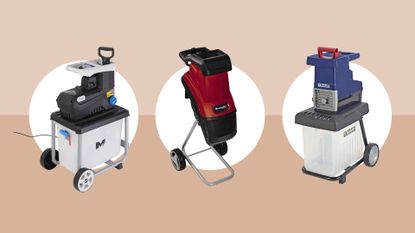 (Image credit: Future)
Choosing one of the best garden shredders is a smart investment. It'll help you keep up with the results of your clipping and pruning throughout the gardening year, and if you have an overgrown plot to clear, or a large garden, it'll allow you to cope with the volume of debris it produces.
Shred your garden waste and you can fit far more into the recycling bin, make composting more efficient, and cut down on trips to the tip. You might even use the results of your shredding as mulch, turning waste into a useful resource for your garden.
We've selected the best garden shredders on offer whatever the size and demands of your garden. Scroll down, too, for our buying guide. And if you're after more ways to keep your garden looking its best this season, head over to our best hedge trimmer buying guide too.
The best garden shredders 2021
Why you can trust Gardeningetc Our expert reviewers spend hours testing and comparing products and services so you can choose the best for you. Find out more about how we test.
1. Spear & Jackson S28ES Crushing Quiet Garden Shredder
Best garden shredder: tackle all your garden waste with this powerful, large capacity design
Specifications
Best for: Keeping up with waste
Capacity: 60ltr
Motor power: 2800W
Reasons to buy
+
3m cable
+
On wheels
+
Automatic feed
+
For branches up to 42mm diameter
Fit more into your recycling bin or composter with this top-of-the-range design, which comes with a three-year guarantee.
Crush down
You can put branches of up to 42mm diameter in this shredder, and it has a powerful 2800W motor to deal with these, and the rest of your waste.
Hands away
The shredder comes with a plunger to keep your fingers away from the blades as you feed waste in. If anything should jam, there's a reverse function.
Large box
The collection box below fits up to 60 litres of shredded waste so you can do the emptying less frequently.
2. Bosch 2500W AXT 25 TC Silent Garden Shredder
Best garden shredder for low noise: made to operate at a lesser volume, this robust model will make garden chores more pleasant
Specifications
Best for: A quieter life
Capacity: 53ltr
Motor power: 2500W
Reasons to buy
+
Shreds branches up to 45mm diameter
+
Compact storage
+
Low noise
+
Plunger for safety
This robust design will cope with soft greenery along with hard wood and thorny shrubs.
Cut through
The shredder is made with a turbine-cut system so it works fast, and you can get through 230kg of waste per hour.
Tidy away
The hopper can be removed when you've finished with the shredder, making its height just 67cm for more compact storage.
Slide out
The collection box – which will hold 53 litres of shredded waste – slides out for easy removal and transport to the recycling bin or compost heap.
3. Mac Allister MSHP2800D-2 Corded 2800W Silent Shredder
Best value garden shredder: you can fit plenty of waste into this well-priced model
Specifications
Best for: Tidying for less
Capacity: 50ltr
Motor power: 2800W
Reasons to buy
+
Two year guarantee
+
4m cable
+
2800W power
This well-priced design is a workhorse that will cope with a variety of garden waste, and won't have you emptying it all the time.
Safe use
Accidental starts are prevented by this shredder, and it works only with the collection box inserted.
Good mover
On wheels, the shredder weighs a relatively light 20kg, making it easy to take to where it's needed and to tidy away.
Remote working
A cable that's 4m in length will allow you to bring the shredder to the waste and not vice versa. Once in position, it'll shred 100kg per hour.
4. Bosch Shredder AXT Rapid 2200
Best compact garden shredder: slimline and fast, this design is great for small to medium plots
Specifications
Best for: Power without bulk
Capacity: No collection
Motor power: 2200W
Reasons to buy
+
Cuts up to 40mm diameter
+
Lightweight
+
Compact
+
Plunger included
Reasons to avoid
-
You'll need a bag for debris
Designed to cope with material from shrubs and other soft green waste, this neat shredder won't prove awkward to store.
Keep up
You can put 90kg an hour of waste through the hopper of this shredder despite its relatively small size.
Fingers out
You'll get a plunger to help you feed debris through and avoid the thorns of branches as you work.
Get around
The shredder weighs just 12kg and it's on wheels to ensure movement is no struggle. Bear in mind that there isn't a collection box, though, so you'll want to take a debris bag with you, too.
5. Einhell Electric Shredder GC-KS 2540
Best lightweight garden shredder: make garden chores less of a burden with this model
Specifications
Best for: Reducing the load
Capacity: Debris bag only
Motor power: 2000W
Reasons to buy
+
Light
+
Deals with up to 40mm diameter branches
+
Debris bag included
+
Plunger
Weight crucial to your shredder choice? Check out this 9.8kg wheeled design for easy moving.
Clipping clearer
The funnel of this design is large for easy feeding through of debris, and you can put fresh prunings of up to 40mm in diameter through it.
Debris collection
Although this compact model doesn't have a collection box, it does come with a debris bag which is fitted on to a hook.
Cutting tool
Two steel blades chop down garden waste in this design. There's a motor circuit breaker to prevent overloading, too.
How to choose the best garden shredders
You'll need to match your shredder to the demands of your garden – not to mention the space you have for storage.
Types of shredder
The most economical type of shredder is an impact shredder, which chops up what you feed in via its spinning blades. These are best for leafy and green material.
Roller shredders are generally more expensive. The design means waste is pulled into the machine, which will help if your garden generates lots of waste, and they're quieter in operation. You'll likely have to clear blockages, however.
Also available are chipper shredders, which run on petrol. These are suited to large gardens.
Collection containers
Check out the volume of shredded material the shredder's container will hold before you need to take it over to the compost heap, or recycling bin. Be aware, though, that some have debris bags, while others may come without any receptacle, so you'll need to buy this separately to avoid the waste simply exiting the machine.
Cable length
It's not a consideration with petrol shredders, but most are electric, so check out the cable length for convenient use if you don't want to be plugging in an extension lead (which should always be suitable for garden use).
Dimensions and weight
Impact shredders are generally more compact in size and lighter to move around the garden. Roller designs will take up more room and are heavier. Petrol versions can be substantial appliances.
Read more: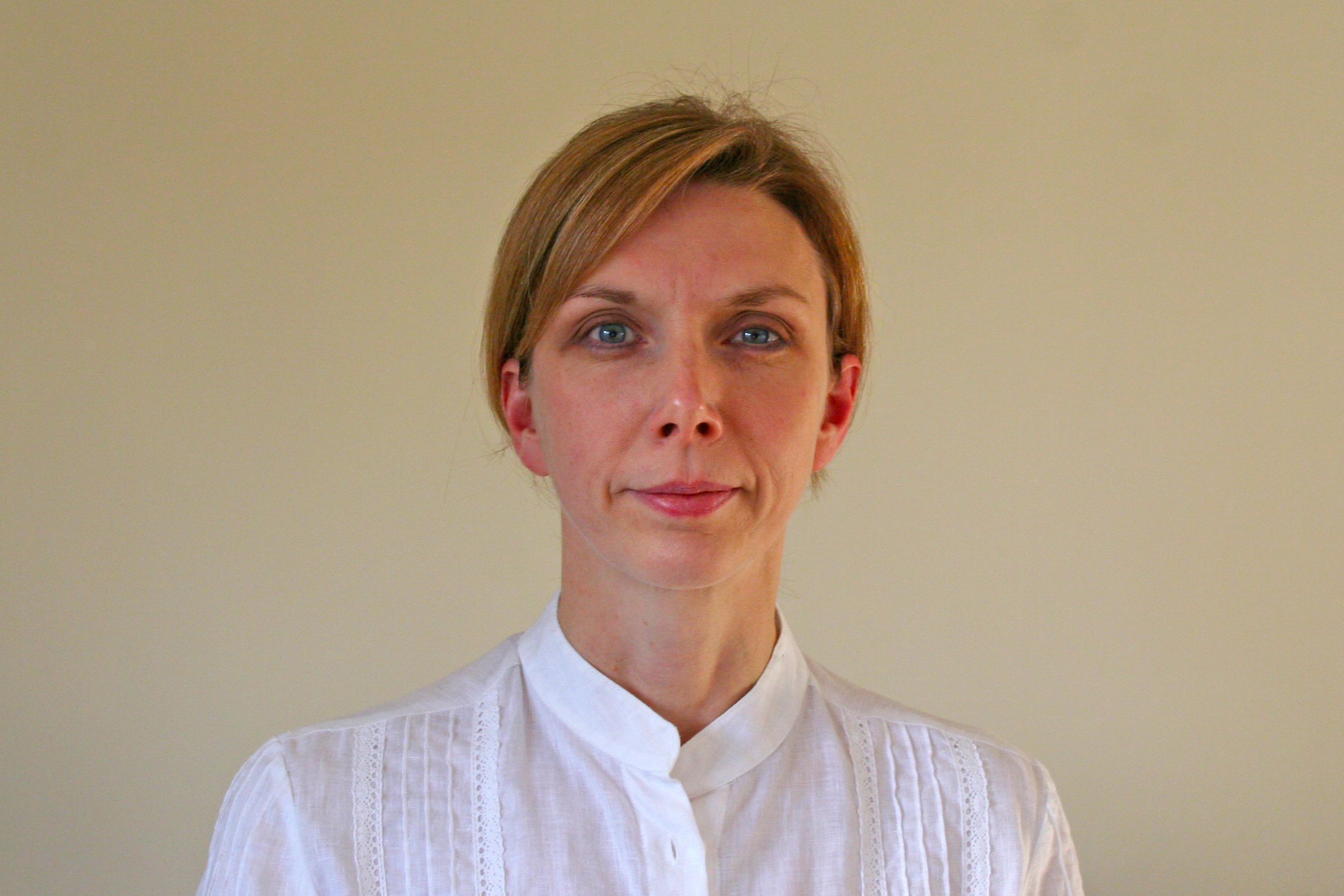 Sarah is a freelance journalist and editor writing for websites, national newspapers, and magazines. She's spent most of her journalistic career specialising in homes and gardens and loves investigating the benefits, costs and practicalities of home improvement. It's no big surprise that she likes to put what she writes about into practice, and is a serial house revamper.