Best pool floats: 14 top buys for a summer of fun
Our list of the very best pool floats will keep everyone entertained in the water this summer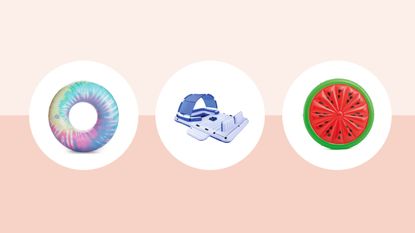 (Image credit: Future)
The best pool floats are a summer essential for long days in the pool, lounging around with a cold beverage. There are so many fun, affordable pool floats, large or small and we've found one to suit everyone in our list below.
If you want to relax, there are ultra-comfy floats for you to snooze the day away. If you're hoping to turn heads, there's a bright, colorful, Insta-worthy float for you. Perhaps you'd prefer a simple tube float, or an island the whole family can enjoy. There are so many different designs to fit every personality. Any animal, fruit, or vegetable you can think of is probably available as a pool float.
No matter what you're looking for to use in your inground or above ground pool, you'll want a pool float that is durable, comfortable, affordable, and easy to carry, store, inflate and deflate. So, take a look at our summer wish list below for maximum fun in the sun.
The best pool floats to buy in 2022
Why you can trust Gardeningetc Our expert reviewers spend hours testing and comparing products and services so you can choose the best for you. Find out more about how we test.
1. Aqua Catalina XL Hammock
The best pool float for relaxing
Specifications
Dimensions: 50" x 52"
Colors: Teal and White Stripe
Weight limit: 250 lbs
This super comfy pool hammock is perfect for relaxing the day away. It can also convert into a lounge chair or drifter, which makes it one of the most versatile pool floats on the market. It's perfect on a gloriously hot day when you just want to lounge with your body slightly submerged in the cooling water. It's super easy to get on and off in the pool too so no embarrassing slips. Plus, two people can float in the hammock together. Cute.
2. Swimways Spring Float Recliner Pool Lounge Chair with Sun Canopy
Best pool float for reading
Specifications
Dimensions: M 56" x 38" x 15.5" | XL 61" x 44.5" x 20"
Colors: Dark Blue & Light Blue | Light Blue & Green | Blue & Aqua
Weight limit: M 250 lbs | XL 300 lbs
This Swimways Spring Float takes the top spot for avid readers. You are reclined enough to be relaxed and upright enough to read your book. We like the XL size best as it gives us plenty of space to sprawl out and get comfy. However, you can purchase the standard size with an optional sun canopy, like the one pictured above, which is useful when you're reading. It also has a cup holder for your beverage which is essential. You're kept out of the water enough to keep your book dry if you still like to read the old-fashioned way.
3. Frontgate Drift Chaise Float
Best pool float for staying dry
Specifications
Dimensions: 57" x 32" x 17"
Colors: Sangria | Blue | Aruba
Weight limit:: 250 lbs
Sometimes you want to float, but you don't want to swim. This chaise is the ultimate luxurious pool lounger for a pool patio with a polystyrene bead fill that contours to your body for maximum comfort. It molds to your shape like a bean bag chair. The buoyant bead fill ensures that you stay up and out of the water. You can always dip your toes if you want to cool off, but it's possible to stay completely dry. It's like being on the couch in the lounge only with a nice, relaxing sway as you bob around.
4. Bestway CoolerZ Tropical Breeze
Best float for pool parties
Specifications
Dimensions: 153" x 108"
Colors: Blue & White
Weight limit: 1,190 lbs
If you want a pool float that can accommodate all your friends, this is the one for you. It's perfect for pool party ideas with six cup holders, plus a built-in cooler for additional drinks. It's one of the most spacious floats on the market and you could easily seat more than six. It is super affordable and comes with a heavy-duty repair patch included in case of any mishaps.
It also comes with a removable sunshade which is handy on a hot day. It has grab lines and handles around the edges to easily get on and off and pull the float around. It has interconnecting nozzles for quicker inflation, but we certainly wouldn't recommend pumping it up by hand. You'll need to purchase an electric pump as it doesn't come with one included.
5. Intex River Run I Sport Lounge, Inflatable Water Float
Best classic tube pool float
Specifications
Dimensions: D53"
Colors: Blue | Red
Weight limit: 250 lbs
This super popular pool float is the quintessential tube float. It is super durable so you're ready to float the pool, lake, or river. It has two air chambers for added safety and heavy-duty handles so you can easily get in. There's a grab rope and an attachment so you can string a bunch together. It isn't the most beautiful design in the world but if you're after something practical that will last all summer, this is the one for you. And, our favorite feature, two cup holders!
6. SwimWays Inflatable Baby Spring Octopus Pool Float Activity Center with Canopy
Best pool float for babies
Specifications
Dimensions: 34" x 30" x 20.5"
Colors: Green
Weight limit: approx. 30 lbs
This fun pool float from SwimWays tops the baby pool floats. It comes with a sun canopy with SPF 50+ protection as well as a built-in activity center in the form of a rotating octopus with a squeaker fish, stacking rings, fish teether, and soft-touch star on each tentacle. It's durable with child-safe valves and dual air chambers for added peace of mind. The canopy has mesh sides so you can see little ones from any angle. Plus, it's super cute.
7. Jasonwell Inflatable Unicorn Pool Float
Best pool float for unicorn lovers
Specifications
Dimensions: 114" x 55" x 47"
Colors: Rainbow
Weight limit: 400 lbs
This option from Jasonwell is the best pool float for people who love unicorns, which let's be honest, is everyone. So you may have already seen this popular float all over Instagram but it's still a super fun summer staple. This is an extra-large unicorn that can easily take two people. Who doesn't want to ride a giant unicorn? It has fast valves so it inflates and deflates quickly with a pump or hairdryer. The matt finish makes it feel comfier than glossy, shiny plastic ones too. Get one quick before they sell out in summer.
8. Intex Giant Inflatable Floating Mat
Best inflatable mat pool float
Specifications
Dimensions:
Colors:
Weight limit:
Whether you want to lay sprawled out all day or chill with your friends, this extremely comfortable floating mat from Intex has got you. It's large enough for the whole family and it comes with ties on the corners if you want to connect it to other floats as well. It folds down really small for transporting and storing. It feels durable, has two air chambers, and comes with a repair patch for added peace of mind. It's so comfy, it feels like a magic carpet ride.
9. Funboy Tie Dye Tube Float
Best pool float for eco-warriors
Specifications
Dimensions: D50"
Colors: 14 designs available
Weight limit: Not listed
Tie dye is very on-trend right now and we love it. This classic tube float from Funboy is a beauty, and their other designs are great too. It has a sturdy cup holder and inflates in next to no time with an electric pump or hairdryer. They don't list the weight limit, but it's plenty large enough for most adults.
Most importantly though, Funboy is leading the way in making more sustainable pool floats. Floats aren't renowned for their positive environmental impact and poor quality ones often end up in the trash. Funboy fashion their floats out of stronger, more durable materials and design them to be easy to store so you can use them summer after summer. They use scraps from production that would otherwise end up in landfills to make additional products and their packaging is recyclable. They've also worked with charities to provide over 10,000 people with one year's worth of clean drinking water. Guilt-free floating feels so good.
10. Obuby Inflatable Avocado Pool Float Floatie with Ball
Best veggie design pool float
Specifications
Dimensions: 65"X 51"
Colors: Avocado
Weight limit: 220 lbs
This fun avocado pool float has a beach ball built in. When you remove the avocado pit and start floating, the pit becomes a ball. Avocados are one of our absolute favorite veggies (we know, they're actually a fruit) and this inflatable avocado from Obuby feels durable. Unlike real avocados, we think this one just might make it through the summer. It's big and comfy and can handle up to 220 lbs.
11. Intex Juicy Watermelon Island
Best fruit pool float
Specifications
Dimensions: D72"
Colors: Watermelon
Weight limit: 440 lbs
Nothing says summer like a delicious, refreshing slice of watermelon. Lie back and relax in comfort on this Intex Juicy Watermelon Island Float. It's the perfect size for you and a friend and can handle up to 440lbs. It feels durable and has a heavy-duty grab rope to help you get on and off, and move around with ease. And it's a super fun, summer design that we love.
12. SwimWays 13700 Spring Float Paddle Paws Puppy Dog Pool Lounger
Best dog pool float
Specifications
Dimensions: Small 50" x 29" x 4.5" | Large 65" x 43" x 9"
Colors: Blue
Weight limit: Small - dogs under 65 lbs | Large - dogs over 65 lbs
We want all our friends to enjoy summer days in the pool, including furry ones. This tops the doggie pool floats as it's covered with paw-and-claw-friendly fabric to resist punctures. It's easy to transport and store as it has patented spring technology that allows it to pop open and fold closed easily. The mesh center makes sure that your pupper stays cool. It comes in a small size for dogs under 65 lbs. or a large size for dogs over 65 lbs. We found it works pretty well for humans too.
13. Intex Inflatable 36" Giant Tire Tubes
Best budget-friendly pool floats
Specifications
Dimensions: D36"
Colors: Tire
Weight limit: Not specified
These classic tire tubes from Intex are a great budget-friendly option. They are available in packs of two or four to provide fun for the whole family for a budget-friendly price tag. They're quite durable too which makes them even better value. They're recommended for ages 9+ and should work for most adults. Although they're named giant tire tubes, they are a little smaller than many other adult tube floats available and might not be the most comfortable for larger adults.
14. GoPong GoFloats Flamingo Pool Float Party Tube
Best flamingo pool float
Specifications
Dimensions: D45"
Colors: Pink
Weight limit: 500 lbs
Our list wouldn't be complete without a flamingo float. This bright pink flamingo from GoPong is absolutely fabulous and very affordable too. They're super popular, so get in quick before the summer hits. The quick inflate valve means you can inflate in just two minutes with an electric pump. It feels easily durable enough for the pool and it packs up nice and small if you want to take it to the beach or lake. It can handle up to 500lbs and is a nice comfortable size even for large adults.
---
How did we choose these pool floats?
Whilst we are yet to test these pool floats in person, the ones in this list have been carefully selected by us based on customer reviews and tight specifications, whilst factoring in each one's look to ensure it will wow whilst using it in your backyard pool.
We picked these best pool floats in particular after doing research around them to ensure that they will provide fun yet be a durable option to relax on, or have fun with, in your pool. Shopping everywhere from Amazon to Walmart and even Frontgate, this tight rooster of pool floats ought to keep you entertained all summer long.
Along with a snippet of information about each pool float, we've included each one's size plus its weight limit (if available) and the colors that it comes in.
Where to buy a pool float?
There are plenty of online retailers that stock all types of pool floats, whatever your needs and whichever size your pool. See our favorite stockists below and click through to browse more pool floats.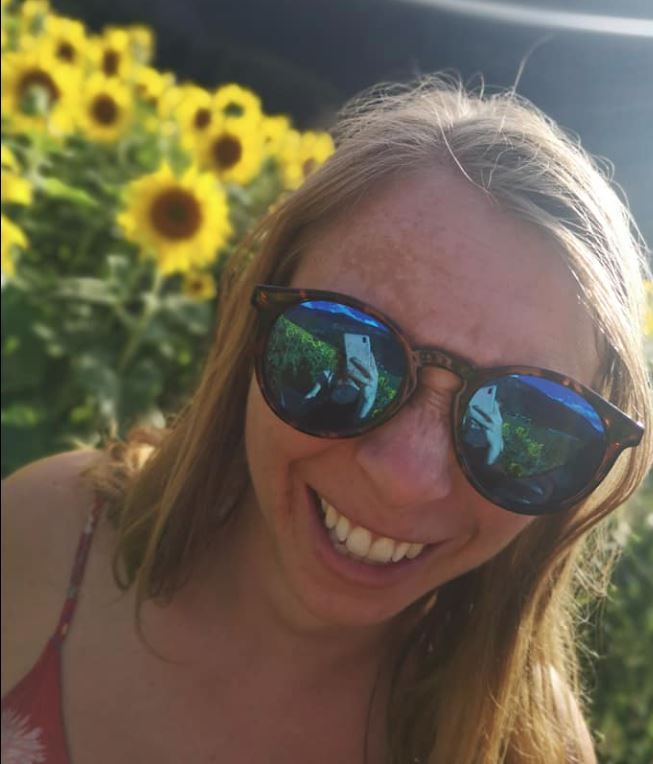 Emily Grant is a British ex-pat living in Squamish, Canada. She has written about all sorts from interior design and gardening, to travel, tourism, and pets. When she's not writing, she loves finding DIY ways to beautify her rented space. She also loves spending time out in the backyard, relaxing in the hammock on her beautiful patio. In addition to Gardeningetc, her work has featured on Real Homes and Homes & Gardens.