Cheap trampoline deals: grab a top buy and keep the kids entertained
On the hunt for a cheap trampoline to give the kids hours of outdoor fun in lockdown and beyond? There's some fantastic savings to be made on these UK and US buys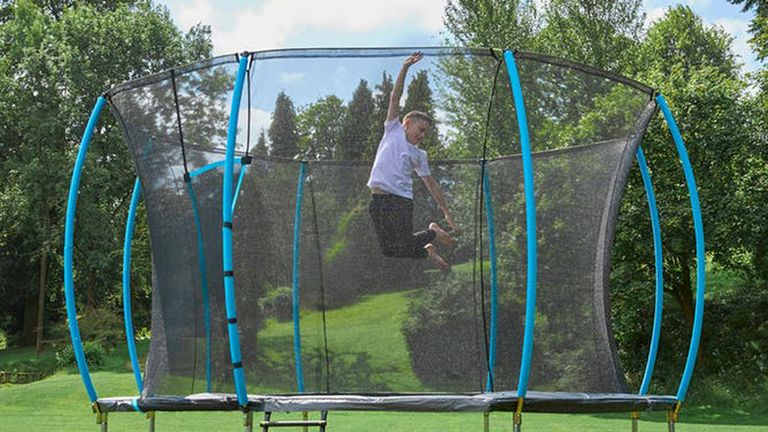 (Image credit: TP Toys)
By Beth Murton
Looking for a cheap trampoline to keep the kids entertained during winter lockdowns? We don't blame you. Encouraging them to spend time outdoors when the weather isn't always at its best at this time of year can be tricky, but when you have one of the best trampolines in the garden for them to play on, life suddenly becomes much easier.  
Investing in a trampoline will keep kids fit and healthy over the winter and beyond, plus it can be just as much fun for adults too! Children will love having a fun break from homeschooling by bouncing around outdoors at lunchtime, and it's a great way to tempt them away from their screens for an hour or two at the weekend.
The great news is that you don't need to spend a fortune to add some serious fun factor to your outdoor space either. There are plenty of cheap trampoline deals available right now, so grab a great buy before demand peaks with the warmer weather in spring and prices inevitably go up again. 
To make life easy for you (we're helpful like that), we've rounded up the best cheap trampoline deals available right now. Simply sit back and keep scrolling to see the best buys on offer in the UK and US from the likes of Walmart, Target and Amazon. Plus, don't miss our garden deals for more great buys for your outside space. 
Cheap trampoline deals: quicklinks
Want to scroll through the trampoline sales yourself? Use these quicklinks to take you to the sale sites below, for both US and UK, or scroll down to see our top picks.
Trampolines in the UK:
Trampolines in the US:
Cheap trampoline deals: UK
Cheap trampoline deals: US
Why is now a good time for cheap trampoline deals?
There are some really low prices on trampolines in winter, even if the weather isn't always for the best for using one at the moment. Why? Because this is the time of year when the sales of trampolines are at their lowest, so you can pick up a bargain before the weather improves and everybody starts to think about getting outdoors. 
Retailers are also keen to clear out stock of 2020 trampolines ready for the new 2021 models to arrive in the spring. So keep your eyes peeled for some bargain buys – or bookmark this page and we will keep ours peeled for you.
Cheap trampoline deals
Looking for more bargains? We have rounded up some trampoline deals by type, starting with our top rated buys.
Our best-rated trampolines at their best prices:
Cheap trampolines:
More great garden ideas for kids: