Where to buy garden furniture in-stock now: spring 2021 edit
The top garden furniture in-stock for 2021 – where to buy sun loungers, rattan garden furniture, outdoor benches and hanging chairs this spring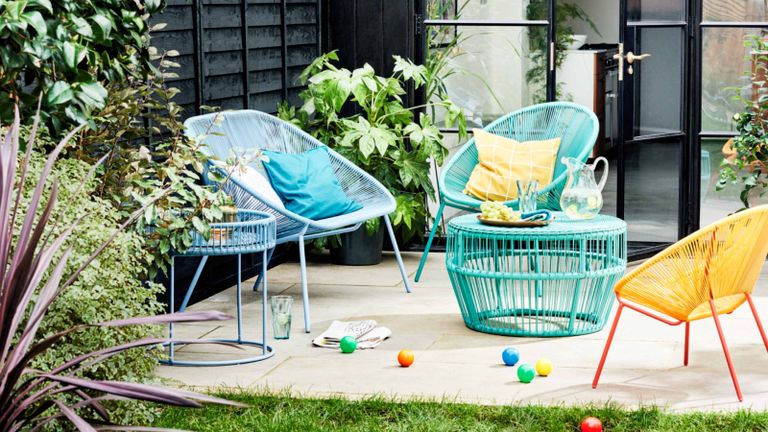 (Image credit: John Lewis & Partners)
By Amy Lockwood
Looking for garden furniture in-stock now? Last year's stay-at-home measures meant garden furniture sold out in record time, and with retailers hurrying to get this year's outdoor furniture online and into store there are currently some long lead-times and pre-order waits for outdoor seating.
But there are still places where you can shop for in-stock garden furniture right now. We've pulled together a round-up of retailers with the best in-stock garden furniture that's ready to ship now, and we'll keep it updated throughout the year. Plus, if you're prepared to wait a little longer, we've added the best places to pre-order garden furniture for early spring/summer delivery.
So, with spring on the horizon and the first rays of sunshine making us eager to get out into the garden – and hopefully entertain friends and family outdoors in the not-too-distant-future – read on to find out who has the best garden furniture in stock now.
Want more outdoor seating inspiration? Be sure to check out our guide to the best garden furniture for 2021.
Where to buy garden furniture in-stock now
Where to buy garden furniture if you're willing to wait
We've also curated the best places to buy garden furniture if you don't mind a lead time.
Many of these retailers will allow you to pre-order now to ensure that you're top of their waiting lists, or you can sign up for email notifications to be alerted the moment stock comes in.
Here is the outdoor furniture that we think will be worth the wait:
Why not bookmark this page to stay up-to-date on the latest garden furniture launches throughout the year.
Want more garden furniture inspiration? You can find ideas and top buys here: