5 flowers Monty Don loves to plant for autumn colour
Monty Don's autumn garden is filled with stunning colour at the moment. Here's how to get the look in your own space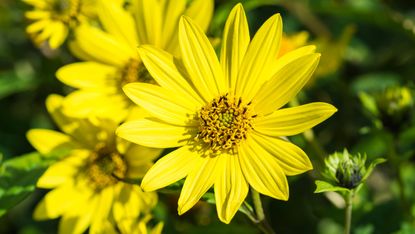 (Image credit: Alamy)
Monty Don's autumn garden is a riot of colour, which we can enjoy too when he shares photos on his inspirational Instagram feed. His posts this week have been no exception. We've been treated to a succession of shots showing hot pink nerines, scarlet dahlias and lemon-hued helianthus. These add splashes of vibrant colour to the borders in a palette of colours that feel so right for now.
If your garden is starting to look a little faded, here's how to make sure you add some Monty-style colour to give it a lift. Keep reading for our round-up of the best flowers to choose and if you need more inspiration for your outside space, head to our garden ideas gallery.
1. Helianthus 'Lemon Queen'
Monty Don uses these at the back of the border and adds layers of planting in front to create interest with staggered flowering heights. Radiant 'Lemon Queen' grows up to 2 metres tall, and the pale yellow flowers fit well with a warm autumnal colour palette. Easy to grow in the garden, they also look fab in the house and you'll have enough to fill plenty of vases. You can buy Helianthus 'Lemon Queen' at Crocus.
2. Colchicum
A popular autumn bulb, pretty mauve colchicums like a sunny spot with good drainage and need planting about 10cm deep to get the best results. They spread easily, forming generous clusters of autumn colour that returns year after year. Often mistaken for crocus because of the shape and colour of the flowers, they really pop in the autumn garden. A good one to try is Colchicum 'The Giant', available from Waitrose Garden.
3. Nerine bowdenii
Although hailing from much warmer climates (South Africa), these tropical looking blooms are like exotic lilies and will thrive in a sheltered autumn garden. They need a sunny spot and well-drained soil for the best results. The more bulbs you pack in the better they will flower too. For a truly majestic variety, try Nerine bowdenii 'Favourite' from Sarah Raven, which has bright pink flowers on long stems.
4. Dahlia 'Bishop's Children'
Monty Don favours the scarlet ones but this variety of dahlia comes in every shade from deep pink and burnt orange to moody purple and crimson. The foliage is dark red too, which adds a further dimension to your planting. Monty grew these in March from one bargain packet of seeds (you can get them from Thompson & Morgan) so why not buy a pack now so you're good to go next spring? We've got more tips in our guide on how to grow dahlias.
5. Miscanthus sinensis Malepartus
Monty Don uses this ornamental grass to add height (up to 2 metres) and volume to the border, and it's a must for your garden too. The silky textured plum-pink flowers add glowing colour too and look like exploding fireworks when they start blooming in September. They like a spot in full sun and are quick to get established – you can buy Miscanthus sinensis 'Malepartus' from Waitrose Garden. Head to our guide to ornamental grasses for more ideas on what to grow.
More plant advice: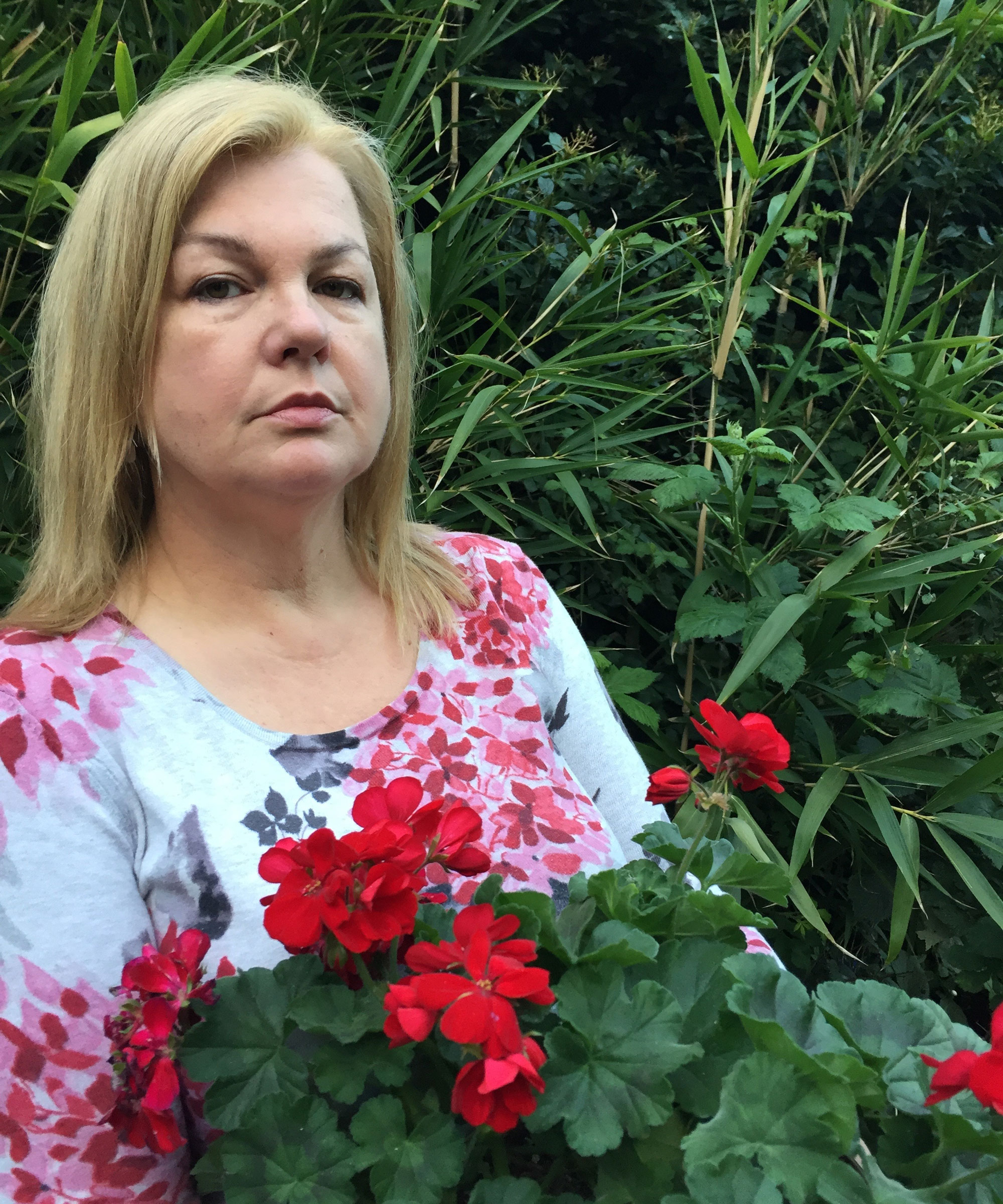 Lifestyle journalist Sarah Wilson has been writing about gardens since 2015. She's written for Gardeningetc.com, Livingetc, Homes & Gardens, Easy Gardens and Modern Gardens magazines. Having studied introductory garden and landscape design, she is currently putting the skills learned to good use in her own space where the dream is establishing a cutting garden.