5 of the best bare root plants to plant right now
It's the perfect time for getting bare root plants in the ground, so give some of our favourites a go in your own garden this year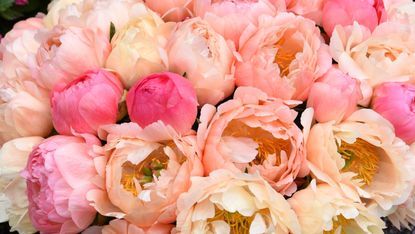 (Image credit: Thompson & Morgan)
Opting for bare root plants is one of the most cost-effective ways to add plants to your garden as you can buy them for less than a well-established potted plant. A bare root plant is one that is dormant and has been lifted from fields and had the soil removed – hence the 'bare-root' term. It's a way of planting that suits woody based plants like fruit trees, roses, asters and astilbes.
Your favourite plants instantly become more accessible price wise if they are bare root – this can be due to no pots or compost being used in their production so costs are automatically cheaper. They also have a higher rate of survival as their root systems are already established, so it can be win win all round!
There are several plants that are ideal for planting this way and now is a prime time of year to plant bare root varieties, so keep reading for our top five suggestions. Already know you want to add roses to your garden? Head over to our how to plant bare root roses for more top tips.
1. Romantic roses
Buying roses as a bare-root plant is a great option, although at time of purchase you may be given the choice between that and potted, the latter being pricier as mentioned previously. One bonus of buying a bare-root rose is that they are lighter weight due to no soil being around the root, which therefore means they aren't heavy to handle – a plus point if you are planning on planting a large number of them in one go as sore backs and gardening are not a great combo!
2. Pretty peonies
Hands up if the peony is your favourite summer flower! Instead of buying them already cut, why not grow your own? They love sunny spots and are ideal for cottage gardens. Best bought as bare-root plants, these herbaceous peonies will last a lifetime in your garden and they will bloom for you in May and June. They love a well drained, rich fertile soil, so pop in some well rotted manure or compost to the soil before you plant your root, but don't plant too deep as it may delay flowering. Our guide on how to grow peonies is packed with lots more expert tips.
3. FOR BERRY LOVERS
If you love berries then planting them bare root is the key to successful growing and they often fare better than pot-grown plants. More often than not, when you buy a bare-root plant, whatever it is, you are getting a one- to three-year-old plant so it has a great chance of taking hold and establishing itself well. Berry options include blackcurrants, raspberries, redcurrants and gooseberries – that's a lovely summer pudding you could make!
4. For fruit fans
Fruit trees do particularly well planted in the bare root way, and this covers all varieties – dwarf trees, maiden young trees or bush older trees and apple, pear, plum, damson, cherry, nectarine and peach apricot. This is because they cope well with being planted during the colder winter months and won't need watering as much as a tree in a pot as the ground will already have moisture in it due to the more inclement weather. Once they are in the ground they won't be harmed by frost either, this is due to them being hardened off in the field before being lifted for sale.
5. Showstopping iris
The iris has made a resurgence recently, and it's easy to see why, they look great in beds, borders, pots and containers and you can use them in bouquets. Their blousy 'bearded' petals look stunning and unusual amongst the more commonly seen flower varieties during the summer. If you plant them bare root now, they will flower for you between May and June. They love a sunny spot and you can create a spectacular display full of colour in your garden. This variety pictured is a good 're-bloomer' and you can get a second show of flowers in early autumn.
More plant advice:
Sophie has been an interior stylist and journalist for over 20 years. She recently trained to be a florist and launched The Prettiest Posy where she curates beautiful flowers for weddings and events.