5 places to buy seeds online this season
Now's the perfect time to buy seeds online and choose which gorgeous blooms you want to see flourish in your garden next year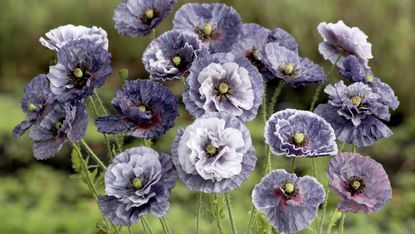 (Image credit: Suttons)
If you've already started thinking about where to buy seeds online ready for next year, you're not alone. September is the month when we can really sit back and take stock of what flowered well this summer and what didn't, meaning you can start making plans for what to grow next year. It's also the perfect time to sow some seeds this month to ensure you get early spring flowers – think ammi, larkspur, corncockle, antirrhinum, astrantia and Nigella, to name but a few.
We've rounded up five of our favourites places to buy seeds online below, then make sure you check out our guide to the best online garden centres for more great places to stock up on seeds and get ahead with your 2021 garden plans.
1. THOMPSON & MORGAN
With its first seed catalogue published back in 1855, Thompson & Morgan has grown to become one of the leading mail order seed and plant companies in the UK. It has its own plant breeding programme in Suffolk which has produced many award-winning varieties like Rudbeckia 'Cherry Brandy'. One of its most popular varieties for this year has been the Zinnia elegans 'Queeny Mixed' pictured above.
2. THE FLORAL PROJECT
Nicola Bird founded The Floral Project after realising that she could grow her own beautiful blooms in her back garden instead of buying cut flowers that have travelled halfway around the world. To create a community aspect under her philosophy of 'Giving to Grow', Nicola offers hand-picked seeds that she uses in her garden so you can grow alongside her. You can buy monthly flower kits as and when you want to sow, or join The Flower Club which is a monthly subscription service where you get the kit sent out automatically for a lower price. Once you've received your kit you will get a newsletter with instructions on how and when to sow so you can do it at the same time as the rest of The Floral Project community.
3. SARAH RAVEN
Sarah Raven has been running cooking, flower arranging and gardening courses at Perch Hill, her farm in East Sussex, since 1999. She has written for numerous newspapers and magazines and has produced gardening and cookery books, as well as appearing on TV. The Sarah Raven brand was formed in 1999 with a seed list, and provides a huge range of seeds, seedlings, plants and kits.
4. SUTTONS
Founded back in 1806 by John Sutton, the company is now an internationally known supplier of flower and vegetable seeds, bulbs, young plants and horticultural products. It's just released its new seed varieties for 2021, which includes the stunning Amazing Grey poppy seeds pictured above. They've been incredibly popular this year, so we're making sure we add these to our seed shopping list fast!
5. PICKED AT DAWN
Suzie originally studied art and design but has been working in horticulture since 2007 and Picked At Dawn encompasses both of these passions. You can buy a range of seeds, bulbs and plug plants from Suzie and they are specifically selected to produce a range of flowers for cutting and enjoying in your garden. This month, Suzie will be selling her popular hardy annual plugs again – so keep an eye out!
More plant advice:
Sophie has been an interior stylist and journalist for over 20 years. She recently trained to be a florist and launched The Prettiest Posy where she curates beautiful flowers for weddings and events.