5 ways to use your pumpkins after Halloween: top tips on what to do with them now
Halloween pumpkins have lots of uses, so follow our easy and imaginative ideas to make sure they don't go to waste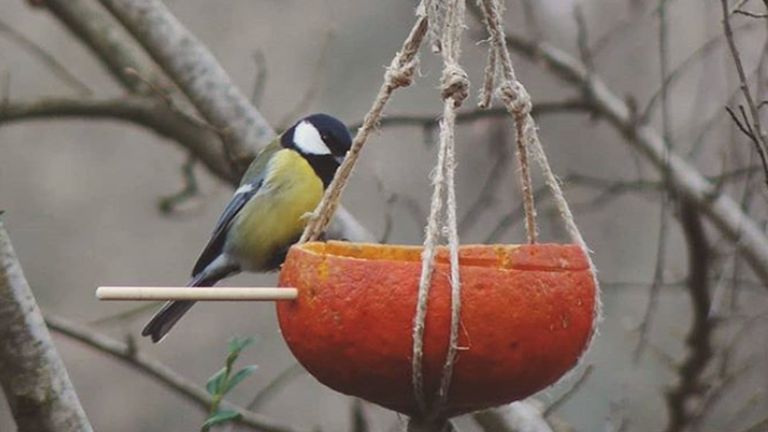 (Image credit: BusinessWaste.co.uk)
Halloween pumpkins are still everywhere. Even though lots of party plans and trick-or-treating was cancelled this year, there are lots of carved pumpkins hanging around looking a little bit the worse for wear. But don't just bin them. A recent poll carried out by the food charity Hubbub reveals that of the 24 million pumpkins bought in the UK this year, the flesh of over half were thrown away. Hubbub has warned this adds to the UK's mountain of avoidable food waste. It may be too late for you to make amends now if you've already thrown away the contents of your pumpkin but it's not to late to put the rest of it to good use. And if you want to be even more sustainable in 2021, make sure you check out our guide on how to grow pumpkins so you can create your very own pumpkin patch for next year.
Our easy ideas have been put together with the help of BusinessWaste, who are calling for a more sustainable Halloween. Read on to find out how you can get the most out of your leftover Jack O' Lanterns.
1. Make a bird feeder
A pumpkin bird feeder is a great addition to the garden and helps to reduce waste and feed wildlife in the run up to colder weather. Simply cut off the carved part of your pumpkin leaving the bottom half to create a bowl shape, then using a knife carefully make holes in the side of the pumpkin for twigs or chopsticks to be inserted to make a perch for your visitors. To finish, measure out some twine to make a 'hanging basket' to hang up the pumpkin securely. Fill the pumpkin with a good quality bird seed then attach it to a branch. Head over to our feature on how to attract birds into your garden for more ways to welcome feathered friends to your outdoor space.
2. Spice up a latte
Make this autumn favourite at home with leftovers from pumpkin carving. Vita Coco has crafted this delicious Pumpkin Spice Latte recipe, which is perfect for cosy lockdown nights in by the fire. The recipe serves two people.
Ingredients
4 cups of Vita Coco coconut milk
½ cup pumpkin puree
¼ cup maple syrup
½ tsp pumpkin spice mix
2 shots coffee (optional)
whipped cream, sprinkle of pumpkin spice and 2 x cinnamon sticks, to finish
Method
1. Put all of the ingredients into a blender and whizz together until smooth, then pour into a medium-sized pan and heat over medium-high temperature until heated through.
2. Divide between two large glasses and top with whipped cream and a sprinkle of pumpkin spice.
3. Add a couple of cinnamon sticks and enjoy.
3. Turn your pumpkin into a planter
Before you think of putting your carved pumpkin in the bin, why not turn it into a seasonal planter? Simply fill your pumpkin with soil before planting your desired flowers and water for an on-trend and sustainable piece of autumn decor.
4. Use the seeds in your veg patch
Rinse the seeds and spread out on sheets of kitchen paper towel. Make sure they are spaced out otherwise the seeds will stick to one another. Place in a cool dry spot for a week. Once the seeds are dry, store them in an envelope and label ready for planting from next April to June. There's more top tips in our guide to how to grow pumpkins.
5. Bake up a loaf
This vegan pumpkin bread recipe from Simple Veganista is a delicious way to turn your leftover pumpkin into a tasty treat and the other ingredients are all store cupboard favourites so it's easy to run up without having to go to the shops. The smell of this wafting through the house as it bakes is absolutely delicious.
Ingredients
280g flour (spelt, all-purpose or whole wheat)
1 tsp baking powder
1 tsp baking soda
2 tsps pumpkin spice mix, heaped
pinch of salt
75ml oil
150g sugar
75ml water or unsweetened almond milk
1-2 tsps vanilla extract
340g pumpkin puree
small handful of pumpkin seeds for the topping
Method
1. Preheat the oven to 350 degrees. Lightly grease a loaf pan.
2. In a medium-sized bowl, combine the flour, baking powder, baking soda, spice and salt. In a smaller bowl, combine the oil, sugar, water or milk and vanilla extract. Add the wet mixture to the dry mixture along with the pumpkin puree and mix well. Be careful not to over mix, but be sure there are no clumps of flour remaining. Taste the batter, adjusting the flavour or sweetness to your liking.
3. Pour the batter into the prepared loaf tin, place in the oven on the centre shelf, and bake for 55–60 minutes. Once done, remove from the oven and let the loaf cool slightly before serving. This will keep wrapped up for 2–3 days. Warm in the toaster before serving.
Read more: