7 ideas for a low maintenance patio: choose the right materials for your space
A low maintenance patio that looks good without lots of upkeep is the dream, especially at this time of year. Here's how to do it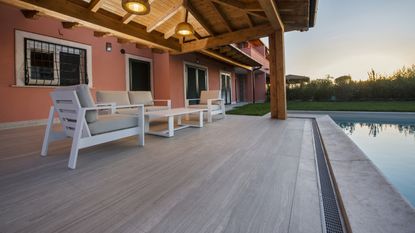 (Image credit: Neolith)
When it comes to cutting down on garden chores, low maintenance patio ideas are top of the wish list. So if you look at your patio with a sinking feeling due to the weeds flourishing between the pavers or because the grooves of your decking are filled with debris, you're in the right place.
There are now many good looking paving and decking ideas around that make it easy to keep your patio looking good. Read on to discover our quick tips for choosing the best materials to ensure your patio upkeep will be less of a hassle from now on, then head over to our guide to how to clean a patio if you want to tackle yours and get it looking its best this weekend.
1. Pick porcelain pavers
The perfect choice if you want a contemporary look that's also low maintenance, choose a style that's ideal for the seamless transition from kitchen to patio. The latest porcelain slabs and boards have the look of natural stone or wood but require less maintenance. They're strong, durable and hard-wearing, dirt-repelling and frost and algae resistant. They won't fade, are long lasting and stay clean too. You pay more for them but the time saved on jet-washing more than makes up for it.
2. Keep decking smooth
If you're after something that will last as well as looking good, choose smooth decking boards from a responsible source. Go for hardwood as they're durable, minimal maintenance and last for years. They also look better than softwood ridged decking, which needs more work as debris accumulates in the grooves. Hardwood boards are available in a range of different woods and colours from light to dark, which means you can customise your deck with a shade that suits you. You'll find plenty more decking ideas in our gallery.
3. Choose contemporary looking concrete
An affordable option that now comes with improved finishing for a smart and minimal look, opt for smooth slabs with stain-resistant properties to keep your patio looking clean. You can also get a textured look if you prefer a non-slip finish if you've got kids running around. Concrete slabs need sealing to protect them from stains and algae but once that's done you can look forward to a maintenance-free space.
4. Go for granite
Another one of our favourite paving ideas is hard-wearing granite – it will shine in a contemporary design scheme where it can take centre stage to show off its sleek qualities. As well as being exceptionally tough, it's easy to keep it looking as good as new by sealing it to prevent staining. Choose a resin-based sealant, which will be longer lasting than water-based ones. If granite is beyond your budget, opt for a granite-effect look instead.
5. Opt for sintered stone
An all-natural, man-made material made to look like real stone and marble by being compressed under extreme temperatures during manufacture, sintered stone is popular because it's more durable than real stone. Neolith is specifically made to be durable, stain/scratch/weather resistant and easy to maintain. It doesn't need to be replaced because it doesn't wear out. So it's a great choice for patios.
6. Choose a stain-resistant composite
Some of the best decking options available today are composite decking as they're stain resistant and low maintenance. They will never need oiling, painting or staining, which gives you more time to relax on it. Composite decking boards from Trex are wrapped in a high-performance protective shell that resists fading, staining, rot and splitting, which means your patio will stay looking fresh for years.
7. And don't forget to keep on top of cleaning!
The trick to maintaining a great-looking patio is not letting things build up. Make sure you do regular maintenance rather than one big clean every spring. Buy your own compact pressure washer so you can keep your patio looking in great shape by using it little and often. Combine your pressure washer with the best patio cleaner and yours will be back to its best before you know it.
Read more: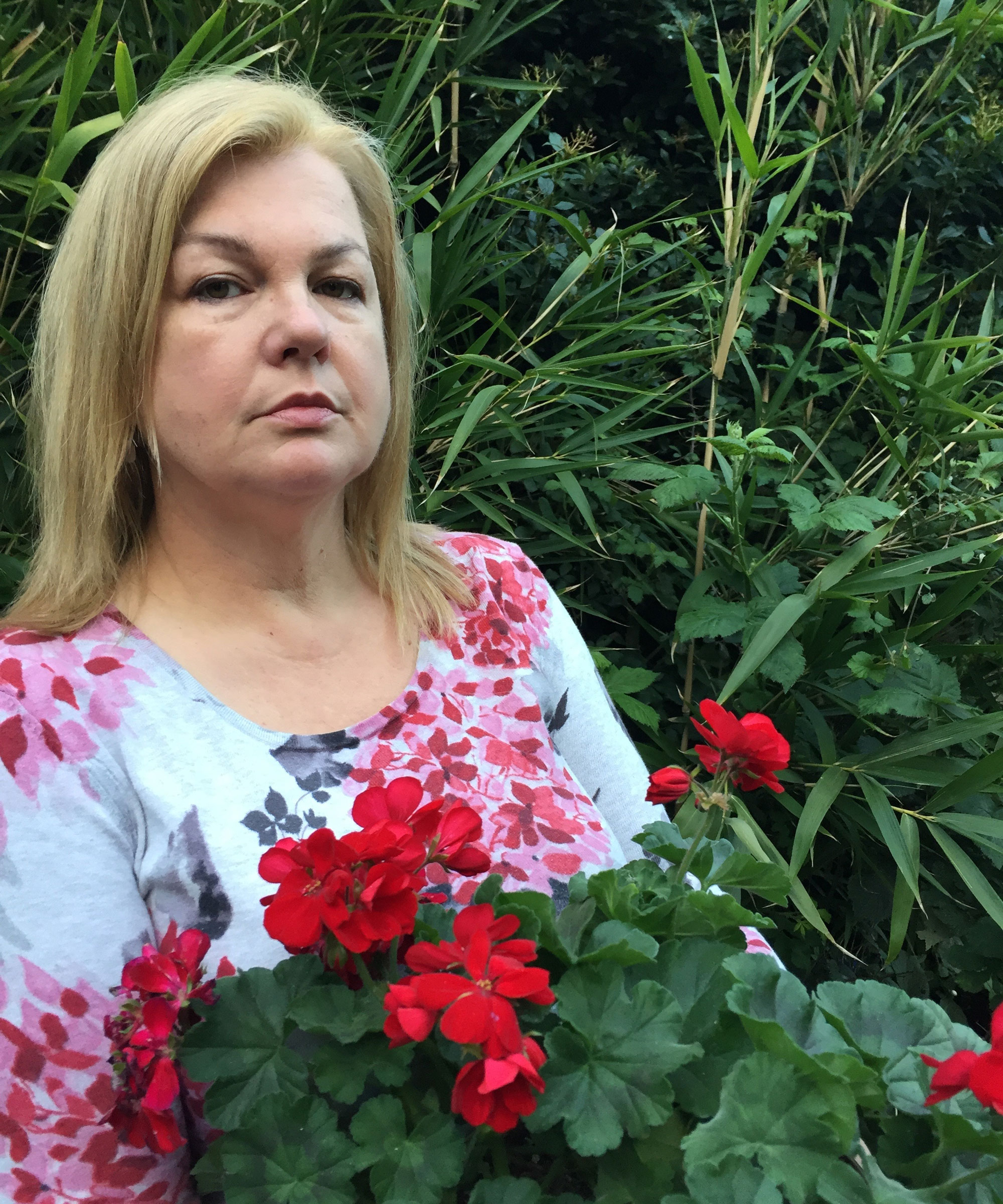 Lifestyle journalist Sarah Wilson has been writing about gardens since 2015. She's written for Gardeningetc.com, Livingetc, Homes & Gardens, Easy Gardens and Modern Gardens magazines. Having studied introductory garden and landscape design, she is currently putting the skills learned to good use in her own space where the dream is establishing a cutting garden.