Horticultural expert at Royal Botanic Gardens Kew shares 5 tips for garden excellence this year
Richard Moore, Botanical Horticulturist at Royal Botanic Gardens Kew, on what to love about the garden in spring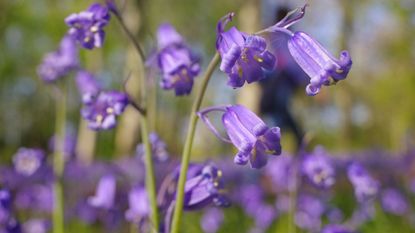 (Image credit: Getty)
Richard Moore is a Botanical Horticulturist at Royal Botanic Gardens Kew in London and has shared his gardening secrets for this time of year. When winter is drawing to a close it's all about looking forward to the spring season ahead.
Richard shares his top tops from prepping your beds for the arrival of spring blooms to planning which plants will be best to grow in different areas of your garden.
He has even shared his advice on how to grow bluebells. These usually grow in the wild and people travel from far and wide to view them carpeting the floors of British woodlands but following Richard's tips means you can get these in your own back garden too.
Keep reading for his top tips on prepping for spring, plus make sure you check out our guide to garden borders too for inspiring ways to add colour and interest to your space.
1. PREPARE FOR THE SEASON AHEAD
When preparing a garden for the spring to come, cut back the less structural herbaceous perennials, and leave a chosen few winter stems – and ornamental seed heads – to twinkle magically in the frost.
Mulching always helps to create a blank canvas ready for new spring plants to emerge through, while suppressing weeds, protecting tender new shoots and adding beneficial nutrients and minerals to the bed. There's plenty of advice on how to do this in our ultimate guide to mulching.
2. WATCH THE WEATHER
The seasons have changed over the past 20 years and as such we need to be ever more mindful of choosing the right plants and where we put them. With the hot summers, mild winters and unpredictable springs we've had over the past few years in the UK, the placement of plants has become increasingly more important.
This means ensuring that the more moisture and shade-loving plants are only planted where they would naturally thrive, so that excess water isn't required just to keep them going through the summer.
3. PLANT SPRING BULBS
As a general guide to planting bulbs, the best time for planting is in the autumn. For example, plant narcissus, hyacinths, crocuses, alliums, fritillaries and lilies from September to October, and tulips in November.
However, there are some exceptions, and bulbs such as snowdrops and bluebells are best planted in the spring, ideally 'in the green', meaning once they've started to shoot, which ensures you should have 100% survival and good flower displays the same year! 'In the green' bulbs can be bought from most good bulb suppliers.
With all bulbs, it's essential that they are planted at the right depth, approximately three times the height of the bulb, and to ensure that they are planted in a good, moist, but free-draining soil, as some bulbs are very susceptible to rotting if planted in ground that is too wet.
4. OPT FOR DROUGHT TOLERANT PLANTS
Pick drought-tolerant plants for sunnier/drier areas and I can promise that when placed in the right spot you will be rewarded for it, with healthier, more floriferous plants and reduced maintenance.
Due to unpredictable weather, it can sometimes be a worry to see bulbs and plants shooting too early. In this case there isn't much one can do, and although some early flowers may occasionally get frosted, generally plants will adjust and catch up with the seasons. So fear not!
5. TRY GROWING BLUEBELLS
Planting bluebells 'in the green' (when they are already almost grown in February to March) is a speedy way to establish bluebells, but they are not always readily available, so if you can't find them, try planting bulbs in autumn. Set them to three times their depth, about 6in (15cm) apart, in humus-rich soil. They should flower the following spring.
Make sure you get British bluebells, rather than the Spanish variety that has been escaping into the wild for the past century and taking over from, or hybridizing with, our native species here in the UK.
British bluebells have narrow leaves and deep-blue, tubular flowers on one side of the stem only. They have a fruity, sweet scent and the anthers inside the flowers have creamy pollen.
Spanish bluebells have broader leaves that are over 1in (2.5cm) wide and paler, more bell-shaped flowers that sometimes look pink or white. The flowers hang all around the stem, not just on one side.
Worried you've left it too late to enjoy spring flowers in your garden? Follow our tips on how to plant a last minute spring container and you'll still get to enjoy beautiful blooms this season.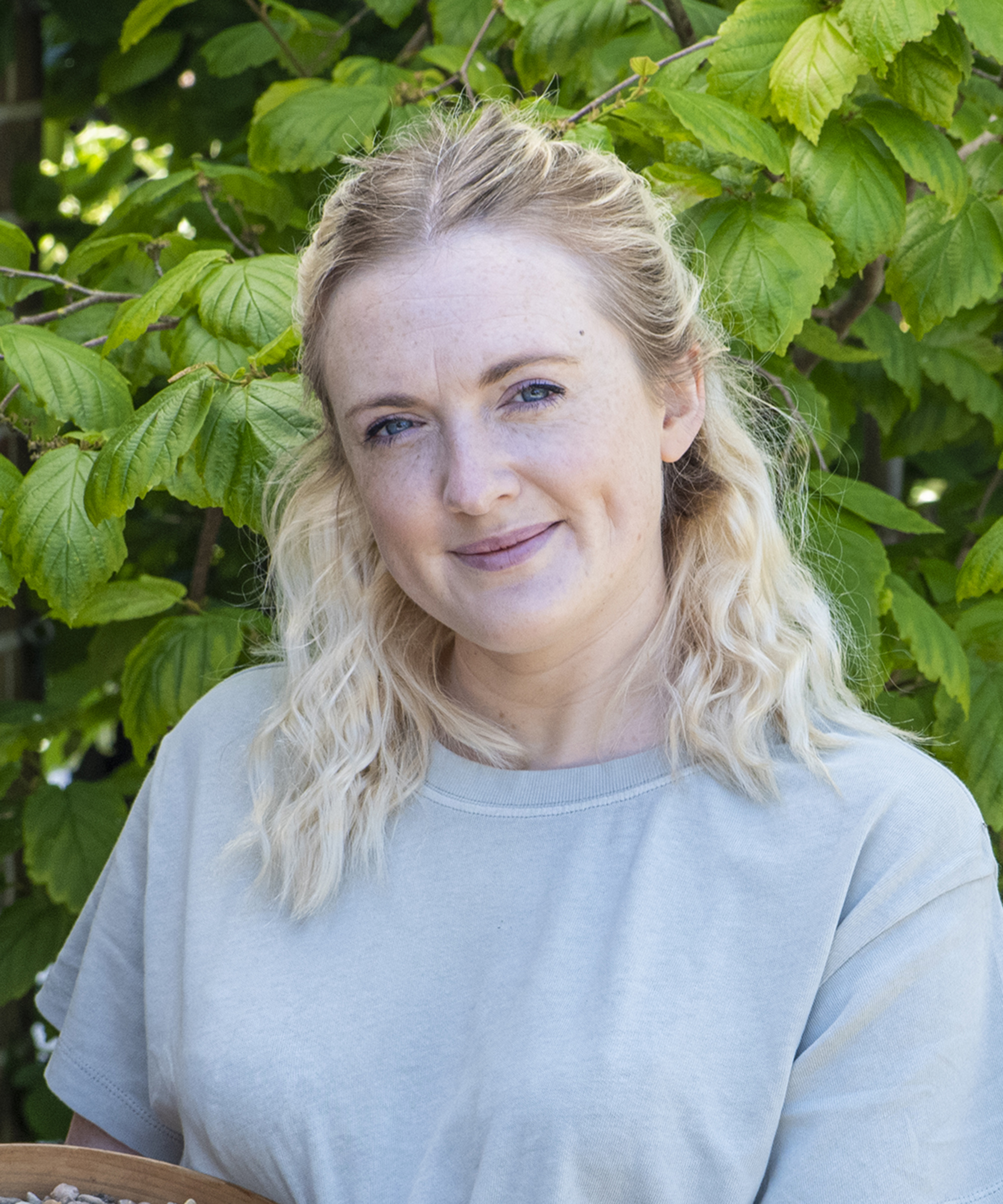 Teresa has worked as an Editor on a number of gardening magazines for three years now. So she is lucky enough to see and write about gardening across all sizes, budgets and abilities. She recently moved into her first home and the garden is a real project! Currently she is relishing planning her own design and planting schemes. What she is most passionate about when it comes to gardening are the positive effects it has on our mental health to grow and care for plants, as well as being great for the environment too and help provide food and shelter for wildlife.