How to plant a last minute spring container: try this simple idea for instant colour
Forgot to plant spring bulbs? Our tips on how to plant a last minute spring container mean you can enjoy some ready made colour in your garden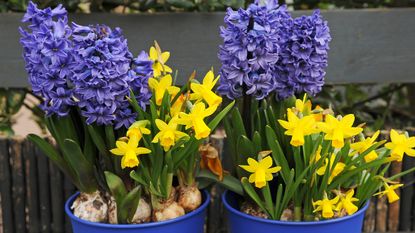 (Image credit: iBulb)
Want to know how to plant a last minute spring container? For those of you who didn't get time to follow our guide to planting bulbs in autumn, this is the idea for you.
Garden centres always have pots of flowering spring bulbs for sale in February and March. And there will be plenty to choose from: galanthus (snowdrops), crocus, scented hyacinths and early dwarf narcissi like 'Rijnveld's Early Sensation'.
It's great to have some early colour where we see it every day, like our front gardens and patios, to lift the spirits. A pop of colour along the garden path also works wonders – we appreciate it all the more in very early spring because it's in short supply, unlike in summer.
The good news is that there are trees, shrubs and other plants that give stunning colour available in garden centres at the end of winter. All of these can be potted up into one stunning spring container display by following our easy step by step guide.
Step by step guide: how to plant a last minute spring container
You will need:
Container with a hole in 
the bottom
Multi-purpose compost
Crocks
Snowdrops, hyacinths, dwarf narcissi or other potted bulbs available at garden centres
Once you've picked up your spring blooms from your local garden centre or market it's time to plant up a bright spring display.
You will need to ensure your chosen pot has adequate drainage as spring bulbs won't appreciate water-logged soil. So if you're up-cycling a crate or metal pot you will need to drill drainage holes into the base before planting up your bulbs.
Ensuring you have drainage holes at the base, place some crocks in the bottom 
of a container and half-fill with multi-purpose compost. For crocks you can use broken pots, pebbles or chunks of polystyrene. The purpose is to prevent the soil from compacting too much and help the drainage.
As soon as possible from getting your plants back from the shops gently ease the bulbs out of their pots, disturbing the rootballs as little as possible. Put the tallest bulbs – the hyacinths – in the centre.
The smaller plants will go round the outside of your display. Therefore plant the dwarf narcissi around 
the edge of the pot.
Fill in the gaps around the plants with more compost until it's 3cm below the top of the pot.
Finally you just need to water your display, and put somewhere where you'll see it every day.
How to care for your last minute spring container
Display your planted up pot on a windowsill or max out the colour impact and use it for your front garden ideas by planting them in a large container by your front door so that passers-by can enjoy them too.
How much you need to water your spring container will depend on the weather. If it's outdoors, there will generally be plenty of rainfall in spring to keep it well watered. Plants won't like sitting in very wet compost in a container, so make sure you don't overwater it.
After flowering, let the foliage die down and give the bulbs tomato feed to help feed up the bulbs and give them flowering strength for the following year. Once the foliage has completely died back, remove the bulbs and store them somewhere dry, such as a shed. Next year, you can try planting your bulbs in autumn ready for next spring.
The best plants for early spring interest
Cyclamen coum Smaller and daintier than the florist's cyclamen, coum bloom from January to March in colours ranging from 
white through to magenta. Happy in moist, shady woodland settings, they'll spread 
to form a carpet.
Clematis 'Freckles' A hardy evergreen climber which flowers November to March. Plant in sun or partial shade, somewhere you'll 
pass by every day. Find out how to grow winter clematis in our guide.
Daphne bholua 'Jacqueline Postill' This semi-evergreen shrub 
is one of the first to flower 
in January with pale pink blooms and scent. Plant in 
a sunny or part-shaded sheltered position. Check out our 10 evergreens that are easy to grow in any garden for more ways to add colour.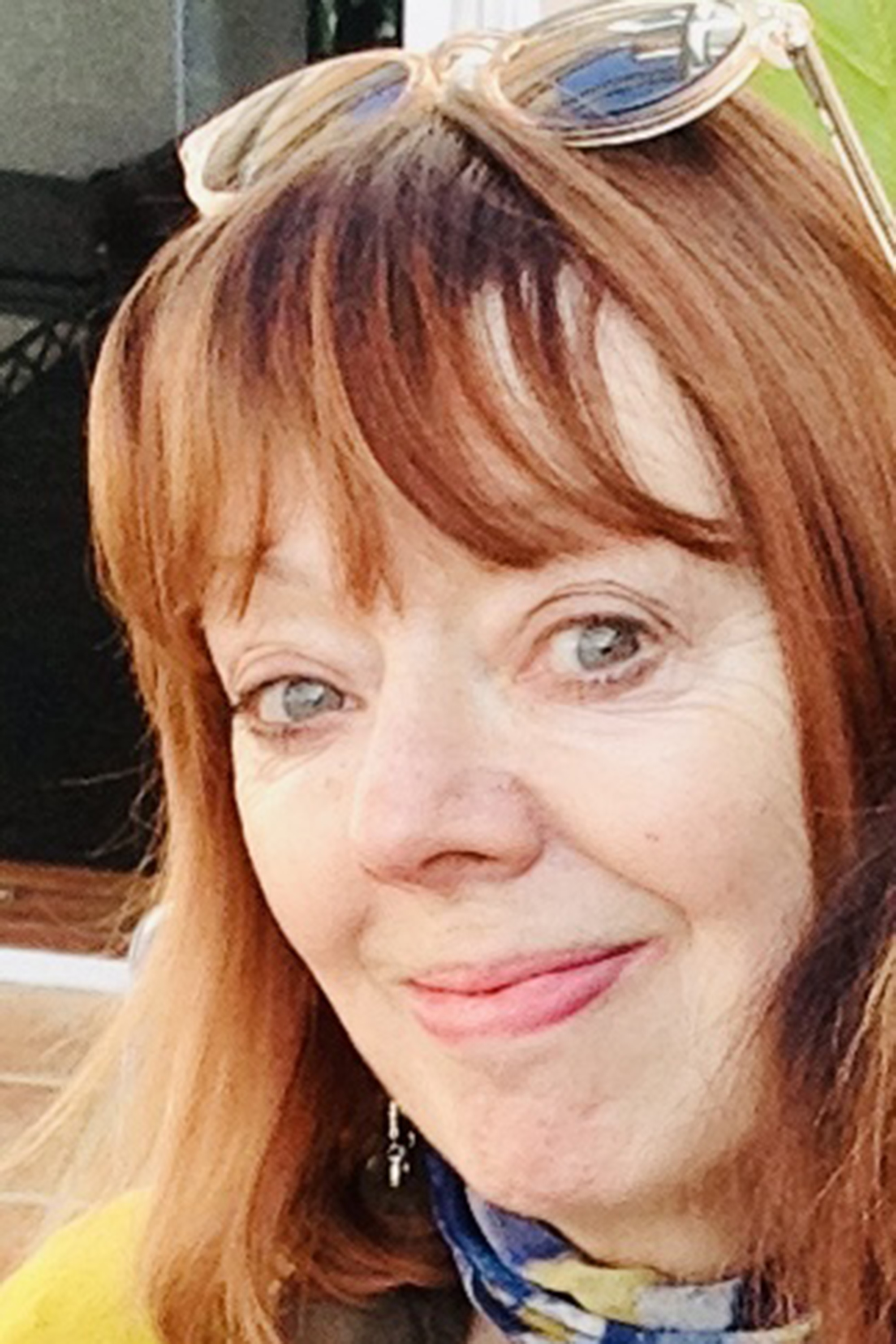 Geraldine is a gardener and garden writer, who has worked for over 12 years in historic public gardens and private gardens around London. She has written articles for Easy Gardens, Which? Gardening and Women's Weekly Gardening Special magazines and for gardeningetc.com. She also edited the book 'Britain's Favourite Plants' for the RHS.