5 fabulous house plants that will love your kitchen
Looking for a house plant for your kitchen? Take your pick from one of these stunning options to try in your space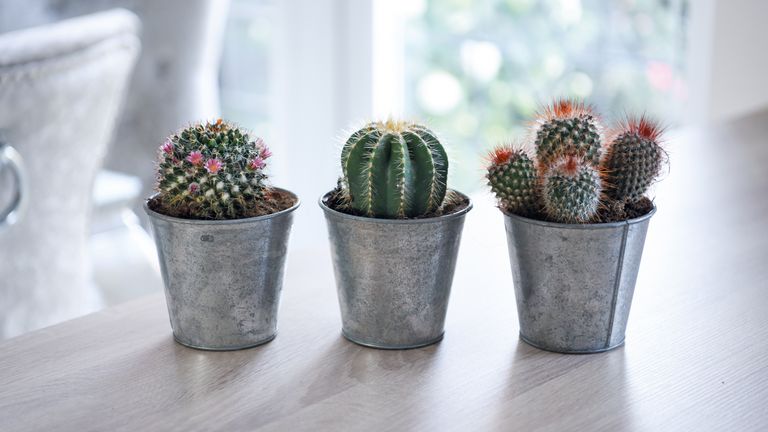 (Image credit: Thompson & Morgan)
When we think of plants to have in the kitchen, herbs are the most common picks for the majority of people. If you want to widen out your list of kitchen plants, however, the good news is that there are plenty of the best indoor plants that will thrive in this environment.
Having house plants in your kitchen will help to keep the air clean and add a new dimension to your scheme. They will bring a touch of the outdoors into your home, and help to soften what can often be quite a functional space in our house. We've sourced our top five for you to try, so why not give them a go in your space?
1. ALOE VERA
A favourite for indoor garden ideas everywhere, we think every kitchen should have this medical genius. It should be your go-to when you catch yourself on the side of the oven as the gel inside the leaves is known for its soothing properties, especially with burns.
They love light and not too much water so they're a great plant to start off with in your kitchen.
In the UK, aloe vera would rather be grown indoors than out as it prefers warmer temperatures. It naturally grows wild in warmer places such as North Africa, Mexico and Australia, so if you live in a hot climate, you can also grow it outdoors.
2. Cactus
If you really are bad at keeping plants alive, then cacti will be your friend! Sculptural and spiky, these little plants will grow well even if you only remember to water them every few weeks.
You may even see a showy flower or two if they like the position you place them in. They love bright light so the windowsill in the kitchen will be a great spot. Invest in a few and group them together for a great way to show off your top indoor plant ideas.
3. String of pearls
This pretty little plant has fascinating bead-like foliage that will hang down the more it grows, making it ideal for a shelf or a hanging pot.
Easy to grow and drought tolerant (it loves full sun too), it will forgive you if you forget to water it regularly. The foliage can trail to 50cm in length, so bear this in mind when you are looking for its perfect spot.
4. PYGMY PINEAPPLE
This unusual plant can be hard to find due to its rise in popularity, so if you see one and love it, buy it quick! They grow wild in South America so they can tolerate a certain amount of heat, but if they get more than 4 hours in direct sunlight the leaves may scorch.
A good indicator of whether it needs watering or not is if the top 2.5 cm of soil dries out. In the winter, you can leave it up to 10 days and in the summer it should be fine for seven days. You can actually eat the fruit too, although it's not known for being particularly nice!
There's more tips on overwatering and underwatering in our house plant care woes.
5. ASPARAGUS FERN
Not strictly a house plant, yet, but did you know that you can grow asparagus fern from seed? They're a great option for kitchens as you can start them off on your windowsill and keep them there as they turn into a beautiful lush plant.
Ferns are known for their air-cleaning qualities making them ideal for the kitchen. You can pop them in hanging pots or on a shelf, they like light bright spaces with a normal household temperature, and you can mist them to improve humidity during the summer months.
Don't have much daylight in your space? Check out our five low light houseplants too.
Sophie has been an interior stylist and journalist for over 20 years and has worked for many of the main interior magazines during that time, both in-house and as a freelancer. On the side, as well as being the News Editor for indie magazine, 91, she trained to be a florist last year and recently launched The Prettiest Posy where she curates beautiful flowers for weddings and events.