Monty Don's favourite salvias – and how to grow them in your garden
Monty Don loves salvias and uses them in his Jewel Garden as the real showstopper in the late summer display. Here's how you can recreate the look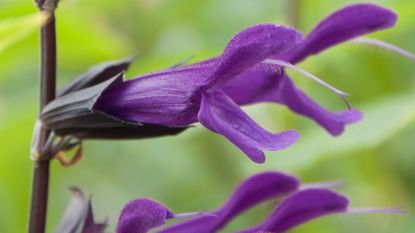 (Image credit: Future)
We're always keeping an eye on Monty Don's Insta for garden inspiration, and this week a stunning pic of the towering purple spikes of salvia 'Amistad' popped up and stopped us in our tracks. This beauty has been the star of the late summer show in Monty's garden for years and we can see the attraction. They are a winner on all counts: long flowering, not fussy and easy to grow in either a pot or the border.
It's also a cinch taking cuttings from them, which means you can multiply your plants fast. They need minimal TLC so are a good choice if you like a plant that's self-sufficient. They will even thrive in quite poor soils so there's no need to add any feed. They can play a central role in a drought-friendly garden as they don't need a lot of watering and this makes them a good choice for containers too.
Choose the sunniest spot in the garden if you want your salvias to romp away and reach their full potential. Pruning is easy too. When they start to look tired at the end of the flowering season simply cut the plant right down so it can regenerate over winter then pop up again come spring.
So in addition to 'Amistad', what are some other good choices of salvia to go for? See our round-up of the best below, then check out our guide to growing ornamental grasses for more ways to add colour to your garden over the autumn and winter months.
1. Salvia 'Amistad'
'Amistad' grows trouble-free in most soils as long as it gets a little bit of sun. The stunning deep purple flowers last from June until November and the petals are just the silkiest. This variety can grow over a metre high if it's happy where it is. If your garden is sheltered mulch it thickly and leave it where it is for winter. If not, dig it up and transfer to a container until next spring. Not sure how to mulch? You can find out everything you need to know in our ultimate guide to mulching.
2. Salvia patens 'Cambridge Blue'
If you want a true blue salvia, according to Monty you should opt for 'Cambridge Blue'. The slender spikes have prolific pale blue flowers. This variety forms tuberous toots like dahlias and these can be lifted out and stored in leaf mould or vermiculite over winter so they don't dry out.
3. Salvia guaranitica 'Amante'
Long-flowering with velvety deep pink petals tightly packed along stems rising up from sage-scented foliage if you brush against it – what's not to like. Plant it where you can most enjoy the fragrance. This variety acts like a magnet for butterflies and bees too, and prefers well drained soil in sun or part shade. Discover other great plants for pollinators in our guide to bee-friendly plants.
4. Salvia 'Clotted Cream'
If you like white themed gardens you'll love this pale and creamy variety of salvia with its pretty scented foliage. It's a highlight from early summer to late autumn, and bees love slipping inside the wide-mouthed blooms. An elegant variety, the tall spires of flowers make a great addition to any garden.
5. Salvia sylvestris 'Rose Queen'
With tall spikes of densely packed vivid deep pink petals from July to September, this variety of salvia is an exquisite combination of colour and scented foliage, while also adding height to your planting scheme. It's a good choice if your garden is on the small side as it stays compact, only growing to around 60cm tall.
Read more: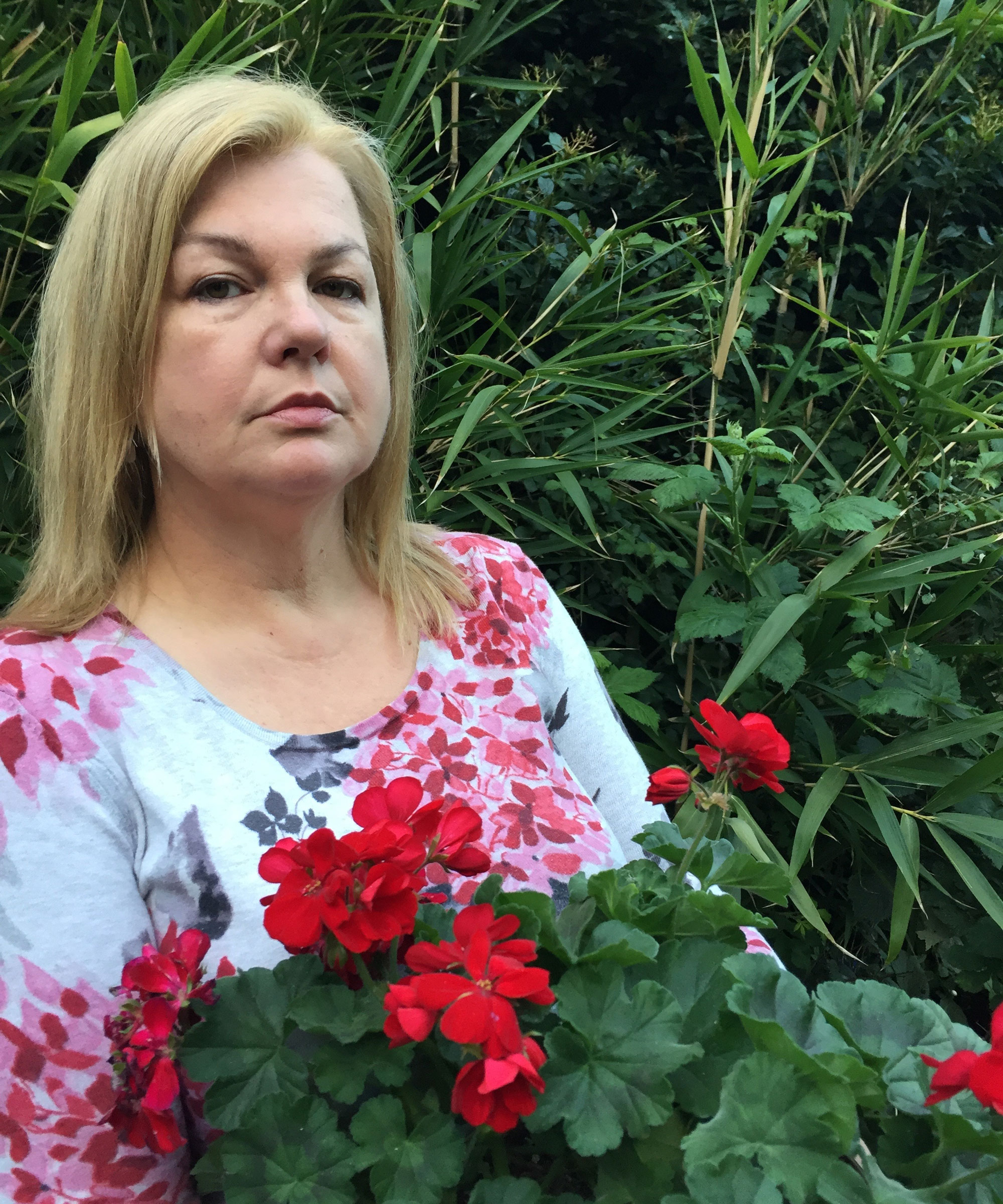 Lifestyle journalist Sarah Wilson has been writing about gardens since 2015. She's written for Gardeningetc.com, Livingetc, Homes & Gardens, Easy Gardens and Modern Gardens magazines. Having studied introductory garden and landscape design, she is currently putting the skills learned to good use in her own space where the dream is establishing a cutting garden.