Want spring colour? It's not too late to plant tulips in January, says Monty Don
There's still time to ensure there's a fabulous display of tulip blooms in your garden with Monty's advice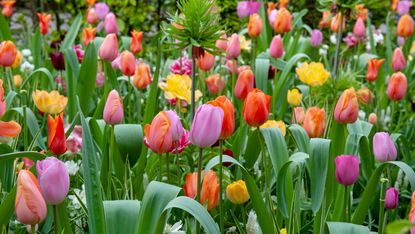 (Image credit: Wouter Koppen/iBulb)
If you think you've missed the boat when it comes to creating a wonderful floral display in your garden this spring, we've got great news. You can still plant tulips, and, yes, we do know it's already January.
Our favourite gardener and broadcaster Monty Don, no less, confirms that it's not too late to put the bulbs into the ground – or into planters if you find it easier, or yours is a small plot where container gardening is the order of the day.
All the flowers that bring our gardens to vibrant life in the springtime are a welcome sight, but tulips make an especially striking display. They can create a fabulous spectacle in their array of colours and shapes, whether they're in a pot, a bed, or – for some varieties – naturalised in the lawn.
For a great spring show of tulips, you will need to get your skates on now, so scroll down for Monty's top tips. Head over to our guide to how to plant tulips, too, for all you need to know about these spring beauties.
Monty Don's top tips on planting tulips in January
1. Monty's glad tidings, revealed on his website are that it is still possible to put in tulips in order to create a fantastic spring display in your garden.
However, while you haven't missed your chance, definitely don't dilly-dally now. 'You really do need to get on with it,' Monty says. Your deadline from the gardening guru? The middle of January at the very latest. Consider yourself warned. You'll find more gardening jobs for January in our guide.
2. The other thing you must bear in mind when you're planting tulips in January? Monty explains that the bulbs you put in now could flower a little later than those planted during November. In other words, if they're a bit tardy, you don't need to panic because you can still get a great spring show.
3. You have two choices if you're putting tulips into the garden itself rather than planting them in containers, Monty explains. If it's simply a brilliant display this year you have in mind, you can take the easier route of putting them 2.5 to 5cm into the top soil (that's one to two inches in old money).
On the other hand, if you want to leave them in the ground, get the bulbs in as deeply as possible. Monty suggests at least 10cm.
Whichever option you're taking, leave at least twice the bulb's width between them.
First-time bulb planter? It's bulb tip upwards, and you should discard any that show damage or mould.
4. Planning on planting tulips in a container instead? They can cope with the cold, Monty says, but they are in danger of rotting in damp soil. To avoid this fate make sure the container has good drainage.
Plant the bulbs at two to three times their own depth if they're going into a container. They can be closer together than if you're planting in the ground: they'll only need to be around one bulb width apart in a pot.
Read more: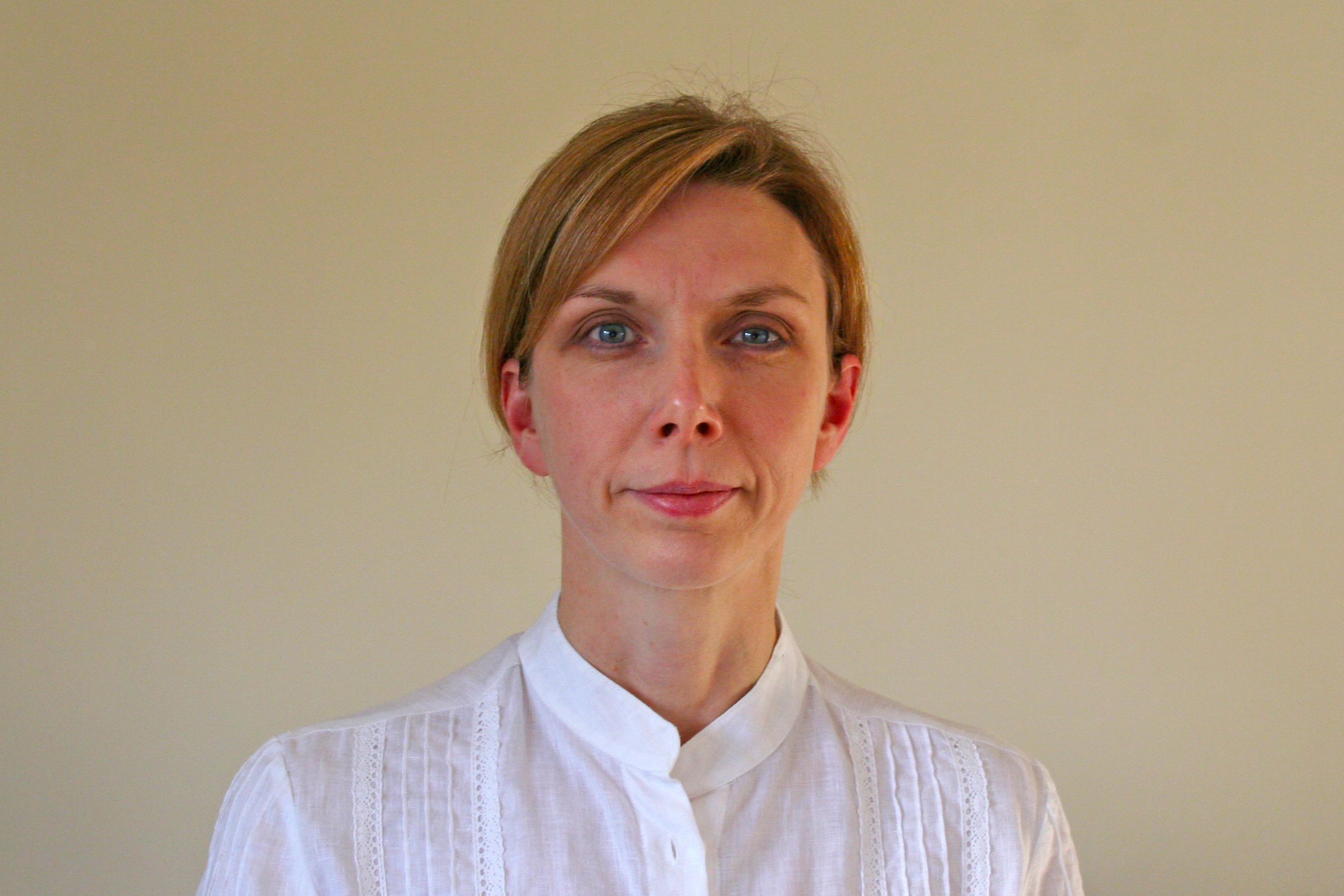 Sarah is a freelance journalist and editor writing for websites, national newspapers, and magazines. She's spent most of her journalistic career specialising in homes and gardens and loves investigating the benefits, costs and practicalities of home improvement. It's no big surprise that she likes to put what she writes about into practice, and is a serial house revamper.