Patio heater deals: stay warm outdoors this winter with these top offers
Socialising outdoors over the festive season? These patio heater deals will ensure everyone stays cosy, so take your pick from these top electric or gas buys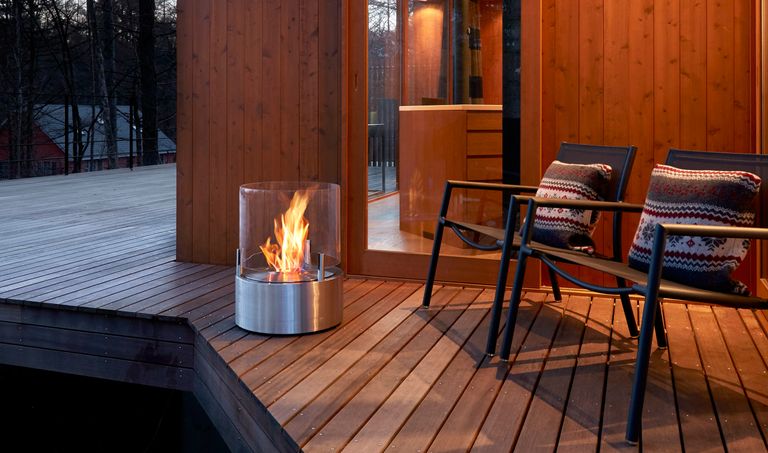 (Image credit: EcoSmart)
By Beth Murton
Planning an alfresco gathering this festive season? These patio heater deals are just  what you need to add some extra warmth to your patio over the coming months and beyond. After all, if you can only meet up with friends and family outdoors, you want to make sure everyone stays as warm as possible! 
There are some great deals to be had on the best patio heaters, but as you'd expect they're all selling out fast due to such high demand. We're constantly on the lookout for the best deals for you, and have rounded up the top buys available right now.
Whether you prefer the idea of an electric infrared heater that simply plugs in and is ready to go, or bigger gas models that will heat a large area, there are lots of options to fit your space and budget. We've even added some modern fire pits in our selection if you prefer the idea of having an attractive focal point in the centre of your space. Keep scrolling for the best patio heater deals, both in the UK and the US, and start warming up your garden by the weekend. 
Patio heater deals: quicklinks
Want to browse for yourself? Check the quicklinks to the sale sites below, both US and UK, or scroll on to see our top picks.
Patio heaters in the UK:
Patio heaters in the US 
Best patio heater deals in the UK
Best patio heater deals in the US
More top deals: 
Not found the right design to suit your space or budget yet? Check out these other top picks at today's best prices. 
Looking for a fire pit rather than a patio heater? Check out these top buys
Read more: