Pizza oven recipe: porcini mushroom and three cheese pizza
This delicious pizza oven recipe is perfect for your weekend garden pizza nights, so why not give it a go?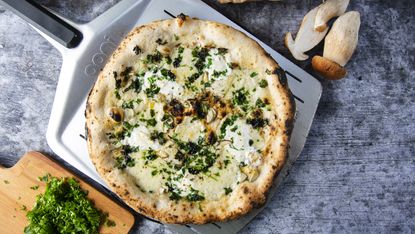 (Image credit: Ooni)
Looking for a new pizza oven recipe to change up your weekend pizza nights? This porcini mushroom and three cheese pizza recipe is a new take on the classic combo of cheese and mushroom. The recipe includes provolone, mascarpone and pecorino cheese mixed with seasonal nutty flavoured porcini mushrooms and is finished with fresh chopped parsley and ground black pepper.
Who doesn't love to cook outdoors, even in autumn? With one of the best pizza ovens you can whizz up authentic wood-fired pizza in just 60 seconds. What's more, there's no hanging around as it reaches double the temperature of domestic ovens in 20 minutes and for the best pizza you need intense heat like this. Read on for the delicious recipe, which makes makes four 12in pizzas.
PORCINI MUSHROOM AND CHEESE PIZZA
Ingredients for the classic pizza dough:
380ml cold water
4 tsp salt
20g fresh yeast (or 9g active dried yeast or 7g instant dried yeast)
600g '00' flour, plus extra for dusting
Ingredients for the porcini mushroom and cheese topping:
8-12 tbsp olive oil
320g provolone cheese, finely sliced
160g mascarpone cheese
6-8 large porcini mushrooms, finely sliced
160g pecorino or parmesan cheese
handful fresh parsley, finely chopped
salt and freshly ground black pepper, to taste
Method:
1 Prepare your pizza dough ahead of time. Place two-thirds of the water in a large bowl. In a saucepan or microwave, bring the remaining water to boil, then add it to the cold water in the bowl. This creates the correct temperature for activating yeast. Whisk the salt and yeast into the warm water.
2 Put the flour in a large bowl and pour in the yeast mixture. Stir with a wooden spoon until a dough starts to form. Continue mixing by hand until the pizza dough comes together in a ball. Turn it onto a lightly floured surface and knead for about 10 minutes, until it is firm and stretchy. Return the dough to the bowl. Cover with cling film and leave to rise in a warm place for about 2 hours or until doubled in size.
3 Divide the dough into 4 equal pieces. Place each piece of dough in a separate bowl or tray, cover with cling film and leave to rise for another 30-60 minutes, or until doubled in size.
4 Place the ball on a lightly floured surface, flour your hands and use your fingertips to press the dough into a small, flat disc. Working from the centre, push the dough outwards while spreading your fingers, making the disc slightly bigger. Pick up the pizza dough and gently pinch it around the edge, allowing gravity to pull it downwards into a 12-inch circle. Take care when doing this as you don't want it to tear.
5 Once the pizza dough is fully stretched, lightly flour your pizza peel (a tool for sliding pizzas in to the oven) and lay the base on it. If at this point you see any small holes in the dough, gently pinch them back together.
6 In the meantime fire up your pizza oven. Aim for 952˚F (500˚C) on the stone baking board inside. You can check the temperature using an Ooni Infrared Thermometer.
7 With a metal spoon, spread an even layer of olive oil across the base of the pizza. Top with provolone slices and a couple dollops of mascarpone cheese. Next, add your porcini slices and fresh grated pecorino or parmesan cheese. Finally, sprinkle over the chopped parsley and season with fresh ground pepper and salt.
8 When the oven reaches the correct temperature slide the pizza off the peel and into the oven. Cook for 1-2 minutes, making sure you turn the pizza regularly for an even cook. Once cooked, remove and serve right away for that ultimate gooey, cheesy pizza experience!
More outdoor entertaining ideas: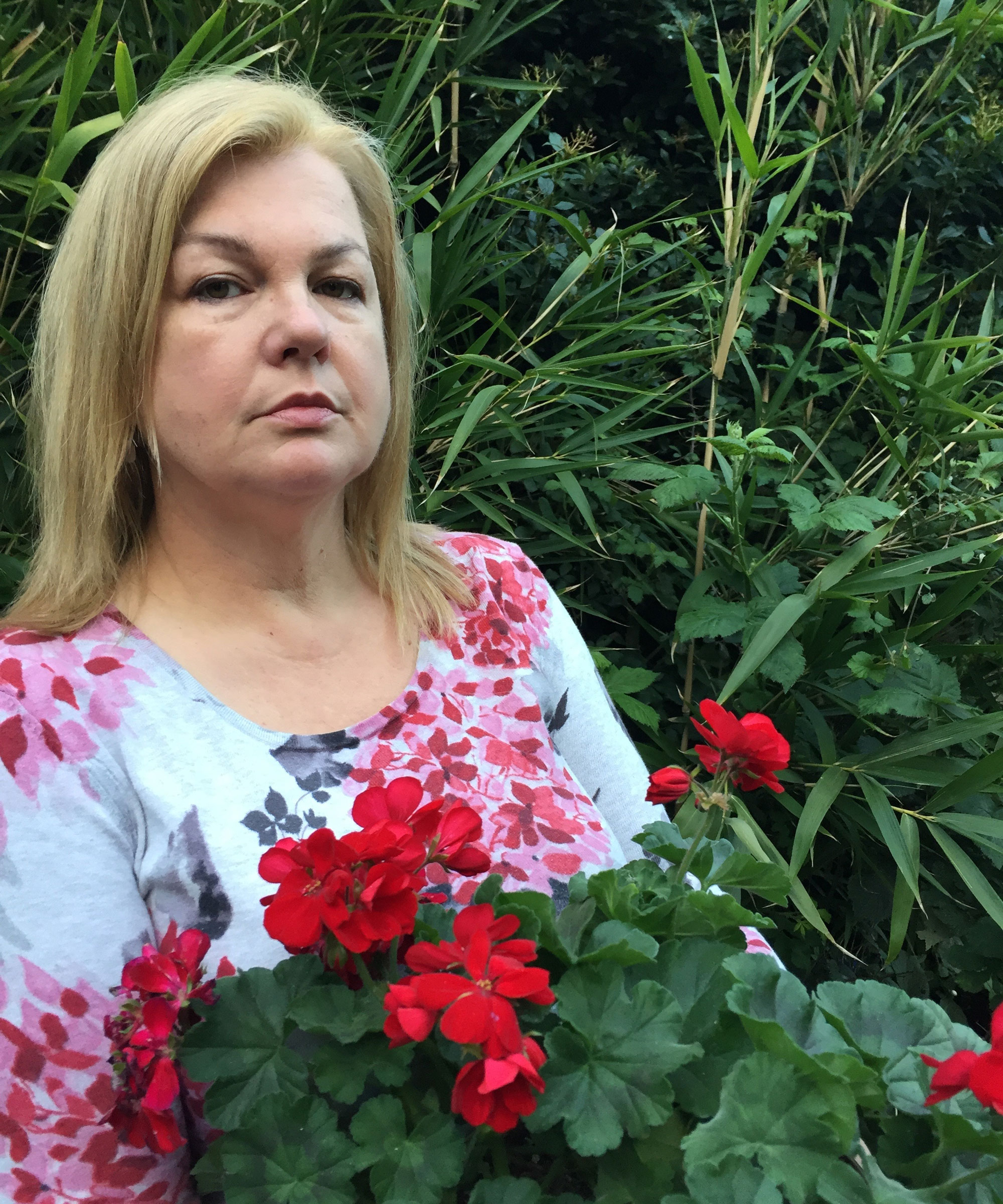 Lifestyle journalist Sarah Wilson has been writing about gardens since 2015. She's written for Gardeningetc.com, Livingetc, Homes & Gardens, Easy Gardens and Modern Gardens magazines. Having studied introductory garden and landscape design, she is currently putting the skills learned to good use in her own space where the dream is establishing a cutting garden.