Police and local councils warn that fashionable pampas grass has become a target for thieves
Pampas grass thefts are running rampant across the UK. If you have this popular plant in your garden be sure to keep an eye on it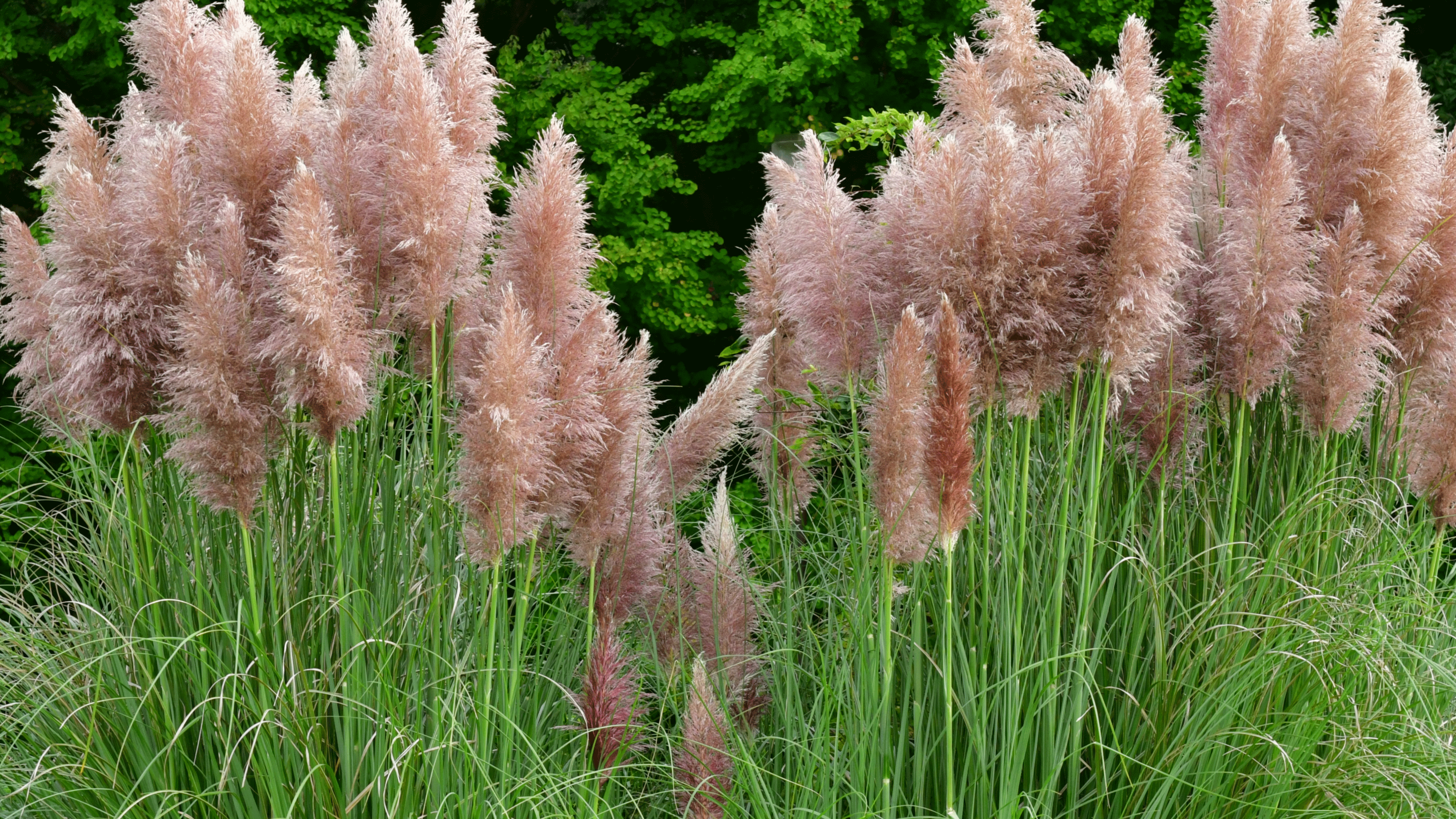 (Image credit: Getty )
Police and local councils have had to warn people not to steal pampas grass, after plants in private gardens and on seafronts have been decimated.
The Instagram-friendly plant has become one of the latest must-have home and garden accessories. The tag #pampasgrass has been used on Instagram more than 300,000 times. However, these fashionable ornamental grasses come with a price.
A single stem of pampas grass can cost upwards of £5 on retailers such as Etsy. While a whole bunch can cost around £40 for the fluffy stems.
Instead of forking out on those prices, many individuals have opted to pick their own from UK beaches. The problem has gotten so bad that South Tynseside Council has had to issue a statement asking visitors not to take the plant from the South Shields seafront.
The council wrote on Facebook: 'We have been made aware of residents picking plants and grasses including pampas grass from the seafront.
'Can we please ask residents that while it may look pretty in their homes these plants are planted specifically to protect our coastline and are important to the overall ecosystem.'
In a more sinister turn of events, the plant is also being targeted by thieves in private gardens. Police in Sussex have been investigating a series of pampas grass thefts.
One homeowner in Horsham, West Sussex, Told the Mailonline how thieves armed with secateurs had broken down her garden fence during the night to strip every stem of her massive pampas plant.
The now-popular plant fell out of favour in the 1970s, however, it is still very popular in many UK gardens.
How to grow pampas grass
'Now all manner of grasses are currently popular, it should not be a surprise pampas has moved up the charts, and more so with compact-growing cultivars such as Cortaderia selloana 'Pumilla' more readily available,' says Amateur Gardening columnist Peter Seabrook. 'The best time to increase numbers is March/April, when they start to grow again in spring.'
Learning how to take cuttings from plants is a good way to multiply your plant stock for free, but as Peter explains it's not always straightforward. 'It is quite a tough job if you need to split off pieces from very big garden plants,' he adds. 'It is easier cutting pot and container-grown stock in half (and again into quarters, if needs be) with a sharp spade.' You can find the right tools for the job in our guide to the best garden spades.
If you are lucky enough to still have pampas grass in your garden, now is definitely the time to give it some love and care...and possibly insure it.
Rebecca has worked as a homes and interiors journalist for over four years, and is currently the Deputy Editor on Ideal Home online. Previously, she was the News Editor across the Future homes and gardens brands, including Gardeningetc.com. She lives in a rented flat in South London where she makes the most of window boxes to create small container gardens. Inside she has a jungle of houseplants in nearly every room which she does her best to keep up with regular watering and repotting.