Save the bees: help our favourite pollinators thrive with these garden tips
It's more important than ever to save our bees, so do your bit from the comfort of your garden with our planting advice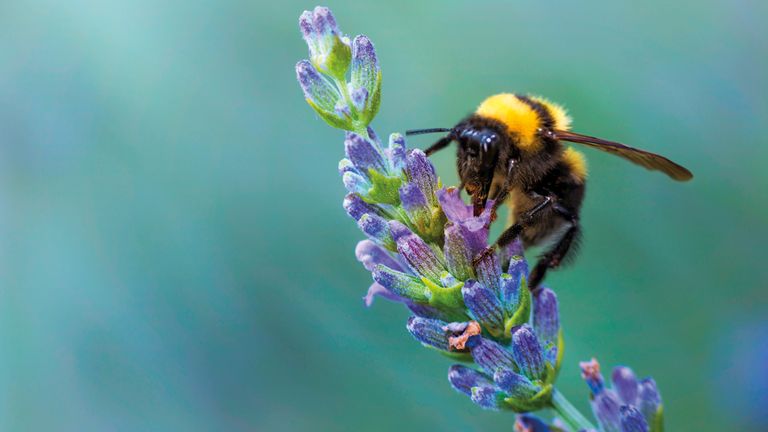 (Image credit: Getty)
By Ellen Finch
Bees are useful insects, pollinating the plants we eat and helping the environment to flourish. Sadly, though, these little creatures are under threat: in the UK alone, 35 species are under threat of extinction, particularly in built-up areas where green space is less prominent. And with 97 per cent of wildflower meadows – a natural habitat for bees – having been destroyed over the last century, according to environmental group Plantlife, the future isn't looking good for our favourite pollinators.
The good news is that there are things we can do as individuals to help the remaining bee population thrive, and it all starts from your garden. And with today being Don't Step on a Bee Day, there's no better time to take action to save the British bee from further decline. Read on to hear from the experts on how you can help, then check out our guide to bee-friendly plants to make your flowerbed count.
Plant bee-friendly flowers
While we've missed the main planting season, there are still plenty of varieties to add to your garden now that will flower into the rest of the year.
'Late planting for summer and autumn could include scented climbers such as honeysuckle and jasmine, and ivy flowers are hugely attractive,' says Carolyn Dunster, specialist in city gardening and author of Urban Flowers.
'It's not too late for annual and perennial flowers that bloom into October such as Verbena bonariensis, Nicotiana, Monarda and nasturtiums. Any brightly coloured, single-petalled flowers are good - check out plants for pollinators on the labels.'
Create a home for stray bees
Those cute insect houses are more than just a quirky garden accessory: they provide much-needed shelter and rest for bees. Ready-made habitats are great, but you can also build one using a wooden box, bamboo canes and hollow plant stems.
You can also adapt your garden to provide bee-friendly spaces, too. Make sure you have a few shady patches around your plot where bees can stay cool, and add a water source if you can.
Help out a struggling bee
If you see a bee on the ground, most of the time it's probably just resting. If it remains in the same spot for longer than 30 to 45 minutes, though, it probably needs help. Sean McMenemy, wildlife expert at wildlife supplies website Ark Wildlife, recommends waiting to check before you act.
If it does need to help, there are certain things to avoid. 'Honey, brown sugar and artificial sweeteners should be avoided and never offered to bees,' he says. 'Commercially available honey may carry pathogens that could infect bees if it were fed to them.'
Instead, Sean recommends the following:
If it's at risk of being stepped on or hit, gently move it to a quieter spot and leave it to rest.
If it's in the rain, move it to a sheltered spot.
If it's been inactive for longer than the 45 minutes mentioned above, try moving it onto nectar-rich flowers in a sunny spot: it likely needs natural food and warmth.
If there's no food or sun available, move it to a warm spot (ideally outdoors) and offer it a few drops of a solution made from white sugar and water.
Support a bee charity
Want to do more? There are several bee charities working to help preserve British bees. Here's a few you can support:
More garden advice: