5 fruit trees you should (and shouldn't) prune this month
Winter can be the perfect time of year for pruning dormant fruit trees, but there are some varieties that need to be left until later in the year. Find out which ones to prune now...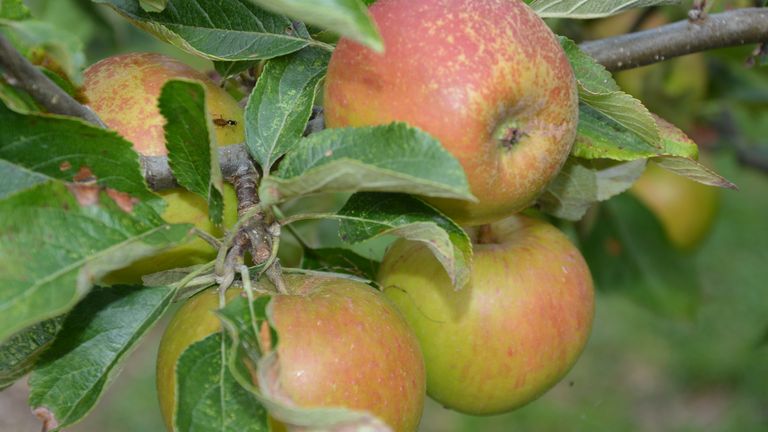 (Image credit: Future)
Pruning fruit trees in winter is a good idea when it comes to maintaining certain varieties. Why? It enables you to remove the dead and diseased branches and to cut back those which may be blocking light from other plants. You might also want to remove branches from fruit trees growing near a greenhouse too, especially when there could be a risk of branches falling on it and causing damage during winter storms.
Another advantage to pruning some fruit trees in winter is that you can actually see all the branches now the leaves have fallen, allowing you to check that branches are growing correctly and aren't rubbing against each other too.
To help you work out whether you should be pruning your fruit tree right now, we've listed three popular fruit trees to prune in winter and two to definitely leave until later – keep reading to see what you need to do. Thinking about giving shrubs a good tidy up too? Our guide to pruning shrubs explain how to do it for the best results.
1. Apple tree
This is a lovely variety that is extremely heavy cropping, so you'll benefit from giving it a good pruning to encourage an open bush with a continual supply of new growth for fruit bearing. To do this you need to remove the aged wood with any badly placed or diseased branches. After the first season of growth it's a good idea to prune down to ground level any branches that are weak. Harvest time for this variety is from late September to late October.
Head over to our guide to the best secateurs to find the right tools for the job.
2. Pear tree
The Conference pear is the most popular and it's easy to see why – it can be eaten raw or cooked and is sweet and juicy. Harvest time is slightly later than other fruits – from October to November, so the best time to prune them is mid-winter time. It's best to only remove the tips of the main branches by one third and some sub branches can be pruned out at the union where they join the main branch. Doing this will encourage new sub branches to take their place.
Got bigger, higher branches to prune? Our guide to the best loppers has all the buys you'll need to complete the task in hand.
3. Grape vine
The last of our three fruit trees to prune now is the grape vine, and we love this variety for its delicious dessert grapes. It's a heavy cropping type so it will benefit from a good pruning during the winter months and now is a good time to do that. During the first year you can prune the leader shoots, removing half the previous seasons' new growth and laterals back to one bud. In the second year, prune the main leader at this time of year to reduce the previous season's growth by half.
4. Cherry tree
This is the first of our fruit trees that you should be pruning later in the year rather than now. They have rapid growth in the first couple of years so need to be kept in check until they start slowing down. The best time to prune is during blossom time and you can simply remove the branches that may be growing in a direction you don't want or are crossing or rubbing together. As cherry blossom is so pretty you can pop some of the branches you remove in a vase to enjoy inside your home.
Cherry trees grow well in the UK climate, so head over to our guide on how to grow cherries for advice on how to get started.
5. Plum tree
It's best to avoid pruning any plum trees you have during winter as this can make them more susceptible to silver leaf disease. Instead, i's a good idea to wait until early spring and around June time to give them a good prune. And as above, you are mainly looking to thin out any crowded branches and to remove any vertical branches, diseased or those that look weak.
The 'Merryweather' variety of plum tree is worth growing in your garden as it has a good resistance to silver leaf disease. The plums are juicy and ideal for making jam – you'll be able to pick them from August to late September.
Read more:
Sophie has been an interior stylist and journalist for over 20 years and has worked for many of the main interior magazines during that time, both in-house and as a freelancer. On the side, as well as being the News Editor for indie magazine, 91, she trained to be a florist last year and recently launched The Prettiest Posy (opens in new tab) where she curates beautiful flowers for weddings and events.
Sponsored by