North-facing gardens: your ultimate guide to design and planting
Maximise the potential of north-facing gardens with our expert design ideas, tips and tricks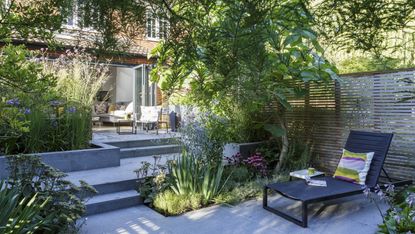 (Image credit: Mark Bolton)
North-facing gardens can be an instant no-no for some home buyers, as it gets the least amount of sun and therefore runs the risk of being dark and gloomy. But there are plenty of colourful, interesting plants which will thrive in a shady plot, and a host of design tips which can totally transform the space and throw light into the darkest of corners.
So don't let the lack of light in your plot dampen your enthusiasm for your garden. By thinking about your choice of plants, carefully planning the right location for your seating and dining areas and using some clever design tricks, you can make the most of your outdoor space.
Keep reading for our guide to north-facing gardens, with advice on everything from picking the right furniture and plants to top tips on maximising the natural light you have in your space. For more inspiration for your outside space, make sure you head over to our garden design ideas feature too.
Top tips for getting the best from a north-facing garden
Before planning a design or choosing any new plants, the first thing to do is to work out where the sun hits the garden and at what time of day. In gardens which face north, as a general rule, it will shine on the left (east facing) side in the morning, and the right (west facing) side in the evening. It is likely that the sunniest place will be the far end of the garden. The back of the house may lose the sun completely during the winter months.
This information helps to make the decision about planting and importantly, where to site seating areas. If the garden is large enough, it may well be worth having two sitting spots – one placed to catch the morning sunshine, and one for relaxing at the end of the day. When it comes to outdoor dining ideas, you'll also need to think about whether you want your dining area to be in the sun for lazy weekend brunches or evening meals.
WHAT KIND OF SHADE DO YOU HAVE?
Not all shade is the same, and the type you have does make a difference to the plants which can grow there. Light shade describes areas which are open to the sky but do not have direct sunshine. Deep, wet shade is likely to be a woodland area with heavy tree coverage. There is also dry shade, possibly the most challenging conditions for any plant as it lacks both light and moisture. This is often the area under the canopy of large deciduous trees.
'There's a plant for every place, but even some shade-loving plants will still struggle with dry shade,' says garden designer David Chanell of Arlo and Bloom. 'If this is the challenge you face there are still some plants that can give good results, such as tiarella cordifolia, astrantia and hellebores.' Head over to our dedicated feature on the best shade loving plants for more suggestions.
To give plants the best chance of success in challenging conditions, improve the soil by digging in some rich compost and mulching the areas regularly. Many shade plants are happiest when their roots are moist. Our ultimate guide to mulching is packed with useful tips on how to use this method in your garden.
BRIGHTEN THE BOUNDARIES IN A NORTH-FACING GARDEN
Planting is only one element of a stylish and attractive north-facing plot. It is possible to be creative with your wall and garden fence ideas by painting them in pale colours. Cuprinol Garden Shades has outdoor paint in a choice of colours, but Pale Jasmine or Coastal Mist would brighten a gloomy outlook. Steer clear of dark greys, and Mediterranean colours, such as plaster pink, cobalt blue or yellow, which need shafts of sunshine to make them sing.
Go for pale landscaping materials
Hard landscaping ideas can help to bounce light around in a darker garden and it is worth spending time selecting the right materials for the environment. Choose pale colours for covering non-grassed areas, such as Portugese limestone, sandstone, or Cotswold shingle, a decorative limestone gravel in neutral shades of beige and cream. Note that light coloured paving ideas will need more maintenance in a shady spot, as they will be more prone to the formation of green algae. Investing in one of our picks for the best pressure washer will help to keep them clean and bright.
LEAVE OUT THE LAWN
Grass needs sunlight to thrive, just like many other plants, so lawns may look sparse and threadbare, particularly in a smaller north-facing plot. Consider replacing the grass with a gravelled area instead, or add some deep garden borders, keeping the grassy area to a minimum.
FOCUS ON FOLIAGE
Designer David Chanell recommends choosing a variety of evergreen plants with different forms and textures to create interest and focal points in borders and beds. 'Fatsia Japonica with its large architectural glossy leaves, dryopteris ferns or alchemilla mollis whose smaller softer leaves gather the dew and rainfall and leave a glistening surface are good options,' he says. 'Variegated plants will add a greater sense of light in place of flowers. You could choose hostas, euonymus japonicus and ivy.' Plants with glossy leaves, such as bay, or those with silvery foliage, including Hebe 'Silver Queen,' will have a similar effect.
Add a pond or water feature to a north-facing garden
Water is a reflective surface, but care needs to be taken: a flat surface, which acts like a mirror to the sky, rather than thin trickling water feature ideas or a fountain, will make more of an impact. Try The Farthing for a chunky square, granite water feature, or Solus Decor for organically shaped water bowls with gleaming brass inserts. If you want to introduce a pond to your space, our step-by-step guide on how to build a garden pond has all the information and advice you'll need to get started.
ADD COLOUR WITH ACCESSORIES
Opting for the best garden furniture in bold colours is a way of introducing interest and light to a darker north-facing space. Instead of opting for neutrals, choose vibrant tables and chairs to add pops of colour, such as yellow, bright orange or neon pink.
Pale sculptures will lift a dark corner too. Brass shapes and forms will glimmer beautifully, or you can go all out for a bright and colourful design. Try Etsy for a wide range of designs.
Using ornamental garden mirror ideas is another way to reflect the available light, just make sure the view you'll be reflecting is one you want to see. Illuminate dark areas with plenty of garden lighting ideas such as lanterns and string lights. Where possible, it's best to go for mains-operated designs rather than solar powered ones if light levels are generally low.
INTRODUCE COLOURFUL CONTAINERS
If you're working with dry shade as a result of large trees in the garden, plant up some colourful containers. The plants will still need to be shade tolerant, but the pots themselves can create an attractive focal point.
Hardy cyclamen provide shots of colour in the autumn and winter. Heuchera is a shade tolerant foliage plant with ruffled leaves in shades of lime green, plum and gold which works well in a container year-round. In summer, follow our tips on how to grow hardy geraniums and you'll be rewarded with splashes of long-flowering colour, forming soft mounds of foliage and flowers in pinks and purples.
Paint standard terracotta pots in pale, chalky colours, or keep an eye out on Facebook Marketplace and at vintage fairs for attractive containers with a pale, weathered patina which will help to boost a dull area.
5 FLOWERS FOR SHADY SPOTS IN NORTH-FACING GARDENS
Foxglove
Bell shaped flowers on tall spires, which come in a variety of colours, including misty purple and speckled white.
Hellebore
Winter colour and interest is provided by open faced flowers in pinks, mauves, and velvety black. These perennials will come back year after year.
Bergenia
These evergreen perennials will do well in partial shade, with pretty flowers topping large leaves from January to early March.
Pulmonaria 'Blue Ensign'
Tiny, bright blue flowers on dark foliage from March to May. They provide excellent ground cover. Lift and divide every three to five years.
Clematis 'Etoile Violette'
Starry velvet-purple flowers from June to August. This climber will scramble over established trees and shrubs.
5 FOLIAGE PLANTS FOR NORTH-FACING GARDENS
Fatsia Japonica
This handsome, easy to grow evergreen shrub has beautifully shaped, large glossy leaves, and grows to around 2.5m tall. It much prefers a shaded position.
Soft Shield Fern (Polystichum setiferum)
These ferns will tolerate full shade, and they will grow happily under trees. They have soft fronds of foliage, which renew each April.
Euphorbia 'Mrs Robb's Bonnet'
An evergreen perennial, happy in full shade, with well drained, moist soil. It has upright stems of yellow-green flowers, and it grows up to 0.5 m tall. Once established, it will spread.
Hosta 'Sum and Substance'
Perfect in a shady border or a shade container, this is a large hosta with lots of well-shaped leaves. Grown for its foliage, it will add shape and texture to sun-less spots. Watch out for slugs, however, as they love to munch the leaves.
Alchemilla Mollis
A low-growing hardy perennial with frilly leaves and acid green flowers. Raindrops will collect on the foliage and reflect the light like tiny diamonds.
More garden inspiration: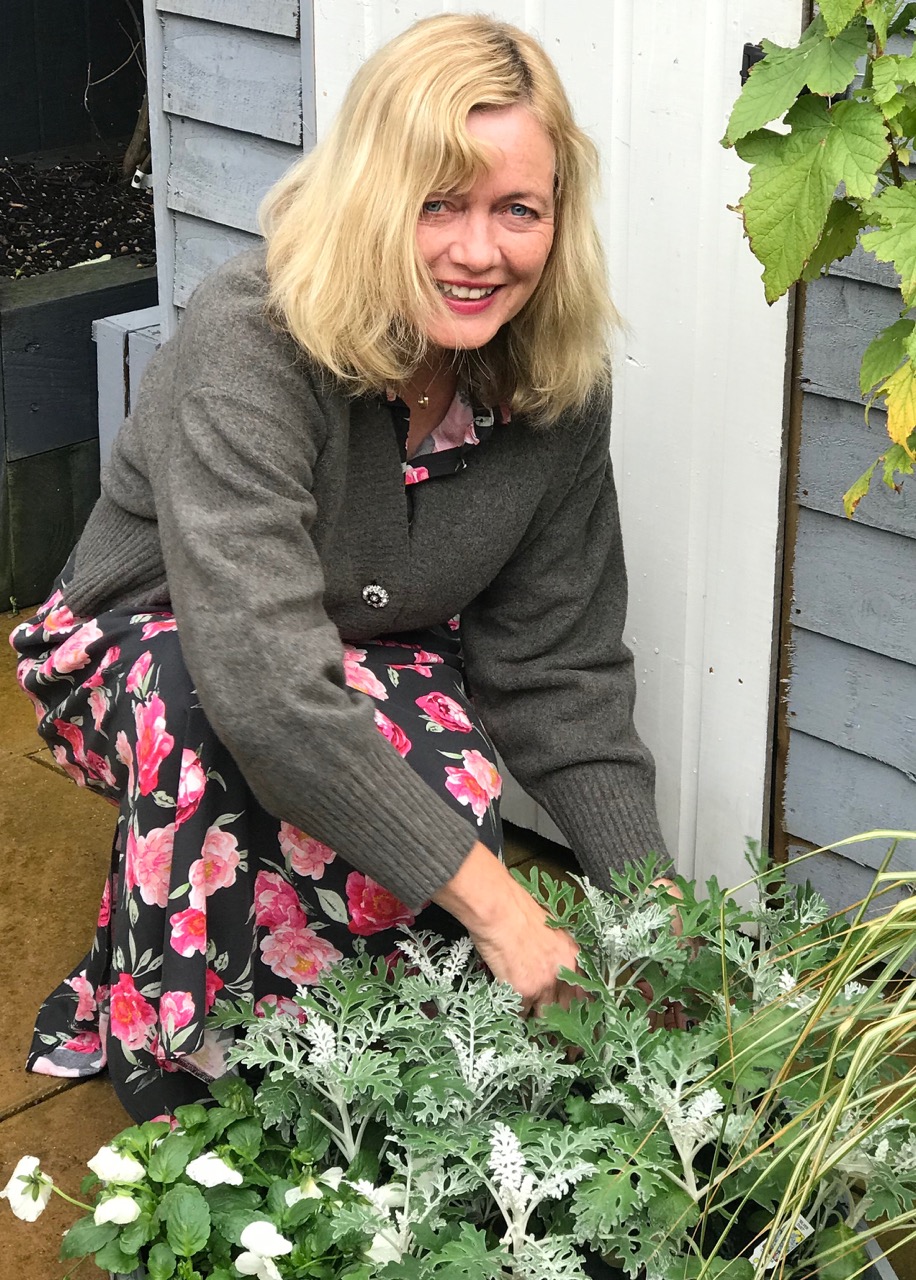 An experienced freelance journalist, editor and columnist writing for national magazines and websites, Fiona now specialises in gardens. She enjoys finding and writing about all kinds, from the tiniest town plots to impressively designed ones in grand country houses.