6 outdoor wall lights to light the way in your yard
These outdoor wall lights - with solar choices included - are the utlimate way to brighten up your backyard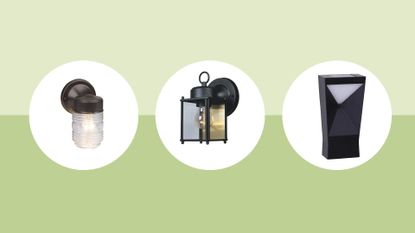 (Image credit: Future)
Outdoor wall lights are simply the easiest way to make your backyard a functional space even when the sun goes down. From motion-sensor lights to detect activity to more decorative pieces to help you as you entertain in your garden, there are so many wall lights to choose from. That's why we have selected what we view as the premium choices for your garden, so that you can feel safer, and keep your garden looking lovely.
There are also options when it comes to how you want to power your outdoor wall lights. Solar lights are the most sustainable choice, drawing their energy from the sun rather than your electricity source, whilst LED lights can offer security all day long, with the ability to light up the night so that you can take full stock of your backyard. Alongside wall lights, you can also integrate outdoor string lights into your backyard for a matching, glowing look. For now, take your pick from the outdoor wall lights that are sure to make your garden a better place.
---
5 outdoor wall lights to keep things bright in your backyard
Why you can trust Gardeningetc Our expert reviewers spend hours testing and comparing products and services so you can choose the best for you. Find out more about how we test.
1. Ring Solar Powered Outdoor Bulkhead Light
This Ring light has it all. First up, it's solar powered, meaning that you just need to set it up in a good spot with direct sunlight in order for it to function. Beyond that, it's also smart enabled, equipped with a motion sensor, dimmable and super durable. The weather resistant design is excellent for ensuring peace of mind, and provides 800 lumens of white light so that you feel safe. You can connect it up to your your Ring doorbell or your Alexa too, for remote control.
2. Aootek Solar Lights 120 LEDs with Lights Reflector
Feel reassured with this top-rated solar light with a motion sensor. With three modes, including a security light to detect movement at night, this light is a versatile choice for anyone looking for a little more security. The lights are high-efficency LEDs, and are weatherproof and heatproof for good measure.
3. Hampton Bay Black Integrated LED Wall Lantern Sconce Solar Wall Light
Maintain the beauty of your garden with this subtle LED wall light, which is sure to make a welcome addition to your space. With an unobtrusive high-quality design, this light can provide 5 lumens in a downward direction, making it perfect to light paths and walkways. This light is also weather resistant and has the correct lightbulb type included.
4. Mercury Row Edith 2 - Bulb 14.25'' H Outdoor Armed Sconce
If you want to keep the style stakes in your garden high, this modern look light is the one for you. Made from sturdy rust-resistant aluminium and a panel which allows up and down lighting, it offers an affordable solution for your outdoor entryway, patio or walkway.
5. Designers Fountain 1161-BK Value Collection Wall Lanterns, Black
A wall lantern is a sought-after choice when it comes to garden lights for good reason, with so much to offer when it comes to the design and with the added extra of weatherproof construction. Enclosed in a glass case, the bulb of this lantern is sure to keep your garden illuminated when you need it, and looks great too.
6. Design House 587311 Jelly Jar Classic 1-Light
If you need a light for outside your home but only want something small, then these jar lights are an ideal choice. Great for placing matching lights either side of your entry way, or for lining along your walkways, these lights are a subtle way to integrate a glow into your space.
---
Browse more outdoor wall lights...
If you have something more specific in mind when it comes to outdoor wall lights for your garden, then there are a vast array of lighting options out there to browse. These are the retailers we would recommend to find excellent lighting options: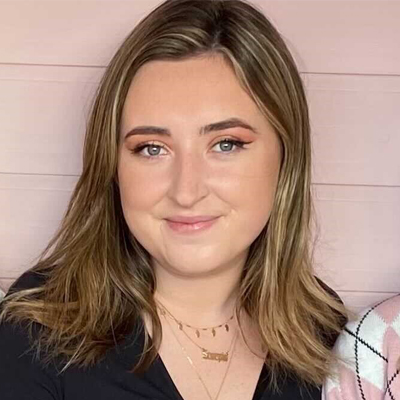 Molly is the Ecommerce Writer for Gardeningetc and spends her time searching the internet for the next best thing for your garden. When she's not writing, she would most like to be swimming in the nearest sea/ocean or getting through her neverending pile of novels. She's a huge fan of houseplants and loves identifying new plants and trees on walks too.