Best ground cover plants: cover bare soil and save on weeding time with these top picks
Include our pick of the best ground cover plants in your garden and you'll add interest to tricky areas of the garden with dense planting that looks good and is easy to care for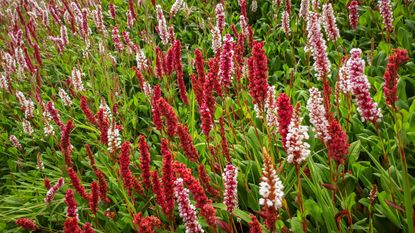 (Image credit: Getty Images)
Choosing the best ground cover plants are a must for any-sized garden. They can transform problem areas, unify a plot, colonise a slope, smother pesky weeds before they have chance to take root, and help to retain moisture in the soil, which means less watering.
Many plants which fit this description are fast spreaders and they tend to be low maintenance, which is great news if you are a gardening newbie or if spare time is precious.
The most obvious ground cover plant is grass, but there are many more interesting options than an expanse of lawn. Whether you want a stylish evergreen carpet of textured foliage, a romantic scramble of colourful flowers or a neat and tidy mat of leaves, there is a ground cover plant that is suitable for every space.
Keep reading for our top picks and where to plant them in your garden, then head over to our guide to garden borders for more advice on how to add interest to your outdoor space.
How to choose the best ground cover plants
When choosing from the best ground cover plants, it's important to identify what sort of area you would like to cover. Choosing the right plant for the soil and the aspect is the key to success. Is the area shady or sunny? Damp or dry? Sheltered or exposed?
Perhaps you want to cover a scruffy patch of bare ground underneath some trees? Or plant a slope which is too awkward to mow? It could be that you have a new-build garden with stark lines and boundaries which need softening as quickly as possible.
Once you have worked out the conditions you are working with, it's time to choose the best plant for the job.
Ground cover plants for shady spots
Shady spots can look dull and gloomy, but there's a good choice of ground cover plants to boost areas which receive less light. Ivies and ferns will do well, or opt for Japanese Spurge (Pachysandra terminalis).
With serrated, glossy evergreen leaves, Japanese Spurge forms dense, low mats of cover. An added bonus is the clusters of tiny white flowers in early summer. It's a good one for filling in dead space between trees or shrubs, and it should grow moderately quickly. If it starts to take over and you need to divide it, do this in autumn or spring.
For a pretty floral covering, creeping dogwood (cornus canadensis) makes a stunning feature. Showy white flowers appear in late spring and early summer, standing out against a collar of green leaves. In autumn, they have clusters of red berries. Slow growing, they prefer a partially shaded spot in fertile, well-drained, neutral to acid soil.
Another excellent evergreen foliage plant for areas without sun is Ajuga reptans. It has glossy, dark green leaves on upright stems, and short spikes of deep blue flowers in early summer.
Head over to our guide to the best shade loving plants for more top picks for spots that don't get much sun.
Ground cover plants for damp sites
There is a plant for every place, and that includes soggy ones. Mind Your Own Business (soleirolia soleirolii) hugs the ground, forming a spongy mat of tiny green leaves. It will grow in pavement crevices, or try lifting a patio slab to create an easily controlled mini expanse of green. This plant can be invasive once it has established, so it's best kept away from lawns.
Garden designers love Persicaria, a fast-growing perennial plant which forms a mat of green leaves. Its special attraction are the upright spires of pink flowers in late summer, which darken as they mature. Persicaria is perfect for mixed borders, and it will happily tolerate damp soil, preferring sun or partial shade.
If you've recently been finding out how to build a garden pond, then you might want to consider softening the edges of your new design with Creeping Jenny. It has bright green leaves, and cup shaped yellow flowers from June to August.
Ground cover plants for sunny spots
There are plenty of ground cover plants which thrive in the sun, including some floral showstoppers. For a mass of trailing, evergreen spangled with pink, purple or white flowers, Phlox subulata is a top choice. It won't top 15cm tall, and the spread (width) of each plant is around 50cm. Taller plants, such as tulips, can be threaded through the flowery carpet for a fantastic early summer show.
For a stunning sight in very early spring before the rest of the garden has woken up, chionodoxa, also known as 'glory of the snow' will present a thick layer of sapphire blue blooms with a white centre.
Plant the bulbs in a sunny spot in the autumn, and the low growing flowers will appear before the leaves are on the trees for a much-needed splash of colour. 'More is more' – so don't stint when it comes to the number of bulbs planted.
Find more advice on creating striking spring displays in our guide to planting bulbs.
Ground cover plants for sloping sites
Slopes can be problematic areas in a garden. Grass may grow there, but it can be awkward to mow it if the gradient is steep. Plants that need weeding may be difficult to access on a gradient, so establishing a swathe of low-maintenance planting might well be the best choice.
Choosing plants with widely spreading root systems, such as the ones included here, means that the ground will be protected from erosion, and the leaves will offer a rain barrier, to prevent soil from being washed away.
Geranium endressi lines a slope with flowers and foliage from spring to autumn. It has sugar pink flowers on softly mounded clumps of semi-evergreen leaves up to 45cm tall. Easy to grow, it will spread readily.
Suitable for all soils, a tough shrub which needs very little in the way of TLC is Gaultheria. Glossy, prickly green leaves, small spring flowers and colourful berries on the female plants create plenty of year-round interest.
If you have acid soil, you can't go wrong with a sturdy heather. Calluna vulgaris 'Gold Haze' will form a mat of yellowy green evergreen foliage, which sports small white flowers from late summer through to autumn.
Head over to our sloping garden ideas for more ways to maximise the use of your space.
How to grow a chamomile lawn using ground cover plants
A chamomile lawn has nothing to do with grass, it is grown from different varieties of a perennial herb. It stays green through dry summers, and releases a sweet, apple-like fragrance when crushed underfoot.
Perfect for small garden ideas where you don't have much room for a lawn. It needs a sunny site and fertile, slightly acid soil. Plug plants can be ordered from specialist sites such Camomile Lawns and planted in spring or early summer.
They take two weeks to establish and should not be trodden on for at least 12 weeks. The plants will spread sideways and eventually join together to create a mat of foliage. Some plants produce daisy-like flowers. No mowing and very little clipping is needed to keep it looking good.
What is the fastest growing ground cover plant?
Sick of staring at bare ground and want to cover it right now? Opt for a periwinkle. It's suitable for all sites and soils, and it will shoot out long tentacles of foliage studded with pretty purple flowers which appear reliably from spring through to the autumn.
How to make a feature with ground cover plants
Plant a low growing spreader around the base of a tree or shrub, either in the ground or in a container, and it will naturally highlight the larger plant, creating an eye-catching feature.
More advice: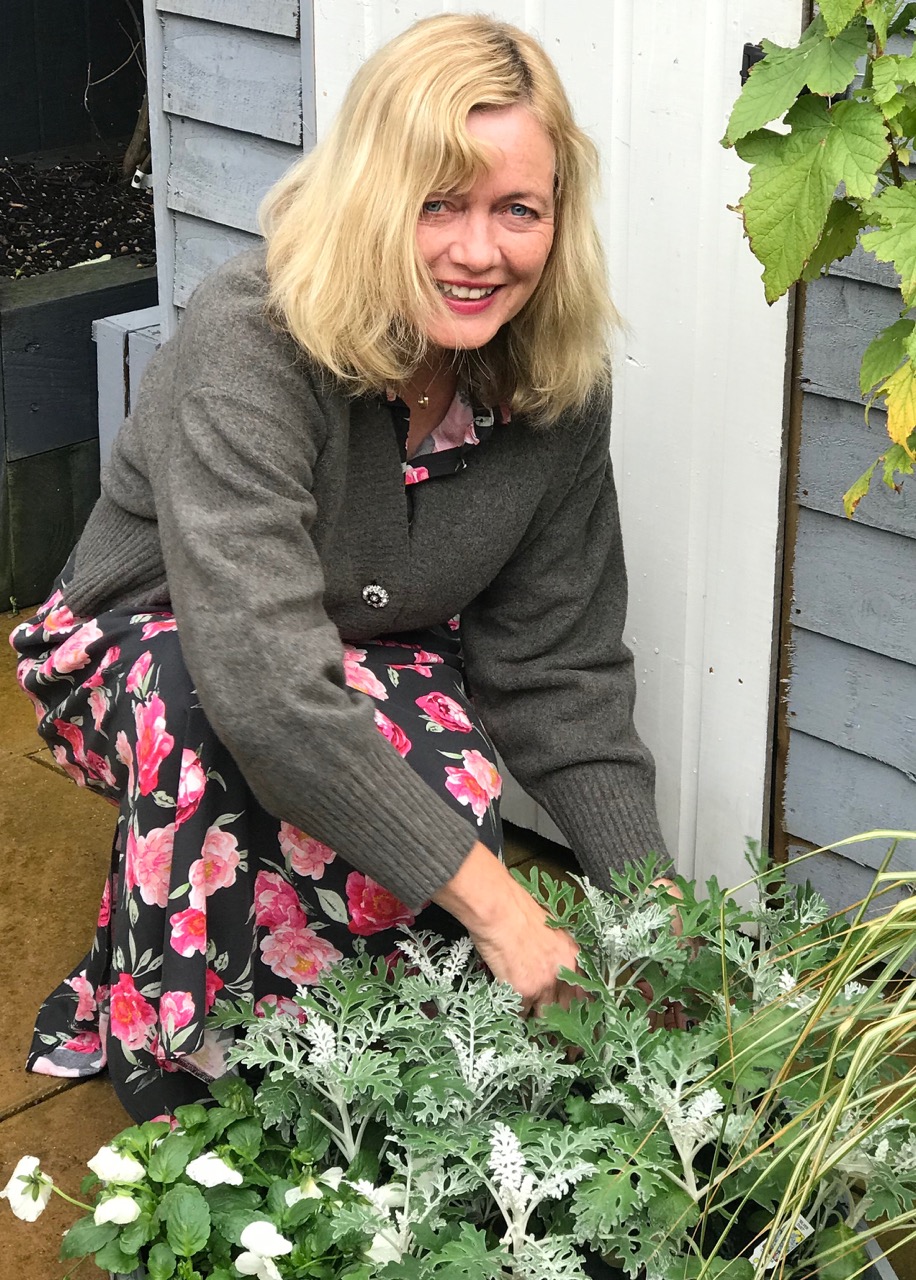 An experienced freelance journalist, editor and columnist writing for national magazines and websites, Fiona now specialises in gardens. She enjoys finding and writing about all kinds, from the tiniest town plots to impressively designed ones in grand country houses.