DIY Christmas decorations: try these easy foliage table decorations to make your home look extra festive
These stylish DIY Christmas decorations are an easy crafting project that will make a festive table setting look extra special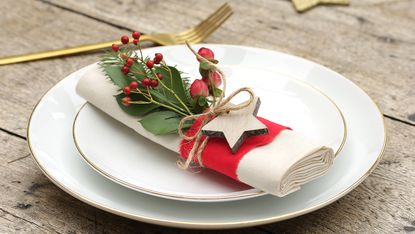 (Image credit: Future)
Take your Christmas decorations to the next level with our pretty table setting ideas. They're easy to make with garden foliage and you don't need any fancy equipment either. You'll enjoy doing them too, as Christmas is all about crafting and adding your own personal touch to how things look. We've come up with simple ideas for a place setting and a centrepiece featuring a pillar candle.
If your garden is well-stocked with evergreens you're halfway there. Hopefully the birds won't have stripped off all the berries just yet. So get out there and get snipping. You can adapt too and be creative. If you like the look of something you see that could work as an alternative to our ideas switch to that. Use existing decorations instead of buying new ones and when it comes to flowers choose whatever is available and adapt them accordingly.
Read on to find out how to make these homemade decorations and for more natural looking crafting suggestions don't miss our easy twig decorations feature.
FOLIAGE PLACE SETTING
Our first design will transform a place setting into something special. It uses a simple combination of natural foliage and berries, a wooden star decoration and twine. Add the name of a guest to the star for a personalised touch.
You will need:
Strip of red fabric or ribbon, measuring 5 x 15cm
Sprig of pine or spruce (from the Christmas tree will do)
Sprig of holly or other evergreen leaves
Real red berries (or faux berries if necessary)
Method:
1. Take a small piece of pine or spruce and layer over a few holly leaves or other evergreen foliage. Using florists' Oasis tape, wrap the stems together and trim so the arrangement measures about 12cm.
2. Add a cluster or two of berries to the bunch, either from your garden or use faux ones if you can't find any. Tape the berries to the foliage arrangement to secure.
3. Roll up the napkin and wrap the piece of red fabric round to create a band. Overlap or knot at the back to fasten, then slot the foliage posy inside the band.
4. Thread a piece of twine through the hole in the wooden star decoration. Wrap around the napkin and tie in a bow.
5. Repeat according to how many individual Christmas place settings you need. If you just want to make one, place the finished version in the centre of a stack of plates at the head of the table.
Want to add plants with berries to your garden ready for next year's crafting projects? Check out our feature on 5 of the best plants with winter berries for inspiration.
DECORATIVE CANDLE CENTREPIECE
Our second design is an eye-catching centrepiece made with fresh flowers and seasonal foliage that will give your dining table the wow factor over the festive season. It will look equally stunning if you choose white roses instead of red.
You will need:
Oasis foam ring - the design pictured measures measures 23cm in diameter
A mix of foliage such as spruce and pine to create the base
A mix of foliage such as eucalyptus, ivy or holly to fill in
Red roses
Sprigs of red berries
Method:
1. Prepare all flowers and foliage by stripping off any lower leaves and cutting the stems cleanly making a diagonal cut.
2. Fill a large bucket with water and place the Oasis ring on top, allowing the foam to soak up the water for a couple of minutes. Remove from the water and, using a knife, cut away the edge of the inner and outer ring.
3. Beginning with the spruce and pine sprigs, snip down to 10cm-length pieces and remove any leaves from the bottom 4cm. Push the pine and spruce into the foam, leaving gaps between each piece.
4. Working with small pieces of leafy foliage, like the eucalyptus or ivy, fill the gaps in between the pine and spruce. Vary the size of the leaves to add some interest.
5. Cut the spray roses to a similar length and push single stems into the foam evenly around the ring.
6. Arrange a mixture of berries around the roses.
7. Thread some florists' wire through the hanging loops of the gold baubles and twist to secure. Position the baubles in between each rose, pushing the wires into the foam to secure them.
8. Place a large pillar candle in the centre of the arrangement ready to be lit when needed (never leave it unattended once it's lit).
9. Keep the Oasis foam topped up with water to keep the arrangement looking fresher for longer. Replace the roses and berries if they start to look jaded.
Head over to our feature on 10 evergreens that are easy to grow in any garden if you want to ensure you'll always have plenty of garden foliage to use in your winter crafting projects.
Read more: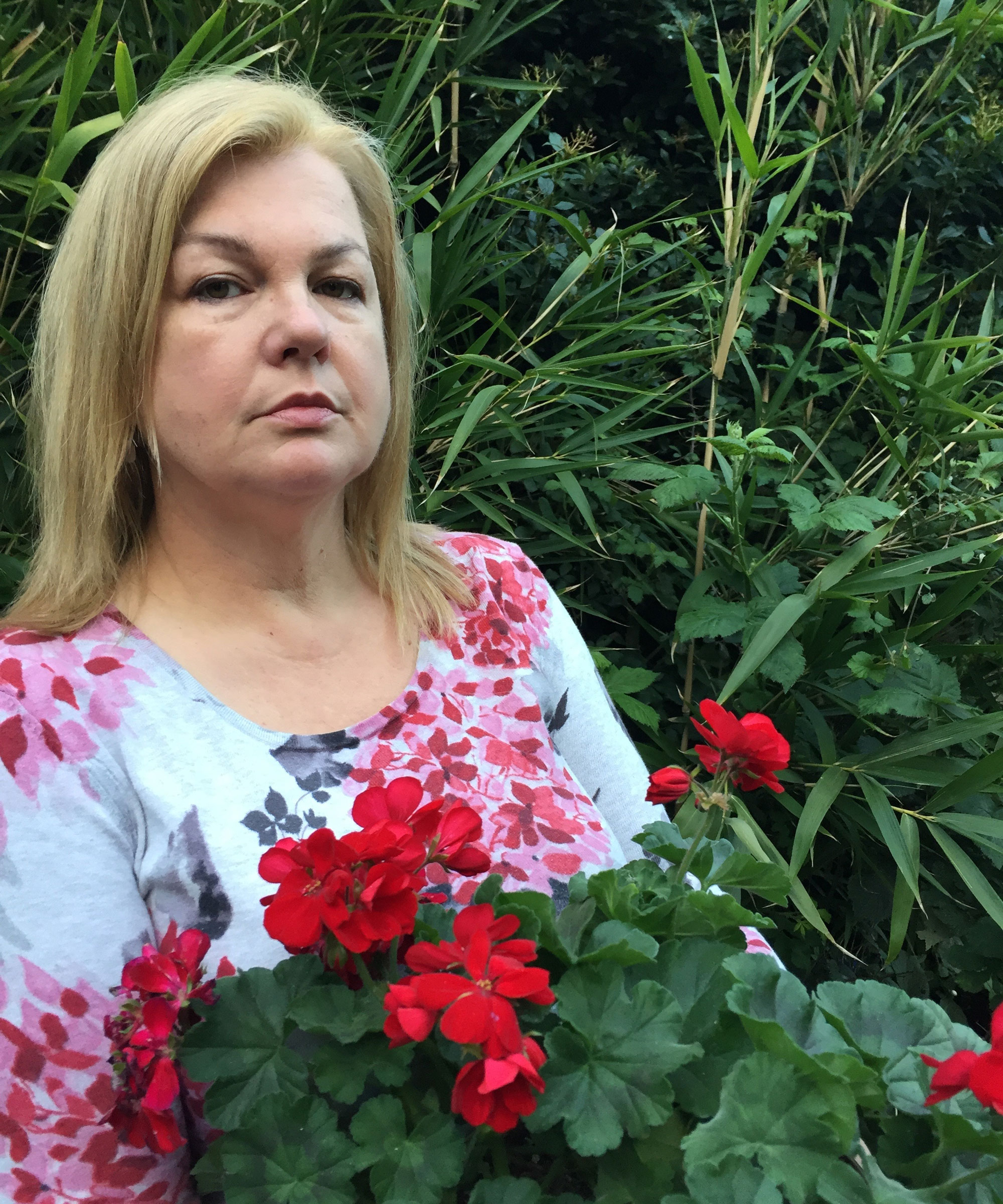 Lifestyle journalist Sarah Wilson has been writing about gardens since 2015. She's written for Gardeningetc.com, Livingetc, Homes & Gardens, Easy Gardens and Modern Gardens magazines. Having studied introductory garden and landscape design, she is currently putting the skills learned to good use in her own space where the dream is establishing a cutting garden.