Grilled Brussels sprouts recipe: try these delicious bacon and sprout skewers this Christmas
This grilled Brussels sprouts recipe is a tasty BBQ dish that makes the most of these festive ingredients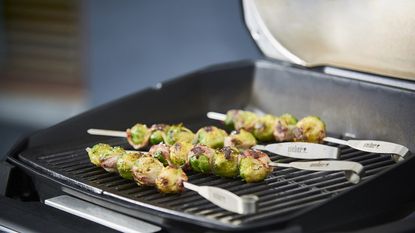 (Image credit: Weber)
This grilled Brussels sprouts recipe transforms sprouts into a much more tempting option than the boiled variety. First they're coated in a garlic marinade then threaded onto skewers with bacon, before the heat and smoke work their magic. Once grilled on the best barbecue, this tasty combo takes centre stage rather than being the support act.
It takes no time to prep them either. You can hang the skewers into the cooking grate or place them directly on the grill. Rotate the skewers so that they're facing the other way at approximately the half way point. Cooking time may need to be reduced by a few minutes, so make sure you keep an eye on them. The recipe serves four people.
Keep reading to find out how to make these seasonal skewers, then head over to our winter grilling tips for more advice on cooking outdoors this season.
With thanks to Weber for sharing this recipe with us
BACON AND BRUSSELS SPROUT SKEWERS
Ingredients:
1 kg Brussels sprouts
1 tbsp vegetable oil
1 tsp garlic powder
freshly ground salt and black pepper, to taste
200g bacon
Method
1. Bring a large pot filled with water to a boil on the side burner of your grill or on a stove.
2. Clean the Brussel sprouts, trimming off the tip of the stem and removing any tatty leaves. Cook the sprouts in the boiling water for 3-5 minutes, then rinse them in cold water and pat dry. Our top tip? Adding 1 tsp of baking powder to the boiling water to help to keep your Brussels sprouts looking fresh and green.
3. In a large bowl, combine the oil, garlic powder, salt and pepper and mix together. Add the sprouts to the mixture and stir, so they're completely covered. Let them marinate for about 10 minutes.
4. Add the sprouts and one piece of bacon to each skewer, weaving the bacon between the sprouts. The bacon should be in a continuous wave starting at the top of the skewer and moving between the sprouts.
5. Meanwhile prepare the barbecue for direct heat, to approximately 180°C.
6. Place the skewers on a grilling rack and cook for 10-15 minutes, turning them once.
Want to learn how to grow Brussels sprouts ready for next year's Christmas dinner? Our step-by-step guide has all the advice you need.
The best BBQs
Need something to cook this delicious recipe on? Check out our top BBQs at their best prices below. Whether you prefer gas or charcoal, there's one to suit.
Our best-rated BBQs at their best prices:
Our best-rated gas BBQs at their best prices:
Cheap charcoal BBQs:
Read more: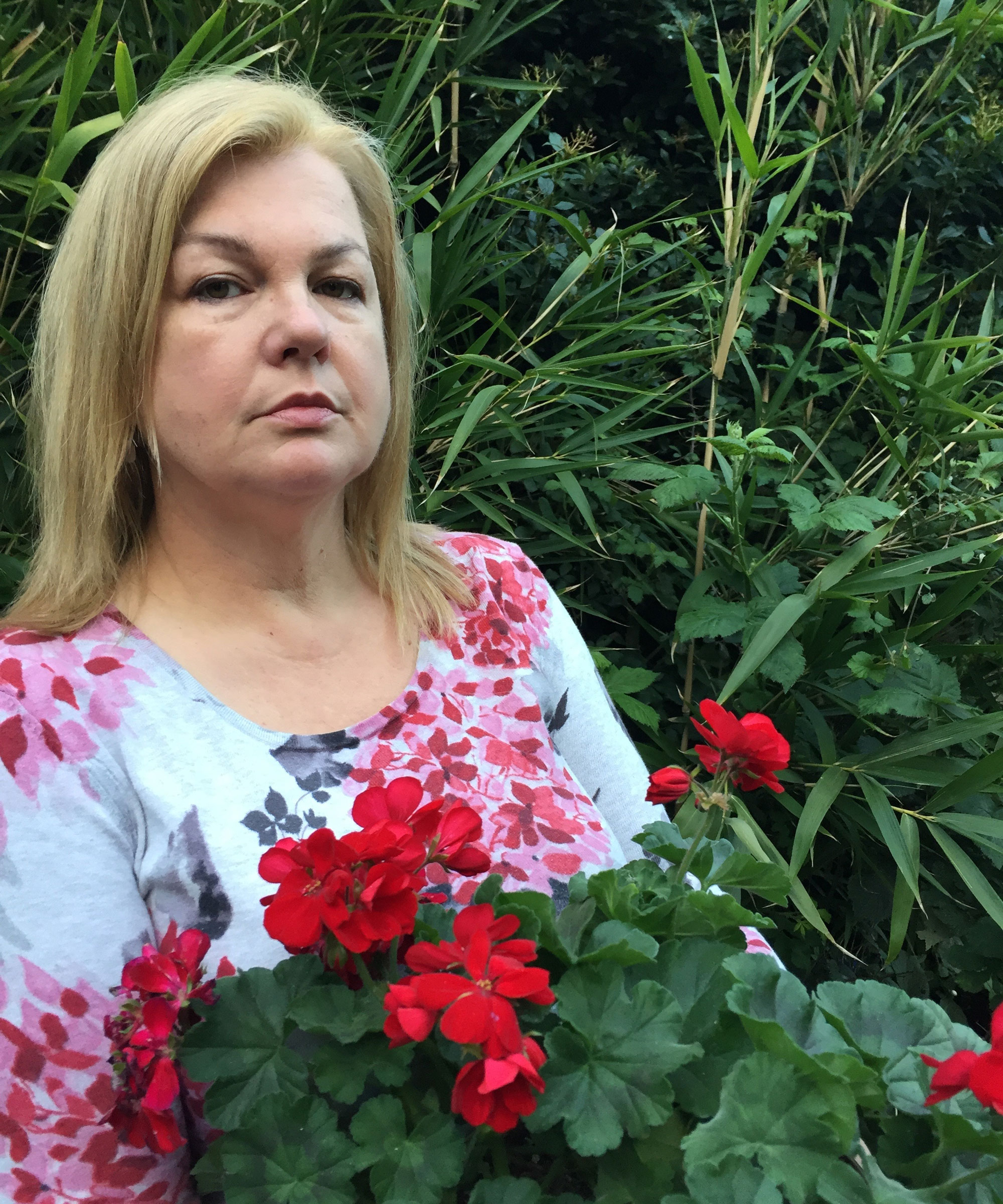 Lifestyle journalist Sarah Wilson has been writing about gardens since 2015. She's written for Gardeningetc.com, Livingetc, Homes & Gardens, Easy Gardens and Modern Gardens magazines. Having studied introductory garden and landscape design, she is currently putting the skills learned to good use in her own space where the dream is establishing a cutting garden.