The no dig gardening method: your complete guide to getting started
Want to learn about no dig gardening? Find out what it is and why it's good for plants, the planet and your back in our expert guide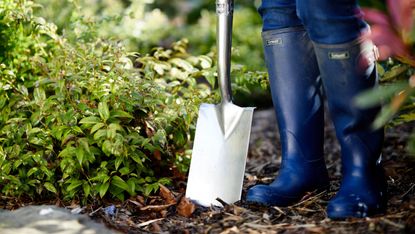 (Image credit: Alamy)
Heard about the no dig gardening method but not sure what is is and how it works? We're here to help with all the details you need in our easy guide, so you can understand the benefits and work out how to use this approach in your own outdoor space.
In basic terms, a no dig garden is an approach to growing which feeds your soil, helps control weeds and saves you from straining your back – and you can adopt no dig methods no matter how big or small your garden, whether you're growing flowers, shrubs or vegetables. Far from being a new-fangled type of gardening, no dig is an approach to cultivation that works in line with nature's systems and is as ancient as civilisation itself.
Not only is no dig gardening great for your plants, it's also good for the environment as it prevents the unnecessary release of carbon by keeping it in the soil, prevents soil erosion and reduces water consumption as it's so moisture retentive. So do it for your plants, do it for your back and most wonderful of all, do it for the planet!
Keep reading for our top tips, then head over to our complete guide to raised beds for even more expert tips.
What is the no dig gardening method?
Garden soil needs regular feeding with organic matter (e.g compost or well-rotted manure) to replace the nutrients and minerals used up by plants as they grow. Traditional methods would have you 'incorporate' the compost by digging it in but the no dig approach has you simply lay it on top.
By mulching your beds with a thick layer of organic matter, this method mimics the natural processes that happen every day where leaves and plant matter fall to the ground, begin to decompose and are incorporated into the soil below by the creatures that live within it. You can find out more about mulching in our in-depth guide.
How does no dig gardening work?
By abandoning the traditional approach of digging in compost, the layers of soil remain undisturbed (which it categorically prefers!) and the hard work of incorporating and processing the organic matter lain on top is left to the experts – the earthworms, fungi and bacteria. Digging disturbs the soil while destroying its structure, disrupting the different layers and agitating the soil life that lives in each one as well as drying out the soil and bringing dormant weed seeds to the surface where they can germinate more readily.
Not only is no dig far easier on your body, it brings myriad benefits, including better weed control, improved water retention and overall healthier soil, which means healthier plant growth too.
How to use the no dig method in your own garden
You can start using a no dig method in your garden straight away by resisting the urge to dig in your compost! All you need is to spread your organic matter on your existing beds, once a year.
Mulching with organic matter can be done at any time of the year but if possible aim for autumn when the soil is still warm and moist but before the ground freezes, giving the soil life plenty of time to get to work before the growing season starts again the following spring.
Creating new no dig beds
To create a new no dig bed on bare soil, first clear the ground of weeds before putting down a layer of cardboard. This should stop the sunlight from reaching any waiting weed seeds and prevent them from growing if they germinate. The aim is for the cardboard to break down eventually and I've found that wetting it through helps the process along and means that there's fewer spaces for slugs to hide out.
Next, cover the cardboard with a thick layer – around 15 cm – of organic matter. It might seem like a lot but it's absolutely worth it and if you happen to be creating new beds in late winter or early spring, I've had no trouble planting seedlings out after a month or so of allowing a new bed to settle.
Maintaining your no dig gardening beds
To keep your beds topped up, mulch with a fresh layer of organic matter every year. It needn't be as thick as when creating them at first, between 3-5cm should do it.
Any weeds that appear should be removed by hand or using a hoe when they're still emerging and small. Year on year, the numbers will dwindle although it is impossible to be weed free entirely as seeds blow in from outside or sneak in by hiding in the compost.
The challenges of a no dig garden
While it's a great approach for managing annual weeds, perennial weeds can pose more of a challenge. If you're creating a new bed on very weedy ground that contains bindweed, couch grass or ground elder it makes sense to mulch with compost and then cover with polythene for a minimum of six months to exhaust and kill off the roots of these perennial weeds. Brambles and docks are tougher to manage and are best dug out before mulching.
As time goes by, managing the perennial weeds that pop up will become easier and easier as the soil texture improves. On the odd occasion when you have to use a trowel to remove them, you should be able to without disrupting the soil too much.
If you're fortunate enough to have a large garden and you know how to compost, you're already on the right track. But chances are your home compost heap might not produce enough matter to mulch all your beds. So if don't have access to a friendly farmer's well-rotted manure pile then you'll have to buy your compost in. Buying compost by the 40L bag can result in a lot of plastic waste so I order mine from a compost supplier who delivers it by the dumpy bag. The best thing, however, is to simply give to no dig garden method a go and see how you get on.
More gardening advice: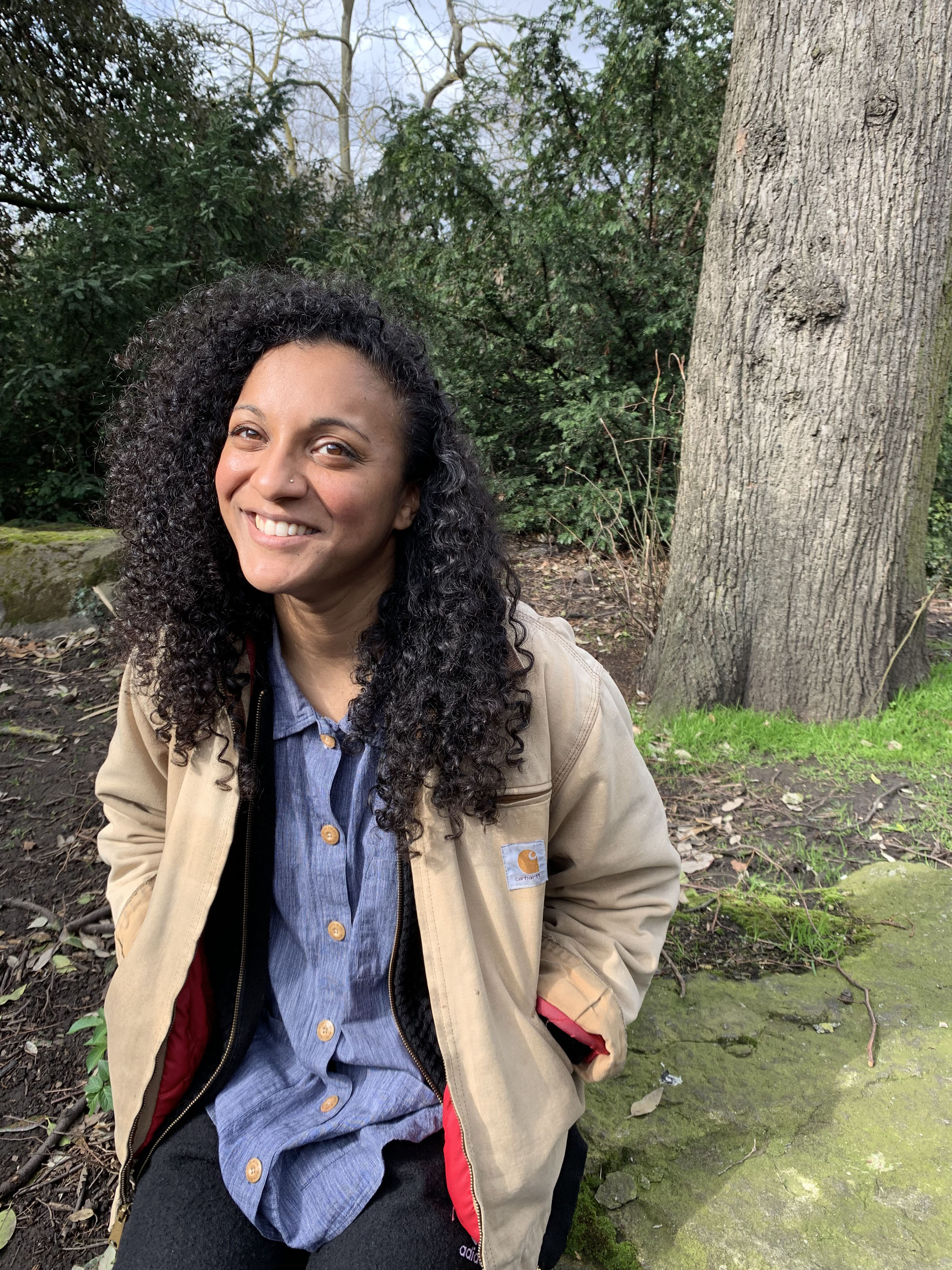 Claire is an organic food grower and writer based in East Sussex. She's grown edible plants in a variety of roles from growing organic vegetables for the Ottolenghi restaurant, Rovi to delivering growing workshops throughout London to audiences including primary schools, community centres and corporate clients. Her first book, How To Grow Your Dinner Without Leaving The House, is out now.