10 winter plants with frosted foliage: turn your garden into a winter wonderland
These stunning winter plants have frosted foliage, silver stems and snow white flowers to give your garden a magical touch during the colder months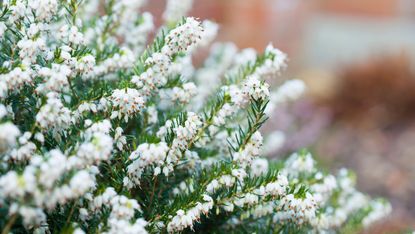 (Image credit: Alamy)
Create a winter wonderland with winter plants that look like they're dusted with sparkly hoar frosts, ice crystals and powdered snow on their leaves, flowers and seed heads. This will make your garden look magical in winter by adding a lovely luminous touch. It's so easy to do too. You can bring out the Narnia in your own garden by choosing plants that already look like they're tipped with frost or powdered with snow. Just in case the weather turns out to be more a case of wet and warm than polar chill this year.
Create the effect of pretty twinklings of snow and ice with white and silver plants that add a glacial touch. Plant them around the garden or in groups, and once they're large enough, they'll also supply fresh material to cut for festive decorations and winter posies.
To make it easy we've chosen 10 of the best plants that will add a touch of frosty magic to your garden, so keep reading to find your top pick. Want a bolder burst of colour for the winter months? You'll find lots of inspiration in our best plants for winter colour feature.
1. Salix irrorata
The wand-like stems of the sandbar willow (also known as blue willow) look like icicles and are dusted with a frosting of silvery-white 'bloom' in winter that adds a luminous touch to the garden. In early spring there are silvery-grey catkins to look forward to as well.
2. Juniperus squamata 'Blue Star'
A low, spreading conifer with a mass of prettily shaped aromatic narrow, silver-blue leaves that could be mistaken for the spiky needles of hoar frost. The low sculptural outline is ideal for adding definition and texture to the front of a sunny, well-drained border. Head over to our guide to garden borders for expert tips on planning your planting scheme.
3. Pittosporum tenuifolium 'Irene Paterson'
With attractive variegated foliage that's marbled with white, this evergreen pittosporum looks like it's been dusted with a fresh fall of snow. The new leaves are creamy white when they open, and will brighten a dull corner. It's also great for snipping bits off to use in flower arrangements.
4. Camellia 'Cornish Snow'
Like their name says, in midwinter the effect of these small, fragrant, single blooms opening against a backdrop of dark glossy green foliage makes the plant look snow-capped. If you're keen on learning how to grow camellias, you'll need to provide this particular evergreen with a sheltered spot to get the most from it, but it will then reward you with masses of blooms.
5. Viburnum tinus 'Eve Price'
In winter, when the flattened clusters of starry white flowers open from their carmine buds, this medium-sized fragrant evergreen viburnum looks as though it has been sprinkled with a fresh flurry of powdery snow. The clusters of flowers will magically light up your garden in the gloom.
6. Gaultheria mucronata 'Wintertime'
A small evergreen of Chilean origin, the white flowers develop into a profusion of plump white berries that look like clusters of milky pearls. An excellent choice for winter colour, plant these lustrous berries in a container by your front door to enjoy them up close. Check out our 5 of the best plants with winter berries for more berry-bearing plant suggestions.
7. Jacobaea maritima 'Silver Dust'
A useful plant for winter containers with the silvery almost-white, softly felted, filigree foliage acting as an elegant foil to winter pansies. Also known as silver ragwort, as well as being grown for its striking lacy foliage this bushy perennial produces clusters of daisy-like flowers. You'll find more ideas for the best plants for winter pots in our guide.
8. Calocephalus brownii
This shrub looks as though the chilly fingers of Jack Frost have frozen its reflective, silvery stems and finely etched leaves. Also known as silver bush and cushion bush, this snowy looking shrub needs well-drained soil and a sheltered spot if it's going to thrive.
9. Erica x darleyensis f. albiflora 'White Perfection'
You can't beat heather plants for long-lasting winter colour, both in the garden and in a container. This variety of tall winter-flowering heather looks just like it's been weighed down with a dusting of snow. The buds open to a mass of pure white flowers that lift the spirits on a gloomy day.
10. Ilex aquifolium 'Silver Queen'
The leaves of this holly have frilly edges tipped with creamy white that adds a lovely frosty feel that's a million miles away from the standard green version associated with Christmas. It's multi-purpose too as you can clip it into a smart topiary shape or snip a few stems to bring indoors for seasonal arrangments with an edge.
Read more: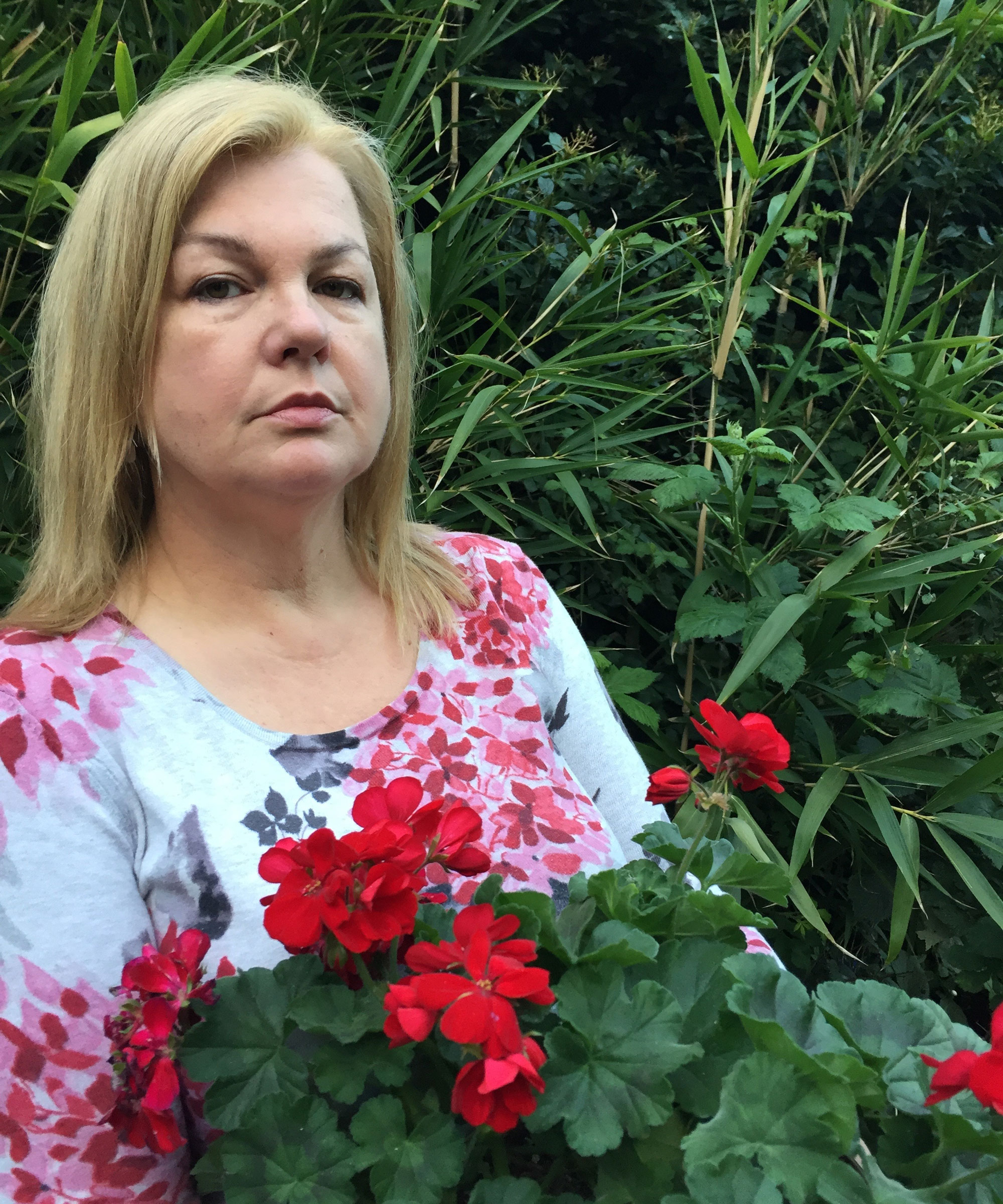 Lifestyle journalist Sarah Wilson has been writing about gardens since 2015. She's written for Gardeningetc.com, Livingetc, Homes & Gardens, Easy Gardens and Modern Gardens magazines. Having studied introductory garden and landscape design, she is currently putting the skills learned to good use in her own space where the dream is establishing a cutting garden.