Cheap hot tubs: the best UK and US hot tub sales for February 2021
These are the best cheap hot tubs to score a bargain this month – in the UK and the US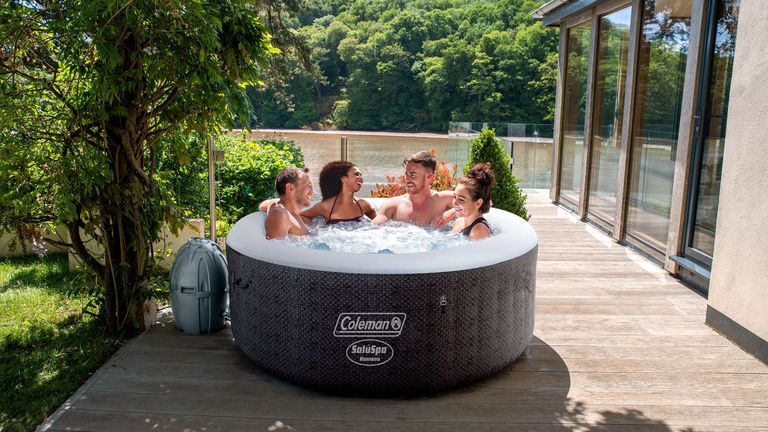 (Image credit: Coleman)
By Beth Murton
Looking to spend your money on a cheap hot tub? Whether from Lay-Z-Spa, Intex, Bestway or elsewhere, we can help you find a bargain. Because right now, in the midst of lockdown, our gardens are keeping us sane – and what sounds better than a Friday night spent in a hot tub? Your hot tub, that is. The kids will love it, too. And come summer you can turn the temperature down and the bubbles up. Year-round fun!
So, we've done a little shopping and believe it or not, buying one of the best hot tubs doesn't have to be a bank-breaking purchase – the proof is below. Hot tubs are as cheap as £330 right now – $368.85 if you are in the US. What are you waiting for?
Don't miss our garden deals page for all the hottest buys for your outside space right now. 
Click to shop cheap hot tubs in the UK and US:
Want to browse cheap hot tub deals for yourself? Check the quick links to the sale sites below, both US and UK, or scroll on to see our top picks.
Hot tub deals UK:
Hot tub deals US:
UK Hot tub deals
By price: Low to high
US Hot tub deals
By price: Low to high
Cheap hot tubs
Hot tubs have been selling out fast this year, so if you can't wait until your favourite comes in stock, see these great offers that are available today. 
Offers on our top-rated hot tubs:
More garden deals: