16 best garden benches: wooden, metal, and rattan – here are our top picks for your outside space
The best garden benches for your courtyard, patio, or lawn; from classic wooden garden benches to decorative metal bench seats and colourful, contemporary designs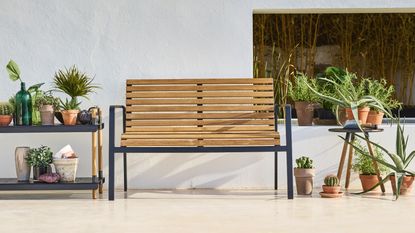 (Image credit: Cane-Line)
On the hunt for one of the best garden benches for your outside space? Whatever the size of your patio or lawn, an outdoor bench is a year-round essential that will encourage you to get outside and enjoy the garden.
The best outdoor benches are multifunctional, doubling up as useful outside seating while creating a decorative focal point to draw your eye down the garden. And some go even further, offering super useful hidden storage spaces to stash the practical – yet not so picturesque – garden essentials.
Not sure which material to opt for? We've broken down the pros and cons of the most common options you'll need to decide between at the end of this guide – whether you're considering hard-wearing (yet expensive) teak wood, affordable (but less durable) softwood, powder-coated steel, or moisture-resistant aluminium, plus everything in between.
Whether you're looking for a classic wooden garden bench, a decorative metal loveseat, or contemporary outdoor bench seating for the patio, terrace, or balcony, you'll find the Gardeningetc team's pick of the best of the bunch in terms of style, affordability, and durability included on this page.
Want more great outdoor buys? Don't miss our guide to this year's best garden furniture.
---
Best garden benches
Why you can trust Gardeningetc Our expert reviewers spend hours testing and comparing products and services so you can choose the best for you. Find out more about how we test.
1. Garden Trading Chastleton Bench
Size: H90 x W160 x D67cm | Seats: 3 | Material: teak wood
This contemporary wooden garden bench may be an investment, but crafted from reclaimed teak, the solid hardwood bench is designed to last a lifetime, with the dense grain and natural oils present in slow-growing teak offering long-lasting protection from the elements. Wide enough to seat three comfortably, the geometric backrest design gives this garden classic a modern edge, making it the perfect addition to any contemporary outdoor space.
---
2. Garden Trading Richmond Bench
Size: H81 x W150 x D63cm | Seats: 3 | Material: powder-coated steel
Classic yet contemporary, Garden Trading's Richmond bench is inspired by the iconic metal benches of London's parks and green spaces. This matt-finish steel bench is available in carbon black or foliage green, which, combined with the minimal slatted framework, means the timeless design blends effortlessly into any garden scheme, from a modern courtyard or country cottage garden to a contemporary urban space.

---
3. Barlow Tyrie 3-Seat Eucalyptus Wood Garden Bench
Size: H90 x W147 x D62cm | Seats: 3 | Material: eucalyptus wood
Designed by Barlow Tyrie, the company responsible for the iconic 'London Bench' that's now a familiar sight in most public parks, this classic shape makes for the quintessential wooden garden bench. You'll find a teak version of this bench further down our list, but this solid eucalyptus wood option has the benefit of coming in at a much more affordable price point, although it will need a little more maintenance with a regular top-up of wood preservative to increase its durability. We like the simple and sturdy design which will work perfectly in any style of garden.
---
4. Argos Home Nordic Spring 2 Seater Garden Bench
Size: H79 x W125.5 x D68cm | Seats: 2 | Material: PE-rattan & metal
This compact and contemporary PE-rattan bench seat is a good affordable choice for a modern garden, and if space is at a premium you can stack one on top of the other when they're not in use. The Acapulco-style design adds a sculptural quality to the patio, whilst the grey colourway is perfect for injecting some simple Scandi style.
---
5. BrackenStyle Lutyens 3 Seater Teak Bench
Size: H105 x W165 x D60cm | Seats: 3 | Material: teak wood
The Lutyens bench is the creation of Sir Edwin Lutyens, a British architect who designed many English country houses in the early 1900s and regularly worked with garden designer and horticulturalist Gertrude Jekyll. The Lutyens bench, also sometimes known as a Sissinghurst bench or Marlborough bench, is a look now emulated by a variety of manufacturers. This teak option offers a spacious three-seater frame, along with the distinctive rolled arms and high scalloped backrest.
---
6. HAY Palissade Garden Bench
Size: H80 x W128 x D70cm | Seats: 2 | Material: powder-coated steel
Designed by French brothers Ronan and Erwan Bouroullec for Danish brand Hay, this bench is a contemporary classic. Available in powder-coated olive green or black, or a galvanised steel option, its timeless minimalist curves add a sculptural quality in the garden, with the 'see-through' design making a small urban garden feel more spacious, and its ribbon-like lines offsetting statement planting. Fourteen coordinating pieces of outdoor furniture also make for easy mixing and matching to enable you to build a set tailored to your individual space.
---
7. Cane-Line Parc Bench
Size: H84 x W128 x D66cm | Seats: 2 | Material: aluminium & teak
Danish brand Cane-Line has over 30 years of experience in designing and manufacturing functional and comfortable furniture, and its outdoor furniture is reknowned for its quality, as well as its timeless Nordic style. This two-seater bench is an investment, but combining rust-resistant aluminium with hardwearing and durable teak, its made for withstanding some tough weathering, and will be an investment that pays off over time.
---
8. Charles Bentley 2 Seater Folding Metal Bistro Bench
Size: H82 x W82 x D45cm | Seats: 1-2 | Material: powder-coated steel
If you have a petite patio or bijou balcony, that doesn't mean you can't still get in on the bench action, especially if you opt for a space-saving foldable design that packs away easily when not in use. And this small Charles Bentley number does just that, with the powder-coated steel design offering (just) enough space for two with a slatted seat that makes for quick draining and drying after a downpour.
---
9. Dakota Fields Wooden Storage Bench
Size: H85 x W115 x D61.5cm | Seats: 2 | Material: soft wood
If you have a smaller garden then this compact multifunctional bench will work hard to earn its keep, offering seating for two, plus hidden storage for plant pots and tools in the built-in storage box under the seat. The affordable price tag is also a winner, although the bench is crafted from fir wood which, despite being fairly durable for a softwood, is unlikely to have the longevity of a teak, eucalyptus, or acacia hardwood alternative, and it doesn't feel quite as robust. Keeping it topped up with a wood preservative will lengthen its lifespan considerably though.
---
10. Argos Home Ross Rattan Effect Garden Bench
Size: H80.5 x W120 x D65cm | Seats: 2 | Material: PE-rattan & metal
This bamboo-effect PE-rattan garden bench is big on Scandinavian style, with the rounded frame and cocoon-shaped seat topped with a coordinating bench cushion for comfort. The smart black lines will lend a sculptural quality to any space, whether you're adding seating to a paved terrace, a gravel courtyard, or to your decking.
---
11. Barlow Tyrie 3-Seat Teak Wood Garden Bench
Size: H90 x W161 x D64cm | Seats: 3 | Material: teak wood
The teak version of the much-loved Barlow Tyrie garden bench might be over twice the price of the eucalyptus wood alternative, but in terms of longevity that investment is likely to pay off, with hardwearing teak timber one of the most weather-resistant hardwoods available. Keep topped up with a teak oil to preserve the honeyed colour, or allow the bench to gradually weather to a beautiful silver-grey patina over time.
---
12. MADE Yuri Garden Bench
Size: H94 x W156 x D70cm | Seats: 3 | Material: PE-rattan & steel
This statement design will bring the wow-factor to any outdoor space, with the two-tone PE-rattan weave designed to add a touch of the exotic, whether in the peacock-hued green and red colourway or the colour-blocked teal and black alternative. Pair with the equally eye-catching Yuri lounge chairs, dining chairs, or coffee table to complete the look.
---
13. Sol 27 Wooden Outdoor Bench
Size: H89 x W114.5 x D62.5cm | Seats: 2 | Material: Acacia wood
A wooden garden bench with a difference, the chevron-patterned style brings some decorative detail to its otherwise practical form. The acacia wood design features shaped seats designed to make sitting a more comfortable experience, and although there is only space for two on this bench seat, the collection includes a wide range of additional furniture to create a more extensive coordinated seating group.
---
14. Amazonas Siena Duo Garden Bench
Size: H94 x W171.5 x D67cm | Seats: 2 | Material: FSC-certified spruce
Want a garden bench that offers a little more than your average design? This curved two-seater option with padded cushioning offers a cocooning place to curl up with a book or share evening drinks in comfort. Made with FSC-certified spruce, the frame can remain outdoors all year round and there are different colour options of removable cushions to choose from.
---
15. Keter Eden Bench Outdoor Storage Box
Size: H80.5 x W132.5 x D75cm | Seats: 2 | Material: plastic
Another great option for adding some extra or hidden storage to a smaller garden, this plastic outdoor storage bench offers seating for two, plus space for plant pots and tools in the built-in storage box under the seat. It comes in three colourways – grey, dark brown, and beige – and offers a 265 litre storage capacity, plus this design is lockable for added security and peace of mind.
---
16. Habitat Indu Metal Bench
Size: H85 x W125 x D57cm | Seats: 2 | Material: powder-coated metal
Simple and minimalist, this powder-coated black metal bench from Habitat will work well in either a contemporary outdoor setting or to complement any number of other garden styles. The open slat design means the bench drains and dries quickly after a downpour, and the 'see-through' style works particularly well in a smaller garden or patio area, as it won't feel too bulky or overwhelming.

---
Garden benches: buying advice
Hardwearing, attractive and practical – the best garden benches should ideally be all three. But what makes for a durable garden bench? One that's sturdy enough to weather everything the British weather throws at it without too much maintenance? We've broken down the pros and cons of some of the most popular materials for outdoor furniture below.
Wooden garden benches
A wooden garden bench is perhaps the quintessential look, and depending on the style of wooden bench you go for, the material will suit either a country cottage garden – look for a more traditional-shaped bench seat – or a contemporary courtyard space – angular lines and simple forms will work well here.
Because it's an organic material, wood blends seamlessly into any number of outdoor settings, but its popularity isn't just down to aesthetics.
Wood's thermal properties mean it doesn't get too hot in the sun or too cold in the winter which makes for comfortable year-round outdoor seating. And, if you opt for hardwood, the tight grain and naturally occurring oils will repel water, frost, and wind, making hardwood garden furniture a highly durable option – with a little upkeep. The downside is that the surface will absorb water, meaning you'll have to wait a while for this option to dry out after a downpour (or add a waterproof outdoor cushion).
You'll find plenty more detail in our 'Is outdoor furniture weatherproof?' article, but as a quick overview, the hardwoods you'll want to look out for are:
Teak – long prized for its strength and durability outdoors, as well as its tendency to weather to a beautiful silver/grey patina over time if left untreated, this slow-growing wood has an incredibly dense grain and high natural oil content which prevents moisture from penetrating the timber. However, that slow-growing habit and its toughness to craft mean it's one of the most expensive outdoor furniture woods to invest in. As demand outstrips supply, it's also in danger of being harvested unsustainably. Reclaimed teak wood can be a cost-effective and eco-friendly solution, or make sure to look for FSC-certification which should ensure the tree has been felled within a managed forest and will not have contributed to damaging deforestation.
Acacia and eucalyptus – far faster growing than teak – and therefore much more affordable – these woods are fast becoming some of the most popular choices for outdoor furniture. The wood grain is slightly less dense than teak, but with some maintenance, they still hold up well outdoors, with their quicker growing habit allowing them to be grown and managed to yield greater quantities of wood more sustainably – although again, it's always important to look for FSC accreditation.
Unspecified wood – if a wooden garden bench doesn't specify the type of timber it's made from, then the likelihood is that it's a softwood that won't be particularly durable outdoors. Of course, it might be an oversight on the behalf of the retailer, so don't be afraid to ask for more information, but, if a wooden garden bench is both a really good price and a nameless 'wood' build, you may be replacing it sooner rather than later, which needs to be factored into whether it really ends up being good value.
A little low-maintenance upkeep with a coat of wood preservative each year should ensure these hardwoods retain plenty of weather resistance, plus you can read our top tips for keeping your wooden garden bench in good condition in our guide to how to clean wooden garden furniture.
Metal garden benches
A metal garden bench provides low-maintenance seating for your patio furniture, without requiring the regular upkeep a wooden garden bench may demand.
A decorative metal bench with scrolled arms and intricate detailing is perfect for a country garden or more formal look, whilst the simple silhouette of a striking modern garden bench will lend a sculptural quality to an urban setting, or contrast well with statement planting.
A metal outdoor bench also has the bonus of being quick to dry – or wipe down – after a downpour, although metal can become very hot in the sun, or cold in cold weather. Powder-coating can reduce the scorch-factor on a hot summer's day, but outdoor cushions will likely still be a must for the most comfortable seating.
Metals are also tough, and often relatively affordable, depending on which type you opt for. The three main varieties you'll most likely come across in garden bench manufacture are steel, iron, and aluminium.
Although none of these absorb water, when exposed to moisture the surface of most metals will oxidise, which is what creates unsightly and ultimately corrosive rust. Manufacturers deal with this problem in slightly different ways for each material.
Steel and iron – generally the cheapest options, steel in particular is highly corrosive when exposed to moisture, so protection comes by way of powder-coating the metal with a thin yet tough layer of paint. This acts as a barrier to moisture and protects the metal underneath from exposure to the elements. However, if chipping does occur then it's important to repaint any damaged areas quickly to prevent water from getting in. Joints and fixings can also be a weak point, as it's hard to fully powder-coat places where screws may damage the painted surface. Bubbling paint and tell-tale orange streaks are usually the first signs that oxidisation has begun.
Aluminium – in contrast, this metal forms its own thin layer of oxidised material which acts to create a barrier to any further oxidisation, meaning it will stand up better to life outside in the elements. In this case, powder-coating is purely for aesthetics, so you don't need to worry about moisture penetrating into joints and rust forming. It's also lightweight so easy to move around the garden (although may need storing on especially windy days). Aluminium garden furniture is usually more expensive than steel or iron, but if you're looking for outdoor furniture that will remain strong, durable and have good longevity when left outside in the elements, it's likely to provide the better long-term value.
Rattan garden benches
Perhaps a less obvious choice, synthetic rattan or polyrattan garden benches have gained in popularity in recent years thanks to contemporary and colourful designs, and their relative affordability.
What we now generally consider as rattan garden furniture is actually a plastic polymer – commonly dubbed PE-rattan or polyrattan – which is a man-made synthetic plastic designed to imitate the look of natural rattan.
Polyrattan is far more durable outdoors than natural rattan, being low-maintenance, waterproof and frost-resistant, although, as a plastic, it's not very environmentally-friendly – unless you can find an option that utilises recycled plastic fibres.
In terms of durability, it's the frame you will want to pay attention to with a rattan garden bench, as most designs are woven around a metal base that can differ greatly in quality.
A cheaper steel frame that's uncoated will soon rust under exposure to the elements, whereas powder-coated steel has an additional barrier to protect it, and a rust-resistant aluminium frame is likely to weather extremely well outdoors.
You'll generally see the differences in the frame's base metal reflected in the price, with longer-lasting aluminium frames the more expensive. So if you're looking for the most durable outdoor furniture, it's important not to just be swayed by price; make sure to read the small print and find out exactly what your rattan garden furniture is made of before you buy.
---
How we chose the best garden benches
To round up the best garden benches for this list we sat down on the job to try out some of the most popular designs, grilled the Gardeningetc team for their expert knowledge on the best outdoor materials, asked friends and family for their top-rated products, and took into account third party reviews on retailer websites. Click here to find out more about how we review products on Gardeningetc.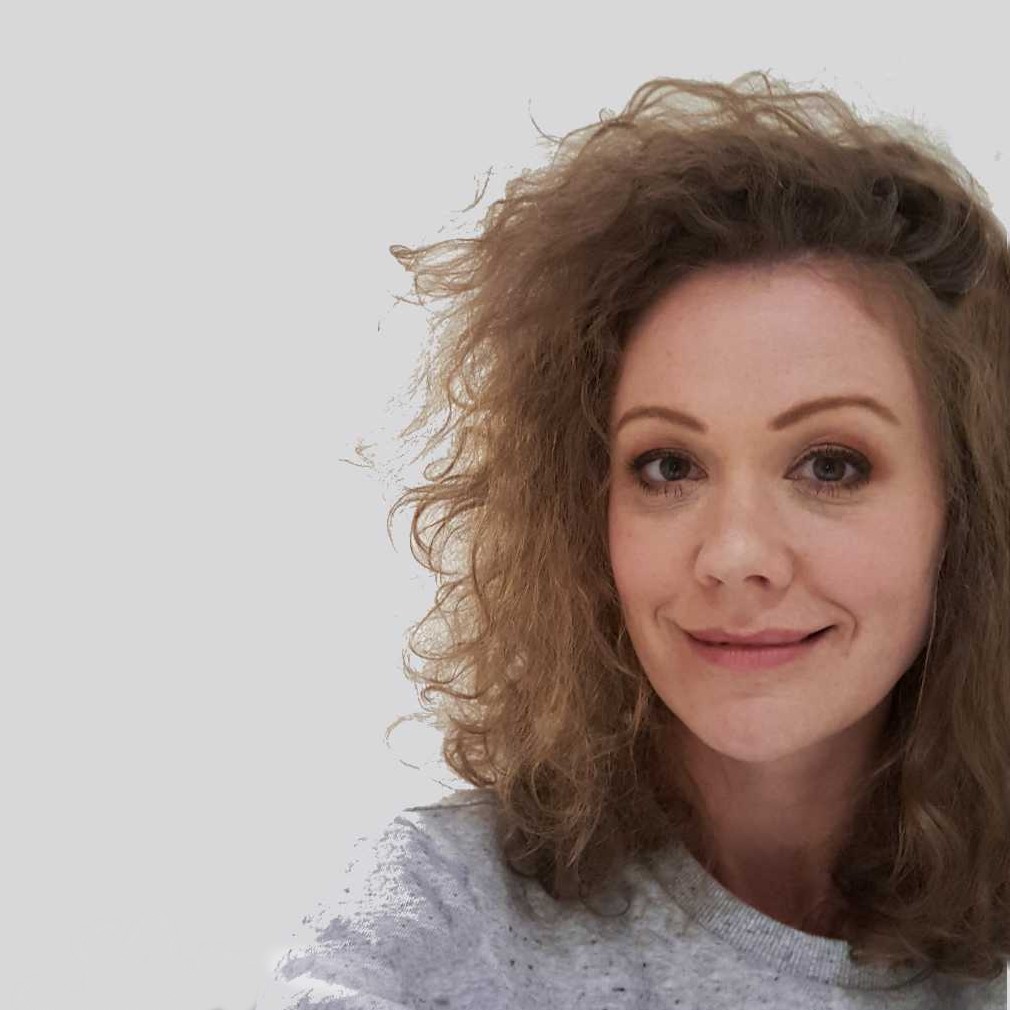 After specialising in Textile Design for Interiors at Winchester School of Art, Amy spent many years working in the design and interior industries, including styling and visual merchandising for many well-known brands. She now writes for multiple interior publications, including Livingetc, Homes & Gardens, Ideal Home, and Real Homes to offer advice on creating a well-designed interior, whether that's choosing the perfect shade of paint, what to look for when investing in a new sofa, or sourcing on-trend and sustainable products for the home.
Amy joined the Gardeningetc team to bring her design knowledge outdoors, offering advice on what to consider when shopping for the best garden furniture, how to choose the ideal garden bench, and sourcing everything you need to create an outdoor living area that will become the perfect place to kick back and relax when the sun shines.