Best gas BBQ 2023: our top picks for your garden
Choose the best gas BBQ for your garden and get ready for summer, featuring models from Char-Broil, Weber, and Everdure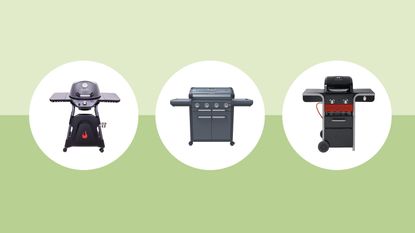 (Image credit: Future)
From ease of use to smart features, the best gas BBQs are a popular choice for those who want to cook for a crowd. We've reviewed a number of the top gas BBQs from leading brands like Weber, Char-Broil, Everdure and Campingaz to bring you our complete guide. We tested for everything from ease of assembly to how evenly they could cook up steaks, burgers, and veggie kebabs.
Many think that a gas BBQ won't deliver the same smokey taste that you'll find in a charcoal or pellet BBQ. However, brands like Weber are constantly coming up with new ways to inject a little extra flavour into your barbecue. This involves cast-iron griddle bars that give you classic char lines and will become seasoned over time to really maximise the taste of every meal you prepare.
Other features we looked out for when we tested these grills included the range of smart features on offer, and how easy they were to clean. Some can be paired with your phone to allow you to monitor a temperature probe from inside the house, or alert you when the BBQ has hit your target temperature. Ready to get browsing? Scroll for our favourites of 2023. Otherwise, should you be searching for a charcoal or hybrid model, then head over to our best BBQ guide for more suggestions.
The best gas BBQ for 2023
Why you can trust Gardeningetc Our expert reviewers spend hours testing and comparing products and services so you can choose the best for you. Find out more about how we test.
The very best hybrid BBQ
Specifications
Weight: 47kg
Colour: Black
Burners: 2 - 4 + side
Cooking area: 64.2 x 43.5cm
RRP: £469 for a 3-burner model
Reasons to buy
+
Hybrid model
+
Side burner included
+
The charcoal tray is easy to store
+
Range of sizes available
Reasons to avoid
-
Assembly takes time
-
There are more stylish models
Our Head of Reviews tested this BBQ, which still sits pride of place in her garden two years after she first tried it out. She loves that it's a hybrid model, meaning it can be used to cook with gas or with charcoal, depending on the weather, the fuel you have available, or simply what you're in the mood for.
Not only is it great for cooking for a crowd, but it even has an in-built bottle opener to make for fewer trips to the kitchen. All you need to do is insert a charcoal tray, which has a shelf directly underneath the grill for when not in use. Both gas and charcoal gave amazing results, so it's the best of both worlds.
Easily tell the temperature of your grill using the in-built gauge which goes up to 350 degrees, which is plenty for any meal. You can use this BBQ to cook just about anything from halloumi to steak, burgers and even scallops. It also has a side burner which is perfect for, you guessed it: your side dishes. We did find that the wind could interfere with the flames from this side burner, so use in a sheltered area if it's a bit breezy.
Even when using the charcoal tray with this BBQ, you ignite the fuel using the gas burner, which lights easily and only needs to burn for 15 minutes to get the perfect temperature in your charcoal. It also comes with a holder for the grate tool that helps to lift grates when they're hot or dirty. Assembly took a while but it's sturdy, reliable and easy to use. We tested the three burner, but there are also two and four burner models available.
The best gas BBQ for families
Specifications
Weight: 66kg
Colour: Slate
Burners: 4
Cooking area: 46 x 72cm
RRP: £649.99
Reasons to buy
+
Speedy and consistent heating
+
Modular cooking system
+
Grease-resistant design
+
Gas canister is hidden from view
Reasons to avoid
-
Assembly took a while
-
Lacks that smokey charcoal flavour
Our reviewer managed to assemble the Campingaz 4 Series Premium S barbecue all on her own, which is both impressive and not how it's recommended to be assembled. It's good to know that you can though, and once we got to using it, we found that this BBQ is sturdy and intelligently-designed.
We tested the Campingaz 4 Series Premium S barbecue to see if its self-cleaning and modular cooking system was up to the task, and were very impressed. We found that it was more than capable of cooking for over 12 people at once, and the warming rack was great for catering to even more people. The Campingaz 4 Series Premium S has four burners, a wealth of in-built storage, and a side burner to cook up side dishes.
There's a thermometer on the top lid of the Campingaz 4 Series Premium S that accurately shows the temperature as you're cooking. This helped to make sure our food was still cooking when the lid was down, and because the dials could ramp down the temperature with ease, it offers complete control when cooking steak, etc.
If you hate cleaning your barbecue, you're not alone. Campingaz took this into account though, and created InstaClean Aqua technology that flushes out fat and grease from the BBQ without any hard work on your part. It really does work, too. Just make sure you have a place to empty it out when it's finished.
3. Char-Broil All-Star
The best gas BBQ for small families
Specifications
Weight: 30kg
Colour: Black
Burners: 1
Cooking area: 45cm diameter
RRP: 399.99
Reasons to buy
+
Great for small families
+
Easy to move around
+
Foldable shelves
+
Handy tool hooks
Reasons to avoid
-
Assembly is complicated
-
Only one burner
Contributing writer Ginevra Benedetti tested the Char-Broil All Star gas barbecue in her London home, and enjoyed its compact frame when compared to many of the gas BBQs she's tested. It's ideal for smaller families and it offers plenty of cooking and storage space. We tested it on a small patio and it proves itself to be the perfect cooking companion, time and time again. In short: it's faff-free, affordable, and has everything you need to cook up a storm for yourself and a few others.
It took us two hours to assemble this BBQ, which while a standard amount of time, took more time because we made a number of fiddly mistakes. A reasonably-priced option (note that this model regularly goes on sale for below the £399 RRP), we noted that the plastic panels that coat the legs were a little on the flimsy side, but the metal legs were sturdy and dependable.
It might take some getting used to, but this compact gas barbecue is brilliant. With cast-iron grill grates that are durable, rust-resistant and easy to clean, it promises to cook evenly and with fewer flare-ups, using TRU-infrared technology. It has a built-in thermometer dial so that you know when it's ready (it takes around 10 minutes), and a handy keep-warm shelf to help get the right timings. The side shelves provide room for prep but they're foldable, keeping it slim when you're not cooking.
4. Everdure Furnace Gas BBQ
The best looking BBQ
Specifications
Fuel: Gas
Weight: 34kg
Colour: Mint, Graphite, Orange
Cooking area: 2915cm2
RRP: £899
Reasons to buy
+
Easy to use
+
Looks great
+
Burners are independently controlled
+
A range of colours available
Reasons to avoid
-
Slightly tricky to clean
-
No keep-warm shelf
Our reviewer was instantly wowed by the stylish edge this BBQ brought to her garden. It was love at first sight, but the Everdure Furnace also impressed us with its easy controls and assembly. The latest barbecue from world-renowned chef Heston Blumenthal, it's the ultimate gas barbecue for anyone who would rather spend money on a barbecue that's created with style in mind. Whilst testing, we found that it's great for amateurs and chefs alike, and we loved that it has three burners that you can individually control. It's a prime example of both function and form.
Ready to cook within five minutes, you can use this gas BBQ to cook pretty much anything you desire. With a built-in temperature gauge, it's easy to use even when you're cooking for a large group of people. It's plenty sizeable for tackling a party, in fact, it can cook up to 28 burgers at one time, and it has heaps of space so that you can separate your burgers from your wings and your veggies.
Unfortunately, it doesn't have a keep-warm space, although you could use one of the burners on the lowest temperature for this. Design-wise, it comes in a range of colours and offers storage space underneath for holding everything from your buns to your sauces. And in terms of build, it's definitely made to survive years of use, though it's too nice to leave outside for the elements to damage. It's on wheels for easy moving.
We also tested the Everdure Force 2 which is a very similar barbecue but with two burners instead of three. We rated this 4 stars out of 5 also. If you have a smaller budget, a smaller family and a smaller garden, then go for the Force 2 instead of the Furnace.
The best portable gas BBQ
Specifications
Weight: 28.1kg
Colour: Black
Burners: 1
Cooking area: 2065 cm2
RRP: £465
Reasons to buy
+
Folds down for easy storage
+
Easy to use and clean
+
Ample cooking space
+
Handy prep surface
+
Very easy to assemble
Reasons to avoid
-
One burner only
-
Quite heavy for a portable barbecue
-
Gas canisters are disposable and not very eco-friendly
Love to travel? The Weber Traveler LP BLK Gas Barbecue is a top pick for you. We admit, it might be overkill to take this one on holiday when there are so many mini BBQs out there, but this storage-friendly model would be perfect for those with limited shed space. It has a generous cooking area but folds down to a pull-along for easy transportation.
We rated it 4.5-stars out of 5, mostly because of how easy it is to use, clean and cart around. It's app-connected, too, and it offers a handy prep surface. It's the ultimate portable gas BBQ for large families that might want to avoid a charcoal option. If you're often staycationing, then this is the buy for you.
Beyond the sturdy wheels and grippy handle, the Weber Traveler is very capable. It has a surprisingly large 2065cm squared cooking area, which was able to cook up an entire tomahawk steak and lots of corn, with plenty of surplus room on the burner. We think it could cook for four to six people, easy.
The BBQ itself folds flat like a pram, but because it has a handle and all-weather wheels, all you need to do is pull it along behind you. It's also got smaller, disposable gas canisters that won't take up much space, either. Whilst handy for being on the go, it's something to consider if you're trying to be eco-conscious. In terms of storage, take a look at the tool hooks at the front of the grill, which will support all the BBQ tools you need.
The best small gas BBQ
Specifications
Weight: 6.78kg
Colour: Black
Burners: 1
Cooking area: 42 x 26cm
RRP: 179.99
Reasons to buy
+
Easy to store
+
Hinged lid
+
Great for travelling
+
Lightweight
Reasons to avoid
-
One burner only
-
No built-in thermometer dial
-
Gas canisters are disposable and not very eco-friendly
If you are searching for a portable barbecue to take on staycations, camping or on a trip to the seaside, then this one from Weber is brilliant. It comes in your choice of gas or charcoal, but we tested the charcoal model in particular, in a London garden that's compact in size and it fared well. It offers everything a normal-size charcoal BBQ can, without a huge amount of floor space required.
It's the best bet for anyone short on space with a tiny budget and a small family to feed. Just bear in mind that the gas version uses disposable gas canisters which aren't the best when it comes to eco-credentials.
Equipped with a lid, you can use this barbecue to cook anything from a dozen burgers to kebabs, sausages and even large joints of meat and veggies, too. The size of its cooking space is impressive considering its footprint, though you might need to batch cook on it if you are cooking for a large group. It's also easy to store and even easier to cart around. Its legs are foldable and help keep the BBQ secure when not in use.
The very best gas BBQ
Specifications
Weight: 84.8kg
Colour: Black
Burners: 3 + side
Cooking area: 3264cm2
RRP: £1,699
Reasons to buy
+
Sturdy and durable design
+
Great warranty
+
Smart
+
Brilliant side burner
Reasons to avoid
-
Assembly takes a while
-
High price tag
This BBQ used to be #1 in our guide but it's currently out of stock. We'll let you know once it's back.
One of Webers' most immense barbecues to date, the Weber Genesis II EX-335 GBS is a state-of-the-art option. Our editor tried it and she still loves it to date. It's the top gas BBQ for serious foodies and offers total control over three burners. And, it's definitely built to last, backed by a 10-year warranty.
We enjoyed using the Weber Connect Smart Grilling app for notifications about when our food would be ready. This made it a lot easier to deliver that perfectly medium-rare steak. We found that the Weber Genesis II EX-335 GBS is as smart as they come when we put it to the test. It has three gas burners, smart cooking, and a great warranty.
With a generous cooking area, you can serve up for a large party with this model and the warming rack means you can get all the timings right. We really enjoyed the height of the grill, and the side burner is also far more capable than many of the best barbecues we have tested. The stainless-steel Flavorizer Bars of this model promise the flavour barbecued food should have, but with the adjustability of gas and the simplicity of electronic ignition.
Those who love a bit of smart tech will enjoy Weber's Connect app, which allows you to get stuck-in remotely. It syncs your phone to your grill and allows you to add details on the type of meat you're cooking to get the perfect temperature and timing for your food. A probe also monitors the internal temperature.
The best gas BBQs we're currently reviewing
The top seven BBQs we mentioned have been tried and tested by our expert team, but the models below are works in progress. We've included them in this guide because of their stellar user reviews and enduring popularity, and we're aiming to have full reviews for all of them before the first BBQ of next year.
8. Weber Q3200 Gas Barbecue
The best gas BBQ for features
Specifications
Weight: 45kg
Colour: Black
Burners: 2
Reasons to buy
+
Foldable side shelves
+
Bottom shelf for storage
+
Warming rack
+
Handle light
+
Tool hooks
This is a very popular gas BBQ, so we knew we had to include it in our roundup even though we haven't got a dedicated review. We're working on that, so watch this space.
For now, we'll note that our Head of Reviews has used it on countless occasions as it's been her family's BBQ of choice for close to six years. She loves its portability, with a removable base that means it can be bundled into the boot of a car for their annual trip to Cornwall. Cleaning it can be tricky, as those grates get easily caked up and require a good scrape to keep them free of marks and stains.
It will serve up to six people on its two burners, and while the frame is small, the grill covers the entire top surface area so no space is wasted. It can cook 14 burgers at any one time, making it ideal for families and for cooking for BBQ parties.
This BBQ might be more compact than others on our list, but what it lacks in size it certainly makes up for in features. The frame is glass-reinforced nylon, and the burners are stainless steel. The body itself is cast aluminium and comes with an in-built thermometer. It also has two side tables that can be folded away easily, and a storage shelf underneath the aluminium frame that keeps tools and other essentials nearby. Its handle even has a light for cooking in the dark.
9. Weber Spirit II E-320
The best full-size gas BBQ for a balcony
Specifications
Weight: 41kg
Colour: Black
Burners: 2
Reasons to buy
+
All weather wheels
+
Two side shelves
+
Great for smaller spaces
+
Foldable sides
It's easy to put the Weber Spirit II E-320 GBS Gas BBQ exactly where you want it when you're barbecuing, even if you only have a balcony as your outside space. It's also on wheels to make it easy to move around into the sun or shade or away from the wind. It has a sizeable cooking space plus a warming rack. And it even has a thermometer built into its lid for easy monitoring before and during cooking.
The cart below the BBQ ensures there's still plenty of storage once the BBQ is in place, and there are tool hooks as well. Plus, you can use the Gourmet Barbecue System to switch out your grates for pizza stones, griddles, roasters and more. Though compact, it's still quite versatile!
We're working on a full review of this classic BBQ, so watch this space for our full rating.
---
What is the best gas BBQ?
Here's a quick recap the top gas BBQ that we'd recommend is the Weber Genesis II EX-335 GBS. It's a smart gas BBQ (in more ways than one) that will enable you to monitor everything from the Weber Connect app on your phone. Once set up, which admittedly does take a bit of time, you can simply let the gas grill do all the hard work while you relax in the backyard.
It's big in stature so don't expect to hide it away easily during winter; the side tables don't drop down either. A suitable cover would be a good investment here. It's all worth it because everyone can be catered for, it's sturdy, and impressive cooking results can be achieved.
Last time we checked though, this BBQ was out of stock, so we would recommend the Char-Broil Gas2Coal Hybrid Grill as a close second. It's more affordable than the Weber, and it's got a hybrid design that will convert it to a charcoal BBQ if you'd rather a smokey sear on your hot dogs.
How we review barbecues
Getting hands-on experience with all the products which you see featured in our guides is important to us, which is why we have called in all but a few for us to review in our own gardens. You'll be able to tell which barbecue we have reviewed by keeping a look out for our Gardeningetc badge – only the best of the best gas barbecues will make the cut.
When we're writing up our reviews, we look out for the really important things like how easy it is to set up, cook meat and veggies, and store and maintain after each use. We do also take into consideration the overall look and size of the BBQ because, after all, we don't all have a large space to flex our outdoor cooking skills. Here's more info on how we review gas BBQs at Gardeningetc.
It'll take us about six to eight weeks to try out a gas barbecue, which is entirely dependant on the great British weather so it may take a little longer. Whilst we work through our reviews we've considered what other customers think about the product and have also called upon our barbecuing knowledge thus-far to share what we think are the best gas barbecues to have this summer. It is something which you best not delay, after all. Find more info about our reviews and our reviewers.
Here's who has tested what when it comes to gas barbecues. Not all of their reviews are available here on Gardeningetc, but rest assured they've been put through their paces on our sister brands, Real Homes, Livingetc, or Homes & Gardens.
Millie is Head of Reviews for a number of Future's home sites, including Gardeningetc, Homes & Gardens, Real Homes, and more. Formerly she has specialised in outdoor cooking and has tested pizza ovens, barbecues, and grills.
Millie reviewed the Char-Broil Gas2Coal in her parents' large garden and loved it. She rated it 4.5 stars out of 5 after testing it several times. 'When it came to cooking ability, it's a definite winner, but assembly was a little fiddly,' says Millie.
Millie also tested the Everdure Fusion, a charcoal BBQ that's controlled by electric. Although you won't see it in our gas BBQ guide, she loved its ease of use thanks to an electronic ignition button.
Beth, our Editor, tested our favourite gas BBQ for us, the Weber Genesis II EX-335 GBS.
Beth rates it 5 out of 5 stars and still uses this barbecue to cook up a storm come the sunny weather. 'A state-of-the-art gas grill for serious BBQ fans, this BBQ will cater for your grilling needs all year round. Thanks to its built-in smart technology, it's easier than ever to grill your chosen BBQ dishes to perfection, plus it will encourage you to cook exciting recipes that you wouldn't have considered attempting before,' she says.
Gin was previously a contributing writer at Gardeningetc, whilst being the Deputy Editor of Ideal Home magazine.
She tested the Char-Broil All Star over at Ideal Home and rated it a top buy for small families with a small amount of patio space to work with. Otherwise, for Gardeniningetc she reviewed the Weber Traveler and rated it 4.5 stars. 'The Weber Traveler gas barbecue is the ideal portable barbecue for those who are looking for a grill that's both easy to use and easy to clean. It's perfect if you're short on storage space and, as a bonus, you can bring it with you when camping or on a self-catering holiday,' she says.
Annie has tested a load of portable barbecues on her spacious London patio, from the likes of Weber, Everdure and BergHOFF.
She tested the Weber Go Anywhere but in the charcoal version, for us. Whilst she rated it 5 stars in the charcoal model, she can't comment on how the gas version cooks. 'The Weber Go Anywhere is a brilliant little barbecue to take on the go, whether to the beach or on a staycation. It's convenient in more ways than one, whilst the gas version makes it faster to ignite. Just bear in mind it works with disposable gas canisters,' says Annie.
Bethan has reviewed a whole host of garden buys for us, from lawn mowers to pressure washers and even barbecues.
She gave the Campingaz 4 Series Premium S BBQ a solid 4 out of 5-star rating after testing it in her back garden up north to host her family. 'It may take a while to assemble, but the ease of use, cooking results and impressive cleaning system will make you want to barbecue more often, whether it's for just your family, or a small garden party,' she says.
What to consider when buying a gas BBQ
Here are just a few things to consider when buying a gas barbecue for your garden.
How many gas burners do you need?
Check out how many burners the barbecue has. Multiples are best as you can have different temperatures in different areas to suit the cooking task you're performing. Small families won't need more than two burners, whilst large families or those who often cater to crowds could do with a few more. Take a look at the burner controls, too. Ergonomic handles or knobs will give you the control you're used to in your kitchen. If there's only one or two burners, look for a keep-warm area where you can pop your food whilst the rest of it cooks, so that you can serve everything at one time.
What size gas BBQ do you need?
It goes without saying that you only want to buy a barbecue based on the amount of space in your garden there is for it to live. The fewer the burners, the smaller the size of the barbecue, normally. And, the lower the price tag. Check if your barbecue is foldable in any way or if it's on wheels for ease of moving.
Think about how much food preparation space you'd like: side shelves, storage underneath, hooks for utensils, etc. All can be really useful to make cooking a smoother experience if your gas BBQ isn't part of a BBQ area or in an outdoor kitchen with worktops and built-in cupboards.
Do think about your future needs too. If you're spending upwards of £1,000 on a gas BBQ, you want to make sure that it works for you now as well as a few years down the line. After all, an expensive design should last you for a number of years, so make sure it will continue to be big enough. So if you're likely to be moving to a property with a bigger garden soon where there is more space for entertaining, or you're planning for your family to grow in size, you might want to go for a slightly larger model than you need now to futureproof your gas BBQ.
Do I need any smart features?
A smart grill is not a must-have, but there are some excellent perks to having a Wi-Fi enabled BBQ. They come with elements such as built-in thermometers and recipe instructions that can be paired with the temperature of your BBQ.
An undeniably handy addition to a barbecue, the majority do have a thermometer on their hood, but check just in case. Smaller models might not. This makes it easy to know when your barbecue is ready to cook on or when it's cool enough to move.
Smart thermometers, such as the Weber Connect (built in on some Weber gas BBQs) are particularly handy if you like to cook 'low and slow'. It means you can cook a large piece of meat over the course of several hours and check on the progress via your phone, which lets you know how much longer it needs to cook. There's no excuse for burnt (or undercooked) meat any longer!
What's the best way to store a gas BBQ?
In an ideal world, we'd all store our gas BBQs in sheds when they're not in use. However, many end up placing them in the corner of the garage or even on the patio when it's no longer BBQ season.
Particularly for gas BBQs, which can typically cost a bit more and also take up more space, we recommend investing in a BBQ cover to keep it out of the harsh elements when not in use. Covers will also come in handy if you're storing your BBQ in the garage as they will prevent any rust or cobwebs from impacting the look of your swanky grill.
Most brands offer these on their websites, however, they will tend to cost a little extra than a more generic design. Given the size of your investment though, these weatherproof covers are worth it in our opinion. If they are from the same brand and designed for your specific gas BBQ, they will be a perfect fit for the size and shape of your BBQ, and are therefore less likely to get blown off in high winds or heavy rain.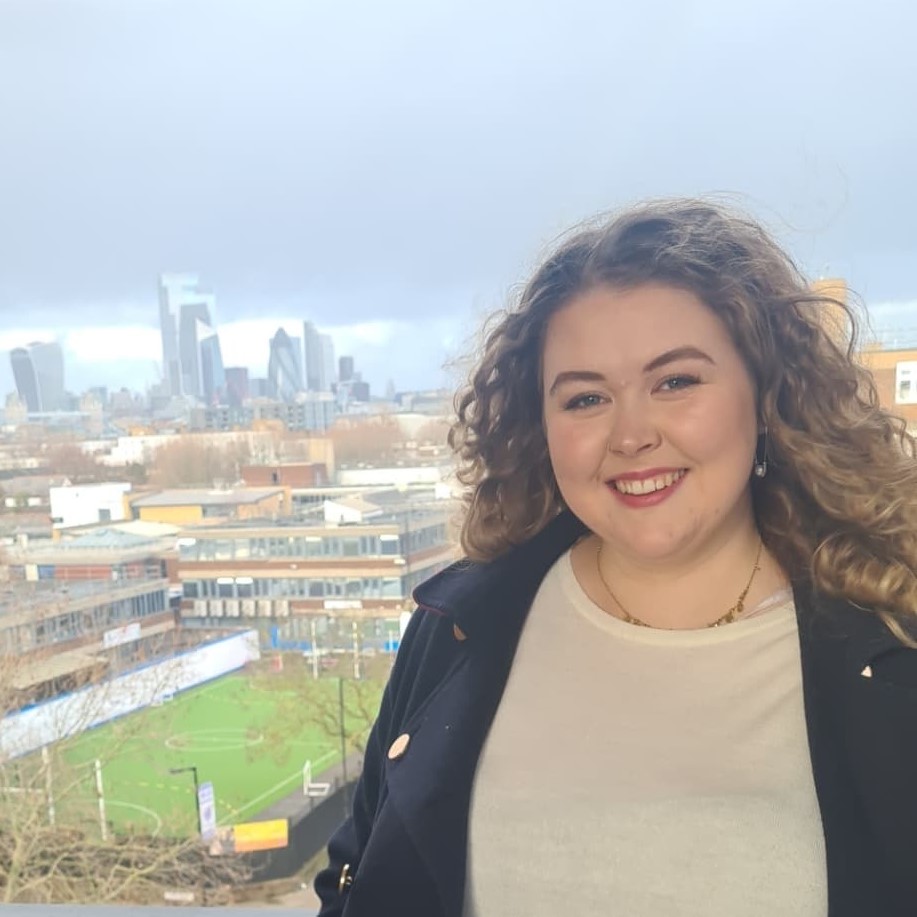 Millie is the Head of Reviews on the Future Homes Ecommerce team. She has been writing for Gardeningetc since the beginning of 2021, covering all things barbecues, patio heaters, and fire pits.
With contributions from