BBQ party ideas: 11 ways to host the perfect summer cookout
From fun activities to styling advice, these BBQ party ideas will help you throw a get-together to remember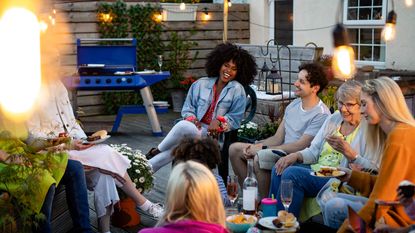 (Image credit: SolStock/E+/Getty Images)
All it takes is a few top BBQ party ideas to throw an outdoor event that everyone will love. And what better way to spend a sunny weekend afternoon?
As Lisa Coppin, Creative Director at the Cotswold Company says, 'Nothing says "summer" more than an alfresco get-together,' and we couldn't agree more. Good friends and good food, all under open skies – done right, a cookout is the ultimate mood booster.
But, with a few simple tips, you can take your hosting to the next level – and we're not just talking about the food. Think easy entertainment, dazzling decor, and more garden party ideas that will elevate even the smallest of gatherings – our guide has plenty of inspo to get you prepared for your best BBQ yet.
Be the host with the most with these top BBQ party ideas
Whether it's a big family bash or an intimate get-together with your nearest and dearest, these BBQ party ideas will ensure it's a success. So, time to dust off your trusty grill or invest in one of the best BBQs – you'll be ready for stylish summer entertaining in no time.
1. Set the scene with freshly-cut flowers and pretty table linens
One of the most important aspects of any garden party is the decor. It can work wonders in making your usual backyard setup feel extra special for the occasion, and there are so many styling options – whether you want a rustic and casual look or a whimsical scheme fit for a backyard wedding.
If you're planning on serving your grilled goodies at the table, then make this the focus of your decorating plans. 'Gather friends and family around a beautiful summer table to truly set the scene and enjoy outdoor dining,' says Lisa Coppin of the Cotswold Company. 'Create this space with scented candles, vases filled with blooms, linen napkins, and stylish tableware.'
It helps to pick a theme for your outdoor table decorating ideas – it could be as simple as a color scheme – and use that as your starting point. Nautical, wildflower-meadow, tropical – the choice is yours.
2. Shelter your BBQ party from bright sunlight or unexpected showers
BBQ shelter ideas are always worth considering, particularly if you're using the space to entertain. After all, no one wants a soggy burger or hot dog that's been caught in the rain! And, even if you live somewhere reliably dry, a cover overhead can offer welcome respite from the blazing sun – perfect for when you're busy cooking over flames.
From sleek pergolas to cheap-but-chic shade sails, there are all sorts to keep your best gas BBQ or charcoal grill safely protected. Just ensure you check with the manufacturer's instructions to provide enough space around and above it for safety reasons. They're an effective way to define the zone too, and can be dressed up to add to the party atmosphere – try combing them with bright bunting or twinkling string lights, for example.
3. Set up a stylish station to keep your ingredients within arm's reach
A big part of any BBQ party is the food. And, you'll want the cooking process to go as smoothly as possible, particularly if you're entertaining at the same time.
This is where smart BBQ area ideas come in useful – and by that, we're talking about a prep station and sleek storage to keep everything within arm's reach.
A nearby table loaded up with chopping boards, pots of fresh herbs, utensils, seasonings, and sauces can do the job just fine, but we're loving this stylish shelving unit with its customizable chalk labels. Decorated with a colorful string of lanterns, it looks party-ready, too.
4. Swag festoon lights overhead to take your BBQ party from day to night
Every get-together needs some backyard party lighting ideas. That way, the good times won't be interrupted once the sun goes down and the scene can take on a more magical vibe.
Festoon lights are our go-to for creating a welcoming glow and setting a laid-back mood. Cheap and easy to install – simply swag them along fences or zig-zag them across your patio. Accompany with flickering lanterns for extra charm. And, if you want to continue cooking after dark, don't forget about more practical task lighting too – sleek wall lights are a great option.
5. Dress up pallets for a BBQ picnic party
Want to invite lots of guests to your get-together but don't have enough furniture for everyone to sit down? Don't panic – a great solution is to upcycle some old pallets into low tables and serve up a feast picnic-style.
With a good clean and sand, and a few select accessories, this simple pallet idea for gardens can help you create the perfect base for your BBQ party. Surround with soft cushions and blankets for everyone to sit on, then choose table linens in a matching hue for a sense of harmony. Jugs or vases of flowers and grasses, as seen here, will make the perfect finishing touch positioned down the center.
6. Keep it casual with barbecued finger food
If you want to throw less of a sit-down affair, then finger food is your friend. Think mini hot dogs, sliders, and skewers that can all be served from a buffet table and casually eaten as your guests mingle around your plot.
And don't forget to cater for everyone. 'To truly be recognized as a great host, include plant-based and vegetarian recipes for your guests that are so good, even the meat lovers will be blown away,' advises Dan Cooper, Head Grill Master at Weber. It's a good idea to check if any of your guests are gluten-free before they arrive, too, so you can serve up something suitable.
Our guide for how to cook on a charcoal grill has tons of great tips to help you brush up on your BBQ skills.
7. Or, invest in impressive grilling accessories to cook up a feast
Alternatively, you might want to cook something extra special for your BBQ party and make it the show-stopping main dish of your meal. This could be a slow-cooked leg of lamb, a whole grilled fish, or a classic BBQ brisket, for instance.
Accessories will come in handy here and will instantly enhance your grill ideas. As Dan Cooper says, they're the easiest way you can make your BBQ party ideas come to life.
'Tools can be the difference between a novice and a professional and can also be a great source of conversation and entertainment,' he adds. 'Impress your guests by exploring a range of accessories to create impressive dishes, making a great barbecue experience for everyone.'
8. Accompany your grilled goodies with seasonal drinks
'Good drinks go hand in hand with good food,' says Dan. 'Serving refreshing, ice-cold drinks that also complement your food is a must.' Our drink station ideas for outdoor parties will provide you with plenty of inspo for stylish setups.
Seasonal cocktails, garnished with freshly-picked edible flowers and herbs, are always a good addition to a drinks menu. And for those who don't want to drink alcohol, or for any children that will be attending your garden party, Dan suggests serving mocktails.
'Why not throw together a "sangria" made with cranberry juice in place of wine? A mango and orange tropical mocktail punch will also go down a treat with both adults and children alike,' he adds.
9. Cook up a storm without leaving the table
If you love to throw low-key BBQ parties with loved ones, consider investing in a stylish table that incorporates a central grill.
These savvy designs are becoming increasingly popular for patio ideas recently, to no surprise. It's a super sociable way of cooking and enjoying delicious food together without even having to leave the table. And once you've finished cooking, most designs will enable you to cover the grill up to create more surface space.
10. Burn off the burgers with some garden games
BBQs aren't just about the burgers. For the best cookout, you'll want to provide some sort of activity for beating that post-food slump.
Garden games are a great way to get all ages involved, whether that's a ring-toss championship, a classic game of cornhole, or a competitive round of boules. Set up a station on the lawn where everyone can migrate to once the feast is over.
Want to keep the little ones entertained while the grownups relax? We've got plenty of garden activities for kids in our guide.
11. Cozy up for a post-BBQ movie night beneath the stars
For a more chilled-out form of entertainment at an evening BBQ party, you can't go far wrong with an outdoor movie.
Hanging an old sheet from a wall or fence and investing in one of the best outdoor projectors is all it takes, although decorating the space with plenty of low-glowy lights won't go amiss for upping the ambiance. Layer up soft throws and cushions for guests to lounge on comfortably, and don't forget an ice bucket or two for keeping chilled drinks to hand.
It's a great idea if you want to watch the big game while you feast on your grilled goodies, too.
How do you make a BBQ party fun?
With the BBQ party ideas above, you'll be well on your way to throwing the best get-togethers of the season. But there are a few more additions that will really turn the vibe up a notch.
Every party needs some good tunes – whether that's a gentle background soundtrack or karaoke classics that everything can sing their hearts out to. Either way, one of the best Bluetooth speakers is a must.
Garden decor ideas aren't just for the table. Stringing fairy lights around shrubs, hanging paper decorations from branches, creating cute signs to direct guests from A to B, and even attaching pretty fabrics to fences and walls can all help create a more magical setting.
If you really want to go all out with your entertaining, perhaps it's time to consider some hot tub ideas. A garden spa is always a hit at get-togethers, and once guests have left, you can enjoy some relaxing solo time, too.
What is the best type of grill for a BBQ party?
'It might seem obvious, but when you're looking to throw a barbecue party, you first need to begin with choosing the right barbecue,' says Dan from Weber. 'Your perfect grill will be determined by the flavors you are trying to achieve, how many guests you will have, and your budget.'
When it comes to gas vs charcoal grills, you'll find that both have their pros and cons. 'Charcoal barbecues are the best option if you're hosting a smaller crowd and you want your food to have the classic, chargrilled, authentic barbecue taste, as they are typically smaller in size than other types of barbecues,' Dan says.
'Gas barbecues are perfect for larger outdoor gatherings where you want to feed a lot of people. It's good practice to ensure you have plenty of gas ahead of the event to ensure you don't run out when your guests have already arrived.'
Alternatively, you may want to choose an electric BBQ. These have the advantage of providing good heating power in a more compact design that's great for people with limited space, explains Dan. This makes them perfect for small gardens. 'They are also a great alternative for when you want to cook in a place where there are fire restrictions, as an electric grill won't produce any flames.'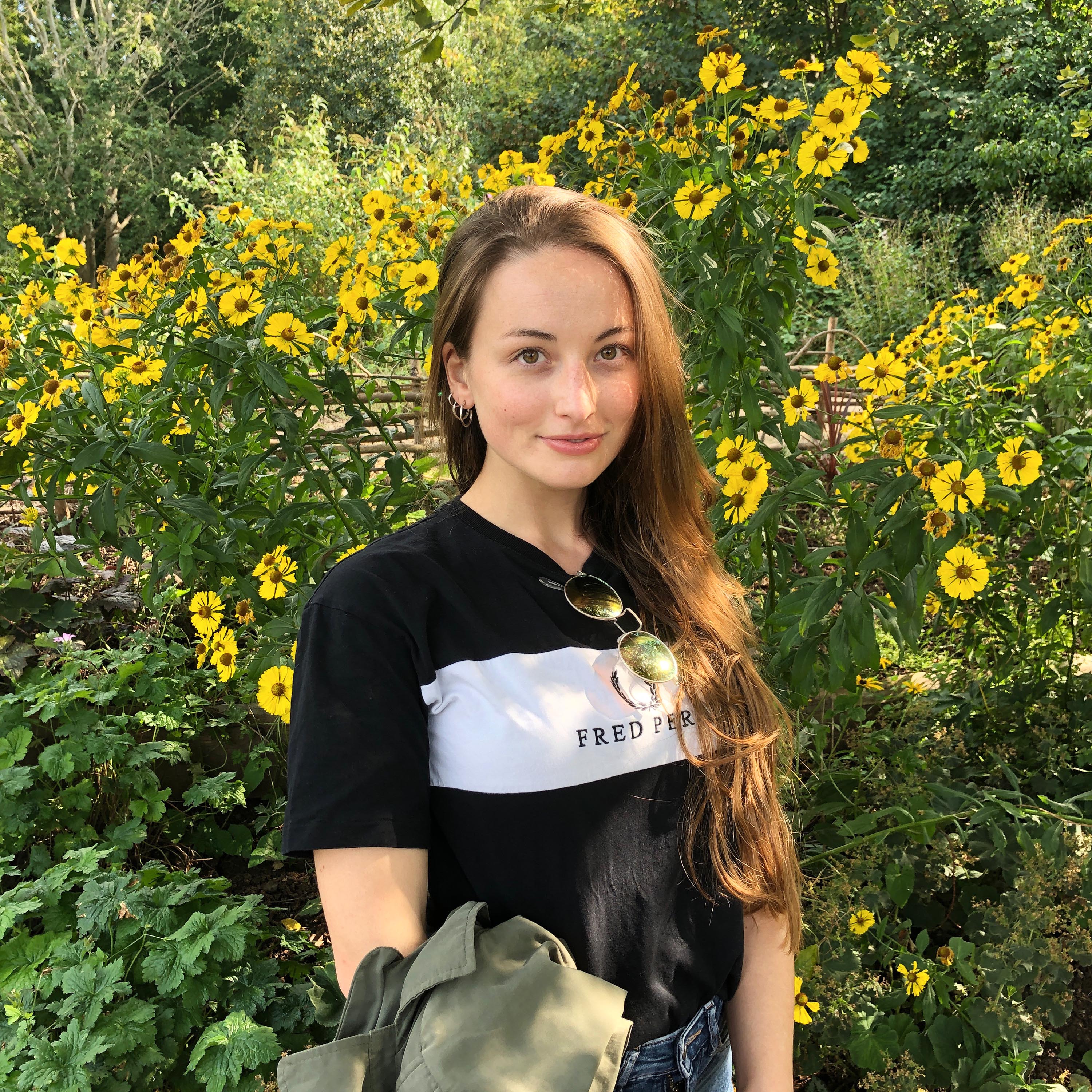 The garden was always a big part of Holly's life growing up, as was the surrounding New Forest where she lived. Her appreciation for the great outdoors has only grown since then. She's been an allotment keeper, a professional gardener, and a botanical illustrator – plants are her passion.