Garden style: 12 ideas for outdoor entertaining
Give your outdoor seating area a boost with these simple garden style injections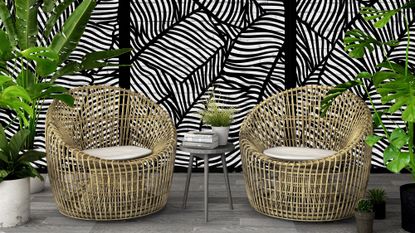 (Image credit: Screen With Envy)
These easy garden style tips will help get your garden looking its best when you have guests over for some socially distanced entertaining. Styling up areas can be fun and rewarding for you just as much as for your guests. Spending time being creative is great for our self esteem when we see our handiwork come to fruition.
Making use of salvaged materials by giving them a revamp will give you the perfect talking point at your parties and might even inspire your friends to get involved themselves. If you're not in the mood for a project, investing in a statement piece to style up a space can be just as worthwhile.
So take a look at these 12 great garden style ideas and see whether you can adapt them to your own outdoor space. Want more ideas? Head to our garden design ideas page.
1. CREATE A SIMPLE CENTREPIECE
Not only will this simple centrepiece look great on an alfresco dining table, it has a practical element, too. Firing up the candles when the sun goes down will give you soft ambient lighting and if you choose citronella candles, you can keep mosquitos at bay. Fill terracotta pots with sand and push in some dinner candles. Use odd numbers as a rule so the display looks more visually balanced – try three standard-sized candles 
or seven to nine skinny ones.
2. REVAMP A TABLE TOP
Rather than throwing away an outdoor table and spending money buying a new one, why not go with the environmentally and budget friendly option of giving your existing one a makeover. With chalk paint, you can create a clever trick-of-the-eye transformation which looks expensive. Start with a base coat of white paint and leave it to dry. Then using a patterned stencil and a contrasting paint shade, create a tile-effect pattern. Finish with a coat of protective varnish, et voila! Try chalk paint in Old White and Graphite from Annie Sloan.
3. CREATE A FUN FESTIVAL THEME
Festivals are pretty much a non-starter this year, so bring the colourful and chilled style to your garden instead. Celebrate pattern and colour with plenty of textiles 
in bold shades. For a true festival feel, fill a nook with a colourful cushions and rugs, perfect for relaxing on. Floral bunting strung up will add instant, low-maintenance colour. Fill up your pots with easy-to-grow pelargoniums for their bold shades.
4. TRANSFORM CRATES INTO PLANTERS
It doesn't take much at all to transform old wooden crates into planters. All you need to do is to make drainage holes in the base and line the inside with plastic to protect the wood. Ensure you make holes at the bottom of the plastic sheet too so moisture can drain away. Fill up with your compost and add some bright plants which you can find in your local garden centres.
Love this? Take a look at more great garden planter ideas.
5. CLEAR AWAY CLUTTER WITH A DIY STORAGE WALL
Pallets are such a great starting material to work with for creating loads of great DIY makes for your garden. This shelving unit makes the perfect display and storage combo – hang tools, organise twine and keep small pots close to hand. Use S-hooks for moveable and fixed holders.
7. GET ARTISTIC WITH YOUR WALLS
Create a flower display full of rustic charm. Apply a coat of paint to an an old picture frame and leave to dry. Wait until the next day to ensure it's dried completely and distress with sandpaper. Cut some chicken wire to a size just larger than the aperture and attach to the back with a staple gun. Fold the edges of the chicken wire back with pliers so there are no shape points. Hang the frame and thread flower stems through the wire. Use real cut flowers from your garden or choose fake for a permanent display.
8. ADD FOLIAGE WITH A STATEMENT POT
Before your guests arrive, make sure your outdoor space is looking lush with foliage. This needn't mean hours spent slaving over pots and beds however. Opt for one or two large statement pots and fill with low-maintenance evergreen plants for an instant hit of shape and texture. We like these light grey concrete-effect planters from Garden Trading, from just £25 each.
9. CREATE A SPACE TO CHILL
Prepare a place in 
the sun with a luxurious lounger and cushions, so you take a break and slip straight into relaxation mode for a few minutes, or even a whole afternoon. Try 
this rattan daybed frame set with plenty of cushions and throws, 
all from Bloomingville.
10. PEP UP YOUR DECKING
Give your tired-looking decking a good clean-up. Sweep it over with a stiff bristle brush to get rid of any moss or debris. You could even go to town with a pressure washer to blast away any grime. When it's clean and dry give it a coat of wood stain, such as Cuprinol Anti-Slip Decking Stain 
in Silver Birch. You could choose a different shade for a whole new look!
11. BOOST YOUR PRIVACY
Is your garden a little too on show? Instead of waiting for plants like hedging to grow and add privacy, why not try these beautifully ornate garden screens? They come in black, grey and a weathered cortex steel in a wide variety of designs and sizes from Screen With Envy. The cut-outs in the panels allow natural light and air to pass through, creating a beautifully dappled shade whilst still feeling secluded and intimate.
12. PAINT YOUR TABLE A NEW COLOUR
It's possible to pick up some great secondhand bargains when it comes to garden furniture, but sometimes it can mean a compromise on what you want. But having a fixer-upper means you have a chance to challenge your creative side. A coat of pale grey outdoor paint will give an instant contemporary look. It's also so easy to jazz it up with a colourful runner made from a strip of fabric.
More garden furniture advice: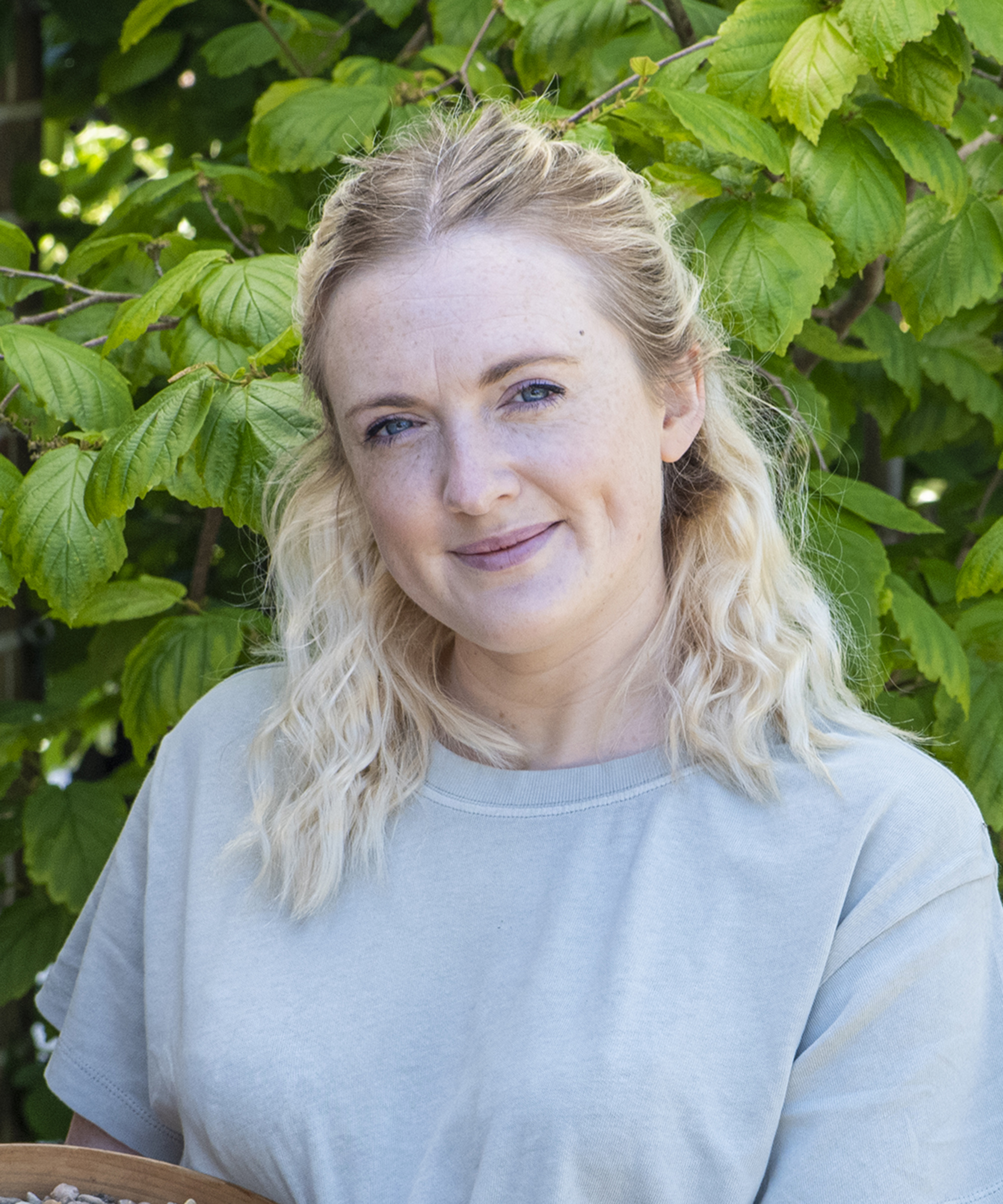 Teresa has worked as an Editor on a number of gardening magazines for three years now. So she is lucky enough to see and write about gardening across all sizes, budgets and abilities. She recently moved into her first home and the garden is a real project! Currently she is relishing planning her own design and planting schemes. What she is most passionate about when it comes to gardening are the positive effects it has on our mental health to grow and care for plants, as well as being great for the environment too and help provide food and shelter for wildlife.