Garden office ideas: create your perfect work from home space
Working from home now your normal routine? These garden office ideas will help solve your remote working dilemmas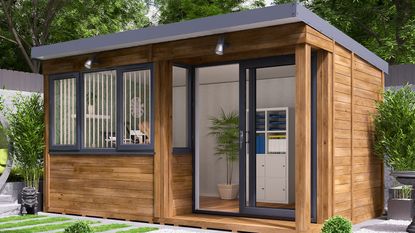 (Image credit: Dunster House)
With more of us working from home permanently, finding garden office ideas has become something of an obsession. There's no sign of a return to commuting and full-time office work on the cards anytime soon either, so chances are you're now considering your options for a more permanent office space at home. Working at the kitchen table, balancing a laptop on your knees while working on the sofa or squeezing a desk into the corner of a bedroom were all well and good as a temporary solution, but the likelihood is that after more than six months of this set-up you're desperately craving something better, quieter and more comfortable.
Trying to work in a busy household is tricky for concentration, household harmony, and maintaining a healthy distance between work and the rest of your life. But if you don't have the luxury of a separate room in your house that can become a dedicated home office, how can you get the space you need for working from home? Constructing an office in the garden can be a brilliant solution.
By giving up a small area of your outdoor space, you can gain a dedicated garden office with the room you need and a healthy separation from your home life. Just imagine having a fully functioning extra room complete with heating and electricity where you can work in peace and quiet, plus you get to close the door on work at the end of a busy day. Sounds like absolute bliss, right?
Another bonus with a garden office is that they rarely need planning permission – as long as it's single storey and meets other basic criteria. Already convinced? Check out these inspiring garden office ideas and start creating yours. And if you're looking for extra garden storage to tidy up your outdoor space (you want to make sure you'll have the best view possible from your new office after all), check out our best sheds for gardens big and small.
1. Pick great glazing
Floor-to-ceiling glazing, whether in the form of fixed panels or doors, will maximise the natural light in a garden office, as well as provide the best views across your garden when you rest your eyes from the screen. This garden office from Norwegian Log has bi-fold doors to completely open up the home office to the garden. Do be aware, though, that glazing will reduce the opportunities to position your desk and office storage furniture – particularly if it's extensive.
How to make sure you can fit all you need? It's worth creating a scale plan of your proposed office design and marking on the location of all the furniture you require in the room before you make a final decision.
2. Think about the exterior style
If you love modern interiors and want to create a space that feels like a seamless extension of your home, go for a design that has a strong architectural look. The Ultra range from Smart Garden Offices features crisp lines, large windows, double doors, hidden roofs and premium cedar cladding, plus this design is available in 64 sizes so you're guaranteed to find the perfect size to fit your garden.
3. Stay cool
You'll need to consider the position of your garden office carefully. Doors and windows that face south will maximise the daylight and warmth the room receives, but because there's a risk of its overheating in summer, a garden office facing this way may need shading built into the design to keep it comfortable on hot days. A screen like this stylish version on the Ufficio office pod from UrbanPods can help. Think about interior blinds or shutters, depending on the window style, too.
4. Size up your space
If you're putting up a new building in the garden, it's worth thinking about whether you want it to be office space alone, or you'd like to go bigger and make it a multi-purpose space. You could incorporate a living area that'll allow you take a break from the desk at lunchtime, or change your seat to make phone calls or read documents, for example, as in this spacious design from Crane Garden Buildings.
Alternatively, if you don't mind having gym equipment in there, it could double as an exercise space. Taking down a shed to make room for your garden office? Opt for a building with a separately accessed storage area for garden tools.
5. Go for a design and build package
If you'd like to have a really clear idea of how much your new garden office is going to cost upfront, it can be good idea to use a single company for the design and build of your new garden building. Most companies have a wide range of designs that can be customised to suit your exact requirements and then they'll also look after the installation and fit out of the new space for you too. This Inspiration design from Green Retreats has a clear pricing structure that includes the essentials – installation, foundations, lighting, heating, doors and windows, for example – so you can accurately price the total cost of your project.
You'll also get advice on the ideal location for your office. In this garden, the office extends the full width of the garden to maximise the internal floorspace, but its location at the far end of the garden means it doesn't dominate the space or the outlook from the house.
6. Think about the upkeep
The materials from which your garden office is constructed will determine how much maintenance you'll have to undertake to keep it in good shape. If the building needs ongoing care – for example, painting or staining – you'll also need to budget for the cost of the products as well as set aside the time.
This CUBE fx garden office from Garden House Design is made from stainless steel with a self-supporting stainless-steel frame and is virtually maintenance free.
7. Make sure your belongings are secure
Planning to have lots of expensive computer and office equipment stored in your new garden office? You'll need to make sure your new garden building can be properly secured to make it as difficult as possible for potential intruders to gain entry. This solid looking Helena garden office from Dunster has a secure 9-point locking system to ensure all your equipment will be just as secure in your garden office as it would be inside the house. There's also wide opening patio doors for bringing in that all important natural light and thick double-glazed windows with multi-point locking. Want extra security for peace of mind? It's worth investing in one of the best outdoor security cameras to keep an eye on your new garden addition.
8. Go for a roof overhang
A garden office design that features a roof overhang and verandah can be very useful, as well as making the building look good. It's somewhere to shelter when you're unlocking the office in the morning, or locking up at night, and the rain's falling. It can also allow you to leave the door open when the weather's not completely dry but you'd like to take advantage of maximum energy-giving fresh air in your work space. This is the Crane 3 x 3.6m The Hub Outdoor Right-Hand Corner Studio, from John Lewis.
9. Choose a summerhouse for occasional working
If you don't work from home year-round, you may be able to save by choosing a summerhouse rather than a fully insulated and double glazed garden office. That way you can still work away from the house and benefit from the fresh air, daylight and peaceful surroundings during the warmer months of the year, plus it'll double as a relaxation space. This Katie Alice Summerhouse from Scotts of Thrapston comes with decorative leaded casement windows and a natural cedar shingle roof for added charm. There's lots more inspiration for garden hideaways in our she shed ideas gallery.
10. Decide on the decor
You're going to be within the four walls of your garden room for – potentially – long hours every day, so do consider what the interior finish will be. As shown in this garden office from Crane Garden Buildings, timber can look warm and appealing, while plywood can look fuss-free and contemporary.
Depending on your supplier, the interior might also feature MDF or other boards, panelling, or you may be able to opt for plasterboard walls. These can then be painted, or even plastered by a specialist and then decorated. Check when you're buying to make sure you can create the interior finish you're after.
11. Put in a path
You don't want to bring half the garden into your brand new office on your feet so if there isn't a path that leads to this part of the garden (and you have real grass rather than the artificial kind), you'll need to plan a walkway to your new garden office. Not sure what design or materials to go for? Our garden path ideas feature has plenty of options to inspire your new walkway.
Think, too, about the flooring inside, as while a path will ensure your shoes are cleaner than if you'd walked over the lawn, they will still be wet sometimes. Different suppliers will offer different options such as laminate or wood, or they may supply the building ready for your own floorcovering to be installed. Our advice? Avoid carpet and opt for easy-to-clean finishes. This timber garden building is by Waltons Garden Buildings.
12. Build for two
It might not be a garden office for one individual that's required with so many people swapping to home working. But if you're going to share, it's worth going for an office that fits two of you comfortably. This might mean you need planning permission for your design, but it's well worth the extra cost for a more harmonious life.
The Medio Pod from UrbanPod is super-spacious for one, or accommodates two homeworkers in comfort.
13. Create a harmonious feel
A garden office should be sympathetic to the style of your garden and your home, and you'll find both more traditional designs and contemporary buildings on offer. Think external finishes as well as the overall lines of the building to create a link between your new garden building and the house. Some garden room designs, like this Clarence in European Redwood from Crown Pavilions, come with the opportunity to pick from a range of external finishes for a harmonious effect.
14. Go for corner glazing for a great view
House extensions that can be opened up on two sides of the room to blur the boundaries between indoors and out are increasingly popular, so why not create the same look in your garden office too so you can completely open it up to the garden on sunny days? This Hub corner studio from John Lewis ticks all the right boxes with indoor/outdoor living thanks to floor-to-ceiling glass panels on two sides which makes it feel incredibly light and airy. Designed by Crane Garden Buildings exclusively for John Lewis, this model will tuck neatly into a corner of your garden. It will also keep you warm and toasty during the winter as it comes fully insulated.
How to choose the right garden office
Types of garden office
A garden office could be a modular or bespoke design. You'll find a huge range of modular garden offices on offer from specialist suppliers, and they may offer the opportunity for customisation, so you don't have to settle for a completely off the peg design.
If your garden office is for everyday use it will need to be well insulated, connected to your electricity and WiFi, include a form of heating, and be adequately ventilated. A room you only use occasionally in good weather rather than as a full-time work space doesn't need to fulfil the same strict criteria, and can therefore be a cheaper option.
Planning permission for a garden office
Often you won't need planning permission for a garden office and can build it under the permitted development regime as long as it is single storey with maximum eaves height of 2.5m and maximum overall height of 4m with a dual pitched roof, or 3m for any other roof. However, depending on where you live, and what your business is, you may need permission. Check out our guide to garden office planning permission for the lowdown.
Garden office security
You'll likely have costly equipment in your garden room, so the structure, windows and doors should all be secure. Check the manufacturer's specification. Think also about an alarm and possibly CCTV. Refer to your home insurance policy as well because the new room may not be covered and you may need specialist garden office insurance.
Costing your garden room
Find out what's included when you buy. You may need to have the base in place ready for installation of a modular garden room. Getting in the electrician to run an armoured cable to the new building may also be an extra cost and something you need to arrange.
More garden buildings inspiration: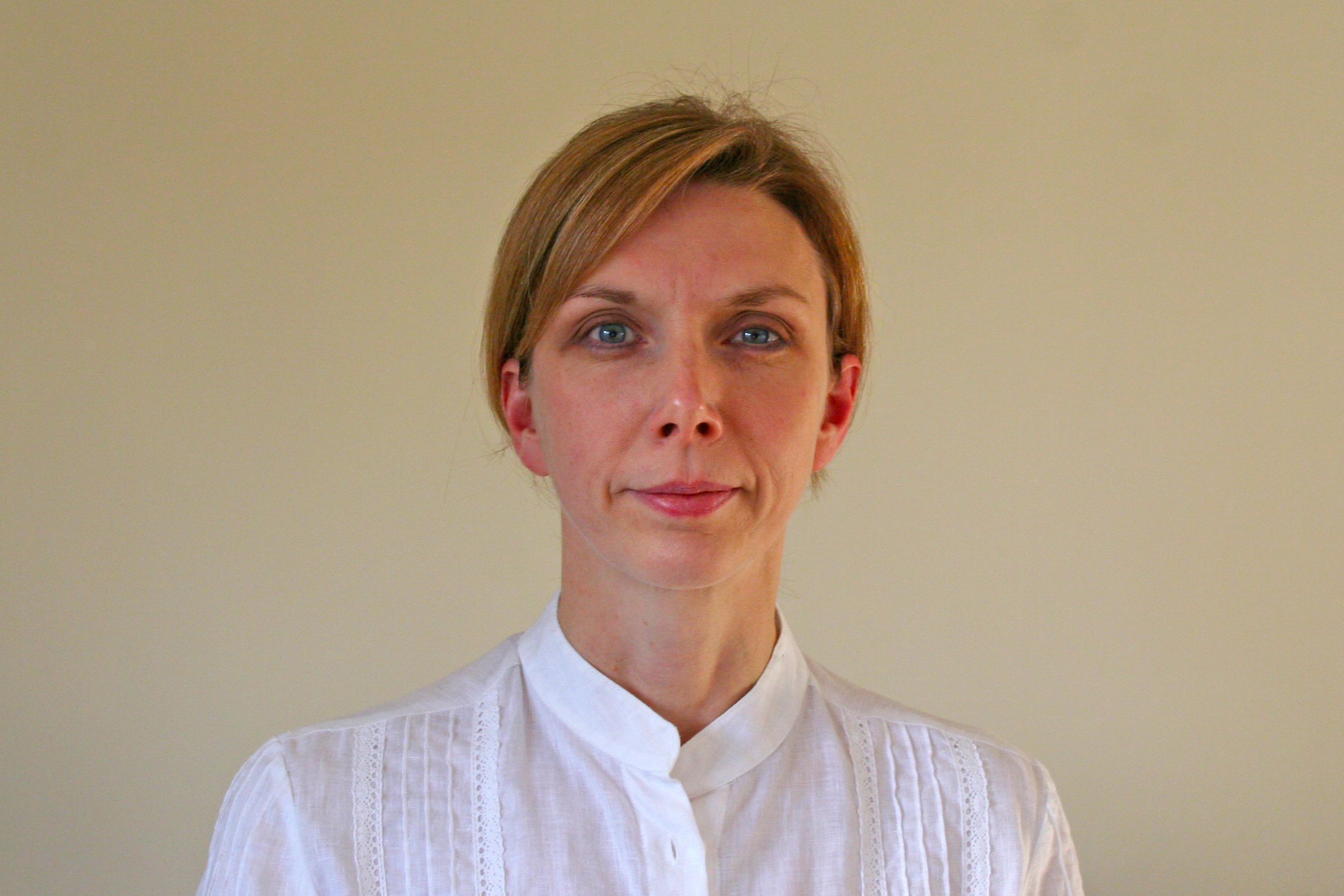 Sarah is a freelance journalist and editor writing for websites, national newspapers, and magazines. She's spent most of her journalistic career specialising in homes and gardens and loves investigating the benefits, costs and practicalities of home improvement. It's no big surprise that she likes to put what she writes about into practice, and is a serial house revamper.