Summer house ideas: 12 beautiful designs for relaxing garden rooms
Want a stunning retreat at the bottom of your plot? Our summer house ideas have lots of lovely styles to get you inspired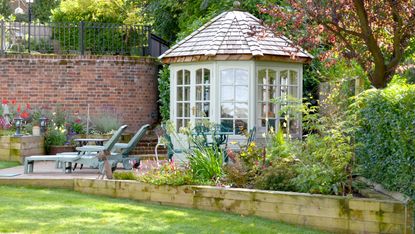 (Image credit: Malvern Garden Buildings)
Summer house ideas are a fabulous way to make the most of the warmer months. A pretty garden structure that's personalised to your style and needs – what's not to love?
When it comes to garden buildings, we often think of sheds. True, shed ideas can be stylish, but they're predominantly functional spaces for keeping tools safe. Summer houses, on the other hand, are all about relaxation as opposed to garden chores.
Of course, they're still versatile when it comes to how you use them. From a trendy retreat for socialising to a cosy reading corner, they can be transformed into whatever takes your fancy. Often designed with wide windows and doors, they create an outdoor room in your plot that offers shelter and comfort as well as the joys of a warm summer's breeze. And of course, regardless of the name, a good summer house can be used all year round.
Keep scrolling to discover some of our favourite designs. You'll want one of your own before you know it.
1. Opt for a pretty porch
A porch and picket fence combo adds an extra dose of charm to any summer house scene. Here, a wide decking expands the space further, which will come in handy when entertaining guests.
Of course, any summer set-up wouldn't be complete without some top-quality alfresco dining, which is where the best pizza ovens come in. Pop one nearby – this brickwork design nestled to the left of the building adds a rustic edge.
Notice the small chimney on the summer house too, which suggests there's a wood-burner inside. This will keep evenings cosy and encourage use even when the weather turns cooler.
2. Pair multi-pane windows with a blue-grey hue
We love this blueish-grey color. It's both pretty yet contemporary and makes a wonderful hue for your summer house ideas. Paint both indoors and out for a sense of cohesion, and pair with a hipped, cedar-shingled roof for an eye-catching contrast.
Multi-pane windows add a flowing feel and will let in tons of daylight even when the double french doors are closed. To finish the look, simply fill with potted plants, some of the best outdoor rugs, and a comfy sofa for sitting back to take in the view.
3. Use your levels to create a destination point
Summer house ideas are a fabulous way to create a focal point in a plot. But, when you bring levels into the mix, the look is elevated further (both literally and figuratively).
This design with its cream hue and traditional arched windows offers an elegant style. Surrounded by summer blooms such as peonies and irises, it makes for a gorgeous destination point when placed on higher ground.
What's more, there's likely to be a better view of the rest of your garden from a loftier retreat. Those steps will be well worth the climb. After more inspiration for a hilly plot? Take a look at our sloping garden ideas.
4. Try a wooden gazebo style
If you love summer house ideas that have an open and airy feel, then this may be the design for you. Hand-built from sturdy wood, this relaxing retreat would work well in a modern garden or near a pool, if you're lucky enough to have one.
And don't think that the lack of windows means it's any less comfortable. Pull-down screens can be used for extra shelter when needed, and inside, you can find a curved bench at one end and a plush sofa section at the other. What's more, the incorporated storage adds a homely touch (and is perfect if you want to keep favourite tipples nearby, without trudging back to the house first).
As well as providing cover from the hot summer sun (or the odd bout of drizzle), the roof could be used to string up pretty festoon lights to boost the evening ambience. It's an ideal spot for entertaining guests, whatever the weather.
5. Soften a corner of your plot
An octagonal design can enhance the visual interest of summer house ideas. What's more, it can make them more versatile when it comes to their placement.
Painted in a pale sage-green, this summer house brightens up what could be a rather gloomy garden corner. Plus, it's been used to block off the corner's point, softening the angles and widening the space.
Simply surround with one of two of the best sun loungers and flower-filled raised garden beds for a gorgeously summery set-up.
6. Go modern for your summer house ideas
If you love our modern garden ideas then perhaps you're looking for a summer house with a more contemporary edge. Well, how about a design like this?
Clean lines offer a fuss-free style whilst a deep graphite hue works beautifully against the natural wood. Large sliding doors and full-length windows offer easy access and clear views of the garden.
Finish the look with one of our hot tub ideas nearby, or even a miniature golf course – that way you'll be set for tons of summer fun.
7. Paint it a vibrant color
You don't have to stick to neutrals when it comes to summer house ideas. For a vibrant feature, why not opt for something a little more exciting?
A bold turquoise is a gorgeous option and will jolly up any plot. We adore how the interior of this design is painted in a crisp white to provide a clean contrast. Check out the stained-glass windows too – a wonderful finishing touch for a slightly more bohemian-themed retreat.
8. Go for ornate details
Give your summer house ideas some extra pizzazz with architectural features. For example, this dramatically sloping roof adds a lovely sense of character, as does the pair of ornate finials that adorn it.
A chaise loungue is a fantastic choice for reclining in style. And if you look closer, you might be able to spy a large mirror propped along the back wall – a great way to expand the feeling of space. Check out our garden mirror ideas for more on-trend ways to use them.
9. Opt for sleek shapes
A distinctive curved roof offers a modern look to any summer house or garden building. Meanwhile, a slice of deck at the front (this one is built into the design) is perfect for placing potted plants for an extra dose of foliage or flowers.
Double sliding doors are all that's needed for uninterrupted views of the garden, and can be easily opened and closed depending on the temperatures. This isn't just a relaxing retreat for summer – it'll provide a chic extension to your home all year round.
10. Blend it into the background
Not everyone wants to make summer house ideas the main focal point in a plot – and that's perfectly fine, especially if your garden isn't the largest. In fact, if you opt for darker colors, it can help the structure recede into a space. This can actually make a plot feel bigger.
So, for an understated yet classic look, opt for green or deep brown hues inspired by nature, such as this khaki shade. If you fancy a bit of DIY action, our guide on how to paint a shed will help you get started.
Surround with lush flowerbeds for a pretty scene, and why not place a water feature nearby? That way, you can listen to its soothing sounds as you relax in your garden retreat.
11. Deck out indoors with cosy accessories
One of the best parts of a new summer house is deciding how to decorate it inside. It's a fabulous opportunity to channel your personality and really create a retreat that's perfectly tailored to you.
Whether you're using your garden building for relaxing, socialising, or a bit of both, you'll want it to feel cosy and welcoming. String up fairy lights, pile on the cushions, add LED candles in lanterns, or consider adorning the walls with pictures or a totally-on-trend macrame wall hanging. Head over to our she shed ideas for more inspiration.
Clever storage solutions are also good additions for tidying away extra blankets, books, or outdoor toys. Try slimline shelving or benches with concealed storage space.
12. Incorporate a shed
If you love the idea of a summer house but need a shed as well, why not combine the two?
This design offers a quiet retreat for whiling away a sunny afternoon. But, it also has the added bonus of a clever built-in shed tucked around the side. This will give you a safe place to pop your tools and other garden bits and bobs, whilst maintaining a cohesive style for your space.
Do you need planning permission for a summer house?
Jason Preece, General Manager at Malvern Garden Buildings' says, 'You don't usually need planning permission for a summer house in the UK, as long as the height is 2.5 metres or under and it is positioned 2 metres from your boundary.'
'However, it's always best to check with your planning office,' he adds. 'There are some exceptions, for example if you live in a conservation area, a listed property or in a national park.'
How do you stop damp in a summer house?
There are a few ways to help stop damp in a summer house. Generally, it's caused by trapped moisture, often as a result of condensation. So, try to keep your garden building well-ventilated. On dry days, open the windows often to encourage air circulation, and look for designs with ventilation grates installed. It's also a good idea to periodically check your roof and windows, and repair any damage when it occurs.
Another tip: when you're giving your summer house furniture a freshen up (perhaps by following our guide on how to clean outdoor furniture) be sure to let it dry thoroughly before putting it back inside.
You can also consider insulation. Malvern Garden Buildings' summer houses are lined with 'Ufoil', explains General Manager Jason Preece. This insulates the building for comfortable year-round use but also acts as a really effective moisture barrier, he says.
'The other option is to have "Tyvek" as a roof underlay. This is a breathable membrane that lets moisture out but prevents damp from coming into your summer house,' he adds.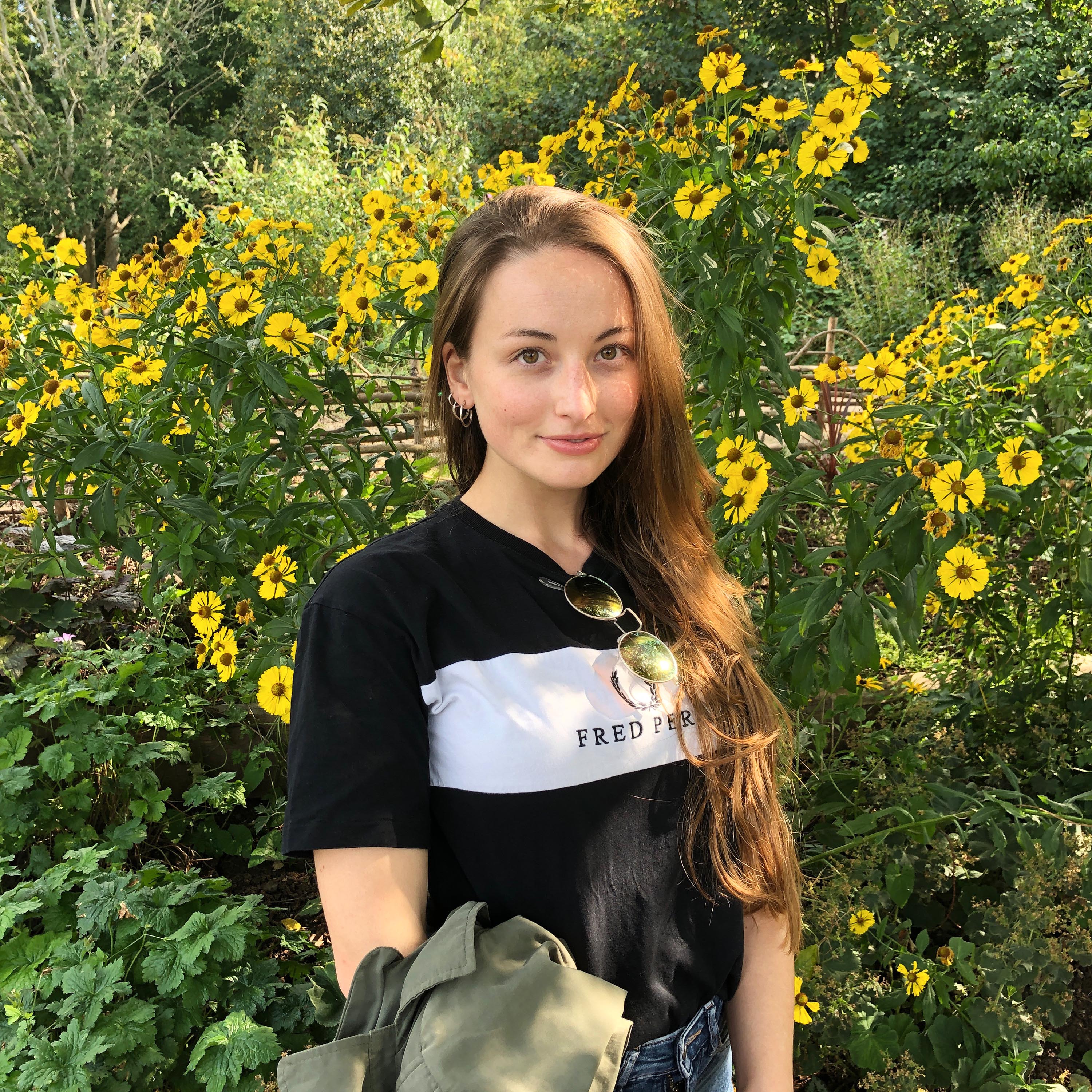 The garden was always a big part of Holly's life growing up, as was the surrounding New Forest where she lived. Her appreciation for the great outdoors has only grown since then. She's been an allotment keeper, a professional gardener, and a botanical illustrator – plants are her passion.