5 flowers to sow in February to guarantee stunning summer blooms
Planning your summer borders and containers? Start sowing these flowers now and you'll get to enjoy the beautiful results when the warmer weather arrives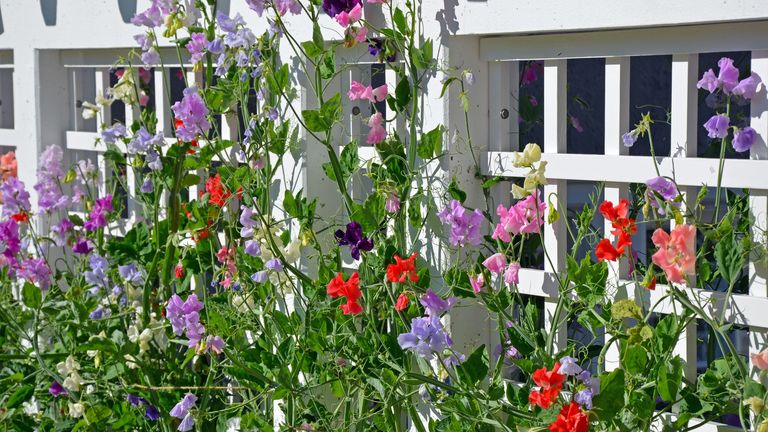 (Image credit: Suttons)
The weather might be less than inviting in February, but this month is all about getting ready for what's to come later in the year.
Take advantage of this quieter period to plan your summer garden and to start sowing some seeds. Now is the perfect time to do this, especially if you have a greenhouse. If you don't, there are still plenty of alternative spaces you could use, such as a kitchen windowsill, a shelf in the garage, or by investing in a small cold frame for the garden.
The advantage of learning how to grow flowers from seeds is that you will have seedlings ready to go in the ground as soon as the frosts have gone and the sun warms the soil. It gives you a head start on those seeds that you will direct sow later in spring, plus it's a good way to stagger your blooms so you get a succession of stunning flowers throughout summer.
Keep reading for some of our favourites flower seeds to sow now.
1. AGASTACHE
These beauties are great for adding height to your borders. They have tall yet attractive flower spikes that will stand out with their bold purple flowers, which are liquorice scented. Butterflies and bees love them too. There's more plants for pollinators in our guide to bee friendly plants.
Another bonus is that they are easy to grow, and are happy even in the poorest of soils. Sow from February to March under glass and they will bloom from September to October, which will give you a bright burst of colour during those autumnal weeks.
2. CALENDULA
If you're a fan of low maintenance garden ideas, then calendula could be a good fit. This variety produces large flowers in a harmonious colour palette, plus they are edible.
Happy in a sunny spot, you can use them for your borders and pots to create a stunning colourful display. Right now, you can sow indoors and keep them at a temperature of 18-23˚C (65-73˚F). Once the seedlings have taken hold, transplant them and store them in a cooler place until large enough for outside. Or, if you want to wait, you can direct sow in April and May.
There's more advice on growing flowers that you can also eat in our guide to edible flowers.
3. DELPHINIUM
This is a lovely variety to get started with for summer flowering. Its pretty lilac petals will work perfectly for cottage garden ideas as they have a romantic, period feel to them.
Sow now onto a moist, well-drained seed compost, pop into a polythene bag and place in the fridge for three weeks. Then, place them in a warmer spot for germination – you can use a propagator for this. Germination can take up to two months.
4. COSMOS
Cosmos can be started now as long as you sow indoors on a windowsill or in a greenhouse. Don't plant it out until the last frosts are well and truly gone. You can also direct sow in early May.
This particular variety is designed for pots as it's a slightly smaller, dwarf version of one of the most popular 'Purity'. This variety will flower from June until October. Cosmos really is the gift that keeps on giving too – the more you cut off the flowers, the more buds will appear!
5. Sweet peas
Naturally we had to mention the good old sweet pea as it brings so much joy to our gardens.
This lovely variety is one of the most fragrant of all the sweet pea varieties, so if that's what you love the most then pop it on your ordering list. It has unusual colouring too, with creamy petals and lilac edging.
Sweet peas are also a climber, which gives another alternative in terms of where to plant them. They are happy to be sown indoors from as early as January and right up to April, and will flower from June until August.
Head over to our guide on how to grow sweet peas for more tips.
Sophie has been an interior stylist and journalist for over 20 years and has worked for many of the main interior magazines during that time, both in-house and as a freelancer. On the side, as well as being the News Editor for indie magazine, 91, she trained to be a florist last year and recently launched The Prettiest Posy where she curates beautiful flowers for weddings and events.