5 of Monty Don's favourite succulents and top tips on how to grow them
If you're interested in how to grow succulents there's never been a better time. They're more popular than ever on Instagram and Monty Don is a fan too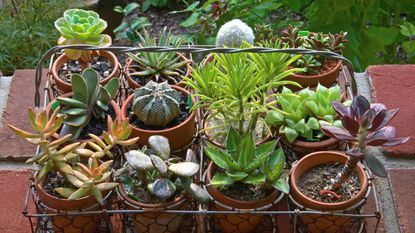 (Image credit: Alamy)
Now's the right time to find out how to grow succulents. The trend for growing them is showing no sign of letting up, with over 10 million #succulents tags on Instagram. Monty Don's in on it too. He's been posting pics of his succulent collection all summer and has just tucked his plants up in the greenhouse for winter. But did you know that not all of them have to be taken inside? It depends where you live and how sheltered your garden is. Also many of them are more tolerant of cold than you might expect. Some are frost resistant despite their origins (remember it gets pretty cold in the desert at night), while other succulents are alpine plants.
We love succulents for their architectural shapes and stunning colours. They're pretty indestructible too, which is always a good thing. A porch or windowsill will always work if you don't have a conservatory or greenhouse to overwinter more delicate ones. Read on to discover Monty Don's favourites and top tips for growing them in your space.
1 Kalanchoa thysiflora 'Bronze Sculpture' (paddle plant)
A photo posted by @themontydon on Aug 16, 2020 at 12:42am PDT
A beautiful sculptural plant with matt green succulent leaves flushed with burgundy towards the tips, this is the one that takes centre stage in Monty's post. Paddle plants are not cold hardy, so it's best to pot them up in a container that can be brought indoors when the temperatures dip. Plant in well-drained compost in an area of your garden that gets the most sunlight. Water regularly if the soil dries out but it won't like being flooded, so err on the side of caution if unsure.
2. Aloe polyphylla (spiral aloe)
A photo posted by @themontydon on Sep 13, 2020 at 11:06pm PDT
This ornamental aloe has a unique leaf formation that corkscrews out from the centre of the plant. It comes from South Africa but a mature plant can withstand freezing temperatures including snow. It prefers a shady spot, doesn't like hot temperatures and does best in a sloping position. The thick leaves have sharp edges that form a clockwise spiral once the plant reaches 20cm-30cm in diameter. After a few years you might be lucky and get spikes of pink or red flowers.
3. Aeonium 'Schwartzkopf'
This modern looking purple-black variety of succulent has rosettes of flowers on tall stems up to around a metre and makes an impressive architectural looking display. It has loose clusters of small, star-shaped flowers in spring too. It likes full sun and can be grown outside in summer but as it comes from the Canary Islands it needs to go under cover when the temperature dips below 5°C. Fortunately it loves growing in a container, which makes life easy when you want to bring it inside for winter. Love the idea of having your own greenhouse to overwinter your plants? Head to our guide to how to choose a greenhouse for some expert advice to help you find the right design for your space and budget.
4. Echeveria 'Perle von Nürnberg' (hen and chicks)
This decorative evergreen succulent has rosette shaped leaves that develop a purple sheen which gets more intense the brighter the light. They can also produce clusters of pale pink flowers. A tender variety of succulent that prefers to be indoors in a warm environment, it can be allowed outdoors during summer. They produce baby plants (that's where the name hen and chicks comes from). They're easy to grow so pull them off and plant them up in small pots of gritty compost.
5. Aeonium tabuliforme (flat topped aeonium)
The flat saucer-shaped succulents with bright green rosettes of leaves in Monty's greenhouse post are the flat-topped variety of aeonium. This one comes from Tenerife, so for best results grow it in a container in full sun. It likes to be outdoors for summer and will not require any watering. It needs to be protected from frosts during the cooler months of the year though so you will need to lift in indoors then. It enjoys the company of other succulents so try potting it up in a display.
Read more: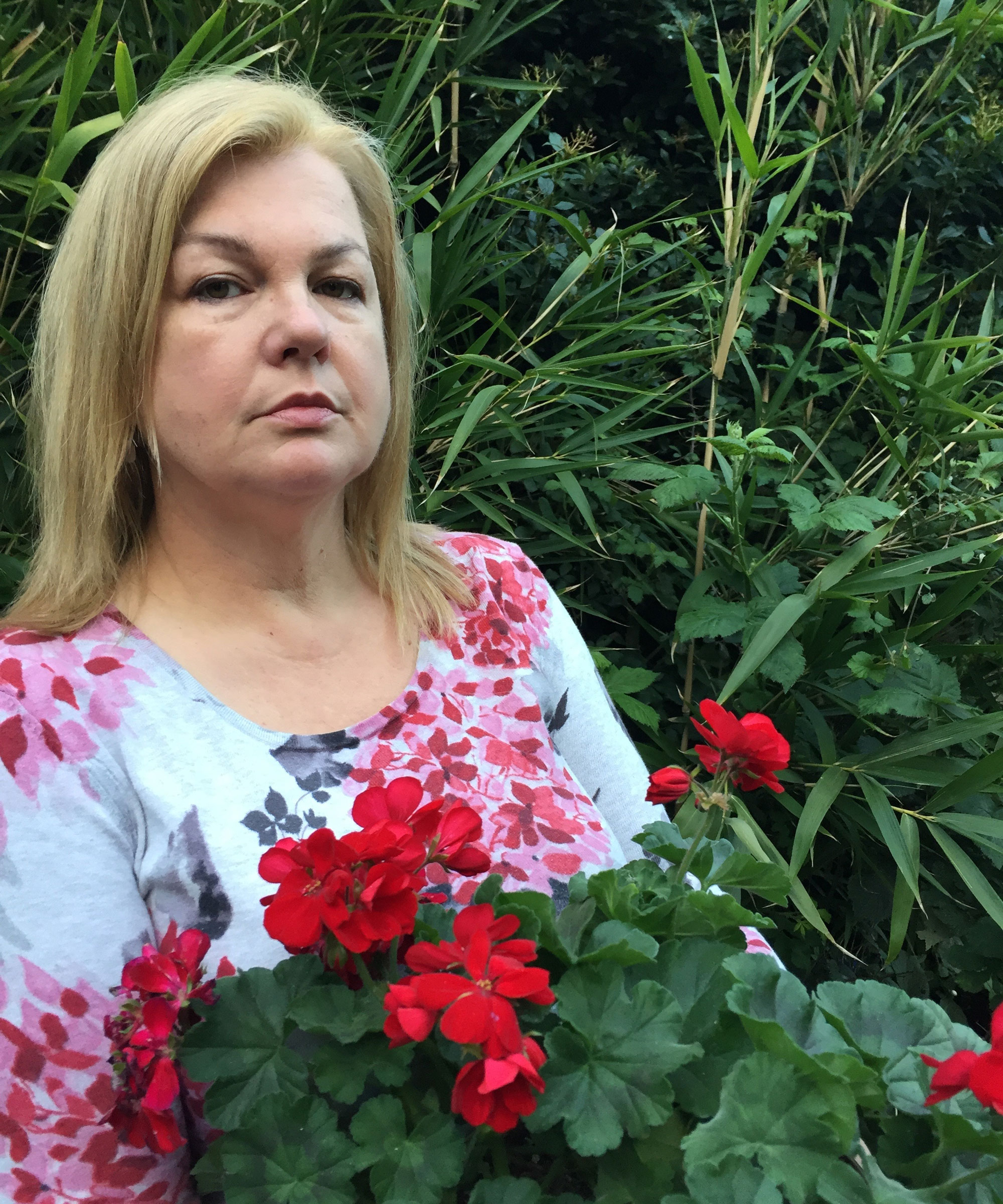 Lifestyle journalist Sarah Wilson has been writing about gardens since 2015. She's written for Gardeningetc.com, Livingetc, Homes & Gardens, Easy Gardens and Modern Gardens magazines. Having studied introductory garden and landscape design, she is currently putting the skills learned to good use in her own space where the dream is establishing a cutting garden.