How to choose a greenhouse
Find out how to choose a greenhouse with our easy-to-follow guide and you can make sure you get the right design for your space, needs and budget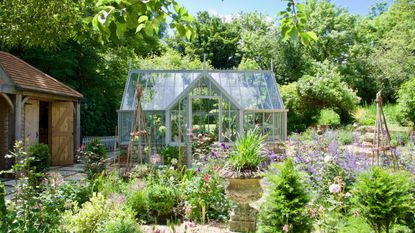 (Image credit: Alitex)
Struggling with how to choose a greenhouse that works for your garden? Then you're in the right place. Whether you'd like a bespoke Victorian-style glasshouse, a streamlined modern glass affair or a simple lean-to, the latest styles come in on-trend paint shades, combine growing and storage space, and have cleaner lines and larger windows for showcasing your plant collection. Whatever the weather they'll be sure to draw you out into the garden.
At this time of year, the best greenhouse ideas mean you can take your gardening up a level. They are the perfect space for sowing seeds, nurturing cuttings and exotics, and overwintering more delicate plants. This means you can become a year-round gardener, not just a summer one.
Read on to discover everything you need to know about how to choose the best greenhouse for your garden.
What are the benefits of having a greenhouse?
By investing in a greenhouse for your garden, you can become a year-round gardener by extending the growing season. You'll have a place for sowing seeds, nurturing cuttings and other plants during winter and spring. You'll be able to grow lots of salad crops for a longer period, and can also try some more exotic vegetables like cantaloupe melons and sweet potatoes. You can give your indoor plants a holiday, especially any cacti or succulents. Plus there are so many beautifully designed greenhouses to choose from now that will add to your garden aesthetic.
What type of greenhouse is best?
Look at your space and decide what type of greenhouse will work best for you. There is a huge choice available now ranging from generously proportioned freestanding models that best suit a large garden, to smaller space-saving lean-tos if you have a small garden. You can also get greenhouses that are combined with sheds if space is tight. The most popular style of greenhouse is the classic apex design with its distinctive pointy roof, as pictured above.
What materials are best for greenhouses?
Traditional greenhouses tend to be made of aluminium. There are lots of pluses. They are lightweight but at the same time sturdy, and don't require any maintenance. They tend to have all-over glazing which maximises your growing space as you can plant things in the ground and the light will still reach them. If you want something with more of a design appeal, wood is a good choice but these styles will need regular maintenance to keep them in good condition especially if you paint them. Another great idea is greenhouses featuring lower walls built from brick, with glazed sections on top.
What sort of glass is best?
There is a great variety to choose from. Toughened safety glass is a good choice if you have children or pets. Then there is a range of plastic products to choose from. Polycarbonate is also safe, UV protected and has good insulation qualities, but the downside is that it's expensive. Acrylic is also stronger than glass but cheaper than polycarbonate. The most affordable plastic option is Styrene, which is stronger than glass and shatterproof, and has good insulation qualities but isn't usually UV protected. Ask your chosen supplier for the technical details when buying your greenhouse to help you narrow down your selection further.


How big does a greenhouse need to be?
This very much depends on the size of your garden as you want the greenhouse to look in proportion to the rest of the space, but the good news is that greenhouses come in a wide range of sizes so you'll be able to find one to suit your space.
The size you choose will also be influenced by what you want to grow and how much of it. So this means going for a family-sized greenhouse if you dream of growing plenty of fruit and veg next year to become more self-sufficient. To give you a reasonable amount of growing space, you'll want to consider once that's at least 6ft wide, although designs that are 8ft wide and bigger will give you room to add shelving on one or both sides of the greenhouse. Chances are that once you start using your greenhouse you'll want to try growing more each year, so it's a good investment to go for a slightly bigger design now to give you plenty of space to grow into, so to speak.
For more compact spaces, opt for a smaller lean-to style (see below). These are adequate if you simply want to fill your salad bowl or extend your houseplant collection with some exotics but aren't interested in growing much else.
What are the options for mini greenhouses?
There are many advantages in choosing a lean-to style glasshouse besides the hint of nostalgia. Even the smallest of gardens or courtyards usually has enough space to incorporate one. Being in close proximity to your house also means it's easier to install utilities such as electricity and water. There are other benefits too. As a lean-to is usually sited against a wall of your house, it will benefit from the warmth from inside your home. It will store the warmth of the day and release it during the night to help keep your plants nice and snug. This will help to extend your growing season and could save you money by reducing the need for heating equipment.
There are also plenty of even smaller mini greenhouses that are suitable for small patios and will give you enough space to overwinter some of your favourite plants or to grow a few veg plants.
Where's the best position for a greenhouse?
It's always best to choose the sunniest spot in the garden for your greenhouse. It needs to be in the place where it will get the most light throughout the day to fully benefit the crops you want to grow. So avoid positioning it in an area that's too shady or near any other garden buildings or large trees that will create shadows.
For cultivating summer crops (such as tomatoes), a north-south orientation is preferable, but if you want to grow winter-blooming exotics, an east-west placement is better. Constructing a greenhouse against a brick wall helps to raise the temperature and allows climbers (such as peaches) to be grown.
You will also need to build a base for the greenhouse so the site needs to be level. You need to be able to walk around the greenhouse in case glazing panels need replacing or you decide to extend the growing space with supplementary cold frames, so make sure you leave enough space for this.
If you're going to install lights, heating or water you will need to factor in the practicalities and position your greenhouse in close proximity to the house, or factor in the cost of extending these supplies to another part of the garden. If you intend the heat the greenhouse, the further it is from the house, the more expensive it will be to lay outdoor cabling.
Can you assemble a greenhouse on a DIY basis?
All greenhouses need a good solid base, either of concrete or paving slabs, and a path leading up to the door. You can do these jobs yourself if you're a competent DIYer or call in a local builder to help if not. If you want to build the greenhouse yourself you'll need at least one other person to help you, preferably two, as it's quite a big job. Once the kit arrives, check you have been sent everything you need in terms of assembly, and you have the necessary tools on hand. Go through the instructions and make sure you have a clear idea of what's required before you start building it. If this seems like a daunting task, don't worry as many companies offer a service where they will erect the greenhouse for you, but this will come at a price.
What are the best growing conditions in a greenhouse?
The idea is to create a micro-climate where your plants will thrive and temperatures are kept as consistent as possible. Many gardeners keep the chill off their plants with unheated greenhouses, but if you want to be a successful year-round grower you might want to consider heating and cooling systems, ventilation and lighting to create the ideal growing environment. Larger greenhouses can be divided internally to create 'climate zones', allowing different growing conditions to suit the needs of different plants. Crops like cucumbers, tomatoes and peppers generally thrive in steady temperatures between 12-29˚C.
What are the latest greenhouse trends?
Frameless glass houses are growing in popularity. As well as looking good, the elegant design is practical too as it maximises the amount of sunlight that gets to your plants. The toughened and polished glass blends into your garden seamlessly yet the sleek minimal lines are a feature in themselves. They're easy to clean too as there's no build-up of moss and debris.
Another trend is mixing traditional and modern materials, such as combining a charcoal black frame with a brick base. The Victorian Terrace glasshouse range from Hartley Botanic combines the best elements of modern and traditional greenhouse design.
What are the colour options for a greenhouse?
As well as the more traditional soft shades of cream, grey and green, Scandi style charcoal frames are on trend, as well as black, graphite and dark bronze for those wanting a more contemporary look that adds a touch of dark drama. Wood can be stained any colour you want, so if you're big on brights it's probably the easiest choice for you. Want to give your existing wooden greenhouse a colourful update? Head over to our guide to the best exterior wood paint to find the right product for your makeover project.
What accessories do you need for your greenhouse?
Now for the fun part – buying those essential extras that can transform your greenhouse and make it look much more professional, as well as improving its efficiency. Space-saving shelves and benches enable you to make the most use of vertical growing opportunities and 'stage' your plants too which adds to the aesthetic appeal. If you pick a predominantly glass greenhouse think about buying a shade cloth to protect your plants from extreme sunlight. The inside of the greenhouse becomes cooler if you use one, helping to regulate the growing conditions for your plants which will lead to better results.
Do you need planning permission?
Greenhouses don't usually need planning permission but it's always worth double checking with your local planning department to check any restrictions there may be for your particular location. For example if you live in a conservation area there may be a limit on the size of greenhouse that's permitted and whether there are restrictions about it affecting the street view. There might also be height restrictions if you are planning on citing a greenhouse near a boundary wall.
Most important of all...
Enjoy your greenhouse! Squeeze in a comfy seat and lots of leafy plants and remember to take the time to sit and enjoy your green oasis while you plan your planting. If you're lucky enough to have the space (and budget) for a larger design, your greenhouse could also double up as an extra living area. Think of Sunday morning brunches or a lovely afternoon tea with friends surrounded by your plants and in the warmth of a glasshouse. Add a small bistro set, a comfy armchair or sofa to your greenhouse and you'll have a tranquil spot to sit and unwind while also enjoying views of your garden. Bliss!
Read more: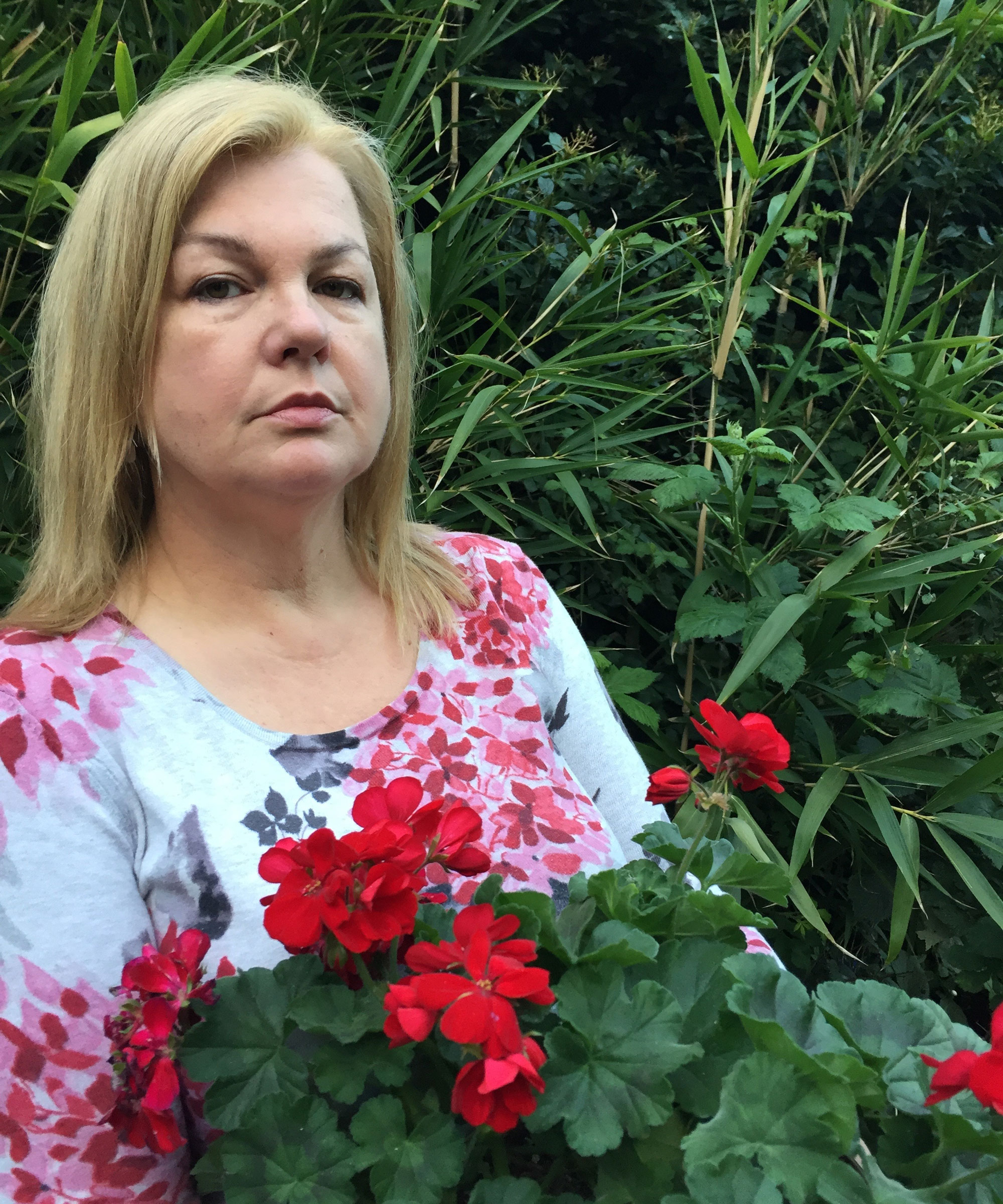 Lifestyle journalist Sarah Wilson has been writing about gardens since 2015. She's written for Gardeningetc.com, Livingetc, Homes & Gardens, Easy Gardens and Modern Gardens magazines. Having studied introductory garden and landscape design, she is currently putting the skills learned to good use in her own space where the dream is establishing a cutting garden.