Autumn roasted vegetables recipe: try this take on a weekend roast
With a sprinkle of spice and a scattering of herbs, homegrown autumn vegetables can be turned into the best comfort food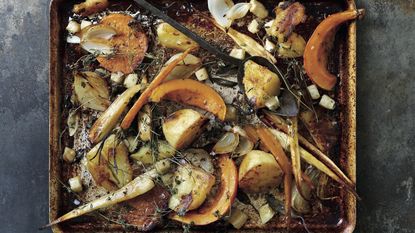 (Image credit: Steve Painter/Ryland Peters & Small)
Weekend cooking should be laidback and easy, and this recipe for homegrown autumn vegetables ticks all the boxes. It's the perfect way to put all that tasty veg you've grown in your veg patch over the summer to good use.
Simply layer a baking tray with a seasonal mix and slide it in the oven to roast while you sit back and relax. Wedges of spicy pumpkin, chunks of honeyed parsnip and punchy celeriac are partnered with old favourites carrots and potatoes and will roast to perfection with a knob of butter and some herbs tucked in, their flavour intensified by the heat of the oven. It's a real showcase for the best produce from your veg patch and is autumn comfort eating at its best.
This recipe takes just 30 minutes to prep and about the same time to cook. It will serve four and is delicious just as it comes or as an accompaniment. Read on to find out how to make it, then head over to our grow your own guides, including how to grow garlic, for more brilliant varieties you can add to your veg patch.
SEASONAL ROASTED VEGETABLES RECIPE
Ingredients
4 carrots, unpeeled
1 star anise
4 large roasting potatoes, peeled and cut in half
a knob of unsalted butter
4 parsnips, peeled and cut into quarters lengthways
a drizzle of runny honey
1 celeriac, peeled and diced into 1cm cubes
1 small pumpkin, unpeeled and sliced into 2cm wedges
pinch of cumin seeds
1 large sweet potato, peeled and sliced into 2cm rounds
1 teaspoon miso paste
2 onions, trimmed and quartered
vegetable oil, to coat
fresh marjoram, thyme and sage leaves, to season
table salt, to season
ground white pepper, to season
Method
1. Preheat the oven to 180°C (350°F) Gas 4.
2. Scrub the carrots with a wire scourer to clean off all the dirt and rough up the surface. Put in a pan of cold salted water and add the star anise. Set over a medium heat and bring to a low simmer for 10 minutes, then remove from the water using a slotted spoon and leave to cool. Slice in half lengthways, rub with a little vegetable oil and place in a large oven dish with a light covering of salt to season, leaving room for all the other vegetables.
3. Put the potatoes in a pan of cold salted water. Set over a medium heat and bring to a low simmer for about 15 minutes until they are just starting to flake and break up. Drain the potatoes in a sieve and set over the warm pan (no longer on the heat) for 10 minutes to dry out completely. Toss with a knob of butter and add a pinch of salt and white pepper while they are still warm. Transfer to the oven dish with the carrots.
4. Rub a little vegetable oil over the parsnips and then a little honey to form a thin glaze. Add to the oven dish and sprinkle with a little salt to season.
5. Toss the celeriac cubes with some vegetable oil and ½ teaspoon of salt and transfer to the oven dish.
6. Remove any seeds from the pumpkin slices, rub with vegetable oil to coat, then sprinkle lightly with cumin seeds. Transfer to the oven dish and arrange skin-side down.
7. Rub the sweet potato slices with vegetable oil, then rub the flesh with the flesh with the miso paste. Transfer to the oven dish.
8. Add the onion and drizzle with a little vegetable oil.
9. Sprinkle a few marjoram, sage and thyme leaves over the top and cook in the preheated oven for 30-40 minutes or until the potatoes are golden brown.
10. Remove from the oven and serve.
Learn how to create a herb garden in our feature so you can grow a tasty selection of fresh herbs to add to delicious recipes throughout the year.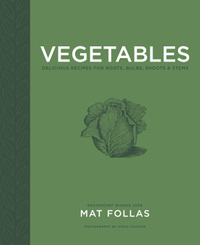 Vegetables: Delicious recipes for roots, bulbs, shoots & stems by Mat Follas | £10.99 at Amazon
Make vegetables the star of the show with this creative recipe book. Chef Mat Follas uses his culinary skills to bring you a selection of plant-based recipes that everyone will love.
Read more: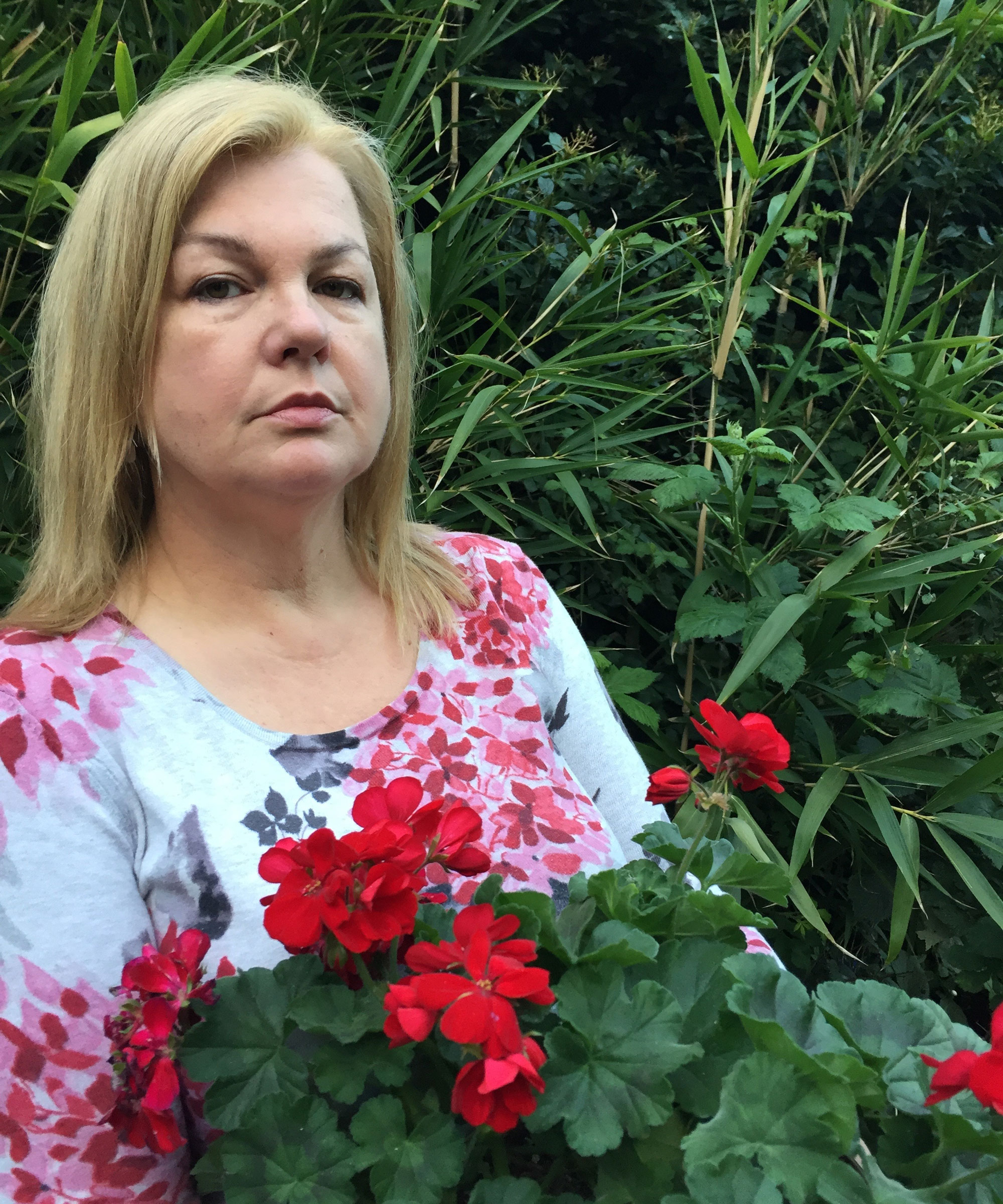 Lifestyle journalist Sarah Wilson has been writing about gardens since 2015. She's written for Gardeningetc.com, Livingetc, Homes & Gardens, Easy Gardens and Modern Gardens magazines. Having studied introductory garden and landscape design, she is currently putting the skills learned to good use in her own space where the dream is establishing a cutting garden.