4 reasons why you should consider adding a garden office to your outdoor space now
If you're struggling with remote working then a garden office could be a big help to alleviate the pressure on your work/life balance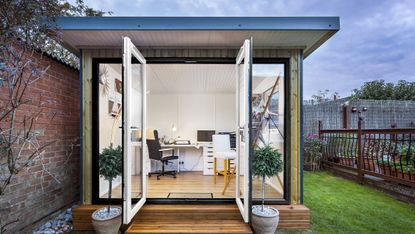 (Image credit: Green Retreats)
Many of us have been working from home throughout the pandemic and at present there seems to be no immediate change ahead.
Setting up a home office has had its challenges with a recent study finding that 37% of millennial and Gen Z workers are struggling to maintain a work-life balance. If a garden office is on your radar then check out our great garden office ideas.
The ideal solution for a permanent switch to home-working could be a garden office. Recent stats have shown that more and more home workers are retreating to the garden, transforming their outdoor bike and storage sheds into a vibrant workspace. But what are the benefits of a garden office as opposed to an office inside the home?
A garden office could be better for your mental wellbeing as well as your productivity. It will also clear the work clutter from inside giving you space back that you might have lost to a desk or office chair at the start of the pandemic. Finally, a garden office could add value to your home.
If you are buying a garden office first check these five mistakes to avoid. Otherwise read on to decide whether the benefits of a garden office are worth adding one to your outdoor space.
1. They bring back the commute
Unless you're one of the lucky ones, it's safe to say that the daily commute to work is a hassle and expense that you won't have missed. But according to a report from Microsoft, the lack of a commute could actually be negatively impacting us.
Shamsi Iqbal, principal researcher, Microsoft Research stated in the report 'Commutes provide blocks of uninterrupted time for mentally transitioning to and from work, an important aspect of wellbeing and productivity. People will say, "I'm happy I don't have to commute anymore. I'm saving time." But without a routine for ramping up for work and then winding down, we're emotionally exhausted at the end of the day.'
So how could a garden office help alleviate some of that emotional exhaustion? According to Johnathan Bulmer, MD at Cleveland Containers, 'If you have a garden office, you might not have a long way to go (depending on the size of your garden!), but you're making yourself physically step out of your house to start work. As a result, you're not extending your living room or spare room, which you're likely to stay in after 5pm comes around, making it harder to switch off. This is your own bit of space, peace, and tranquility, away from the distractions of family life.'
2. Being in nature is good for mental health
Garden offices should, and often will, have large windows which give you a view into the garden. We all get distracted from time to time throughout the day. It's far better to look out of a window and enjoy the natural views of our garden than to reach for our phone to check on our social media.
Karen Brooks, Owner at the Hampshire-based PR firm Esprit Media recently built a garden office. 'At home, I'd get distracted and start doing chores like the laundry and washing up, but in this garden office I love having the distinction between work and life,' she says.
Regardless of whether you're in town or country, there's always some form of nature that can be enjoyed in our gardens, and the mindfulness and tranquility that nature brings can play a huge part in our day-to-day wellbeing. As a result, we can feel less stressed by the day-to-day pressures of work.
3. It's a mood-boosting project
When you're not using it for work the garden office can be a multi-functional space. It can act as a space for crafting activities or be perfect for our she shed ideas. Decorating it can be a craft activity in itself and having a project to deal with whilst Covid restrictions are still in place can be a real mood booster.
4. It adds value to your home
Depending on where you are and the nature of your garden office you could add significant resale value to your property. Not only is a garden office less expensive than a typical extension on your home, it is far less invasive work to undertake.
According to Garden Room Sanctury's article, how much value does a garden office add to a house, you could add around 5% onto the total property value with a well-constructed garden room. Which in the end far outweighs the cost of the installation.
If you've been tempted to invest in a garden office make sure you read our guide on garden office planning permission before investing in any big changes.
Looking for more ways to make the most of your garden buildings? Our shed ideas will give you plenty of inspiration.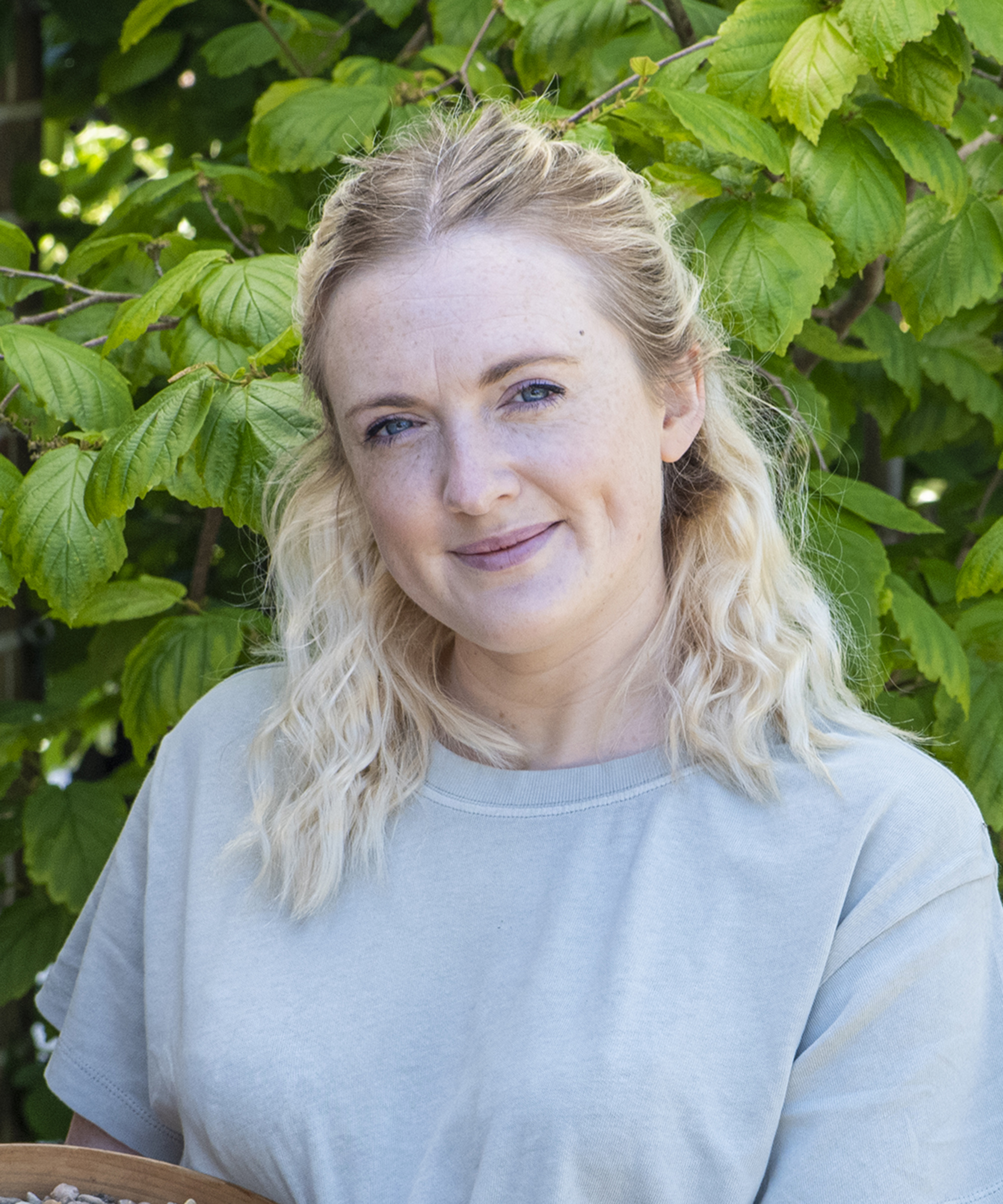 Teresa has worked as an Editor on a number of gardening magazines for three years now. So she is lucky enough to see and write about gardening across all sizes, budgets and abilities. She recently moved into her first home and the garden is a real project! Currently she is relishing planning her own design and planting schemes. What she is most passionate about when it comes to gardening are the positive effects it has on our mental health to grow and care for plants, as well as being great for the environment too and help provide food and shelter for wildlife.