The bee-friendly plants you should plant right now to help the bees in spring
These top pollinator plants can be planted now to provide vital nectar for bees when they come out of hibernation in spring. Do your bit and add them to your planting list today...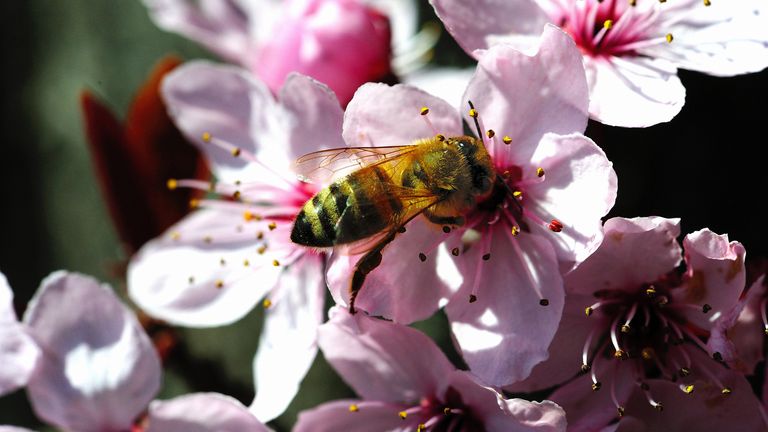 (Image credit: Alamy)
Early spring is a crucial time of year to help the bees and now you can do your bit too. Early-flowering plant varieties are vitally important to our bee populations as they provide the year's first food for queen bees and other insects as they emerge from hibernation. Whatever the size of your garden, including as many bee-friendly plants as you can squeeze in will help them. Even a window box or container on a balcony can be a lifeline for bees. It's a win-win as your garden will be full of colour and will buzz with life too.
The National Botanic Garden of Wales (opens in new tab) has made it easier by highlighting some of the best plants for early spring pollinators. 
'As pollinating insects emerge on 
warm days in late winter and early spring, they seek their first meals of the season,' says spokesperson Abigail Lowe. 'After hibernating over winter, bumblebee queens need to find nest sites to form new colonies, which is an energy-demanding task. And while honeybees stay active during warm days throughout winter, they need 
to replenish their stores in spring.'
With that in mind, try adding some of these pollinator plants to your garden now to help the bees, then for more mays to encourage creatures great and small into your garden, head over to our wildlife garden ideas feature.
1. Wallflowers
With their long flowering season many pollinating insects will forage happily on these lush blooms, attracted by the heavenly scent that drenches the spring air. They offer a splash of much-needed colour when the garden is looking drab.
2. Hellebores
Among the first flowers to appear early in the year, they offer an abundance of pollen for hungry bees emerging from their long sleep. Plant these gorgeous blooms now and bees can enjoy them for years to come as they are perennial flowers. Find out how to grow hellebores in our feature.
3. Comfrey
An all-rounder for short- and long-tongued bumblebees, as well as honeybees. Comfrey can run riot in the garden though so buy the non-invasive 'Bocking 14' variety so it doesn't take over. It can be used to enrich your soil too.
4. Grape hyacinths
A favourite with honeybees, grape hyacinths (muscari) provide a magnificent carpet of blue that's ideal for grazing pollinators to get lost in. Research shows bees prefer blue and purple flowers, which makes these a natural choice for your garden. You'll find more ideas for the best plants for winter colour in our guide.
5. Anemone
These hardy star-shaped blue and lilac flowers with pollen-laden stamens emerge from rhizomes in March and are enjoyed by honeybees and bumblebees alike. If you want to attract pollinating insects to your garden these are a must.
6. Crocus
Purple varieties such as Crocus tommasinianus are often sought out by bees searching for spring food. Bumblebee queens may breakfast on their bright orange pollen after taking a cosy nap in the closed blooms overnight.
7. Snowdrops
One of the first signs that winter is ending is when the snowdrops start to pop up from the frozen earth in January. They provide vital nectar and pollen early in the year, so pollinators will be sure to visit these flowers on milder days. Head over to our best plants for winter pots for more ideas for your winter garden.
8. Pulmonaria
These early flowers provide nectar and pollen when little else is available. The colourful, tubular flowers are enjoyed by many types of wildlife but particularly the hairy-footed flower bee. They're not a showy type of plant but bees love them.
Read more:
Lifestyle journalist Sarah Wilson has been writing about gardens since 2015. She's written for Gardeningetc.com, Livingetc, Homes & Gardens, Easy Gardens and Modern Gardens magazines. Her first job on glossy magazines was at Elle, during which time a visit to the legendary La Colombe d'Or in St-Paul-de-Vence led to an interest in all things gardening. Later as lifestyle editor at Country Homes & Interiors magazine the real pull was the run of captivating country gardens that were featured. Having studied introductory garden and landscape design as well as a course in floristry she is currently putting the skills learned to good use in her own space where the dream is establishing a cutting garden.
Sponsored by