Butternut squash soup recipe: tuck into this winter warmer
This spicy Butternut squash soup recipe is a real winner for those get-togethers in the garden over the festive season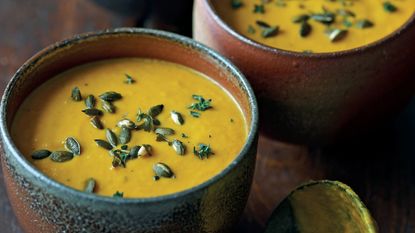 (Image credit: Ryland Peters & Small)
Now is the perfect moment to serve up this lovely butternut squash soup recipe, especially if you're gathering outside and there's a chill in the air. The warming spice of the ginger combined with the silky smooth texture of the butternut squash is a wonderful combo. Add more spice as you feel the occasion deserves, but either way this soup is a winner. Even better, it's a quick one pan moment and is so easy to do it's sure to become a firm favourite.
The recipe serves six, which might be wishful thinking at the moment so you might just have to supersize your portions (not a problem) or freeze some for next time. Read on to find out how to make it, then make sure you check out our best BBQ recipes if you fancy adding some grilling action to your winter garden party ideas.
This recipe is taken from Delicious Soups by Belinda Williams and published by Ryland Peters & Small
BUTTERNUT SQUASH SOUP WITH ORANGE AND GINGER
Ingredients:
55g butter
2 onions, diced
1 large butternut squash, peeled, deseeded and sliced
3 large carrots, peeled and sliced
1 leek, white only, sliced

a good pinch of cumin seeds

a good pinch of garam masala
a good pinch of ground turmeric
a pinch of saffron fronds (optional)
a good pinch of ground ginger or a 1-cm piece of fresh ginger, peeled and grated
freshly grated zest and freshly squeezed juice of 1 large orange
1.5 litres vegetable stock
350 ml sour cream

sea salt and ground black pepper
toasted pumpkin seeds, to garnish
sprigs of fresh thyme, to garnish
Method
1. Melt the butter in a large saucepan and add the onions, squash, carrots and leek. Toss the vegetables in the butter and cook over medium heat for a few minutes, then stir in the spices and orange zest so that the vegetables are evenly coated. Pour over the stock, cover the pan and simmer for about 15–20 minutes, until the vegetables are tender.
2. Take the pan off the heat and blend with a stick blender until very smooth. Stir in the orange juice and sour cream, and season to taste with salt and black pepper.
3. Ladle the soup into bowls or mugs and sprinkle with toasted pumpkin seeds and fresh thyme leaves before serving.
Want to try growing your own butternut squash in your veg patch? Our guide on how to grow butternut squash has all the advice you'll need to get started. Plus, head over to our grow your own hub for even more step-by-step guides.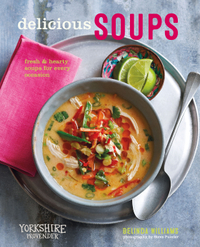 Delicious Soups by Belinda Williams | £12.27 at Amazon
From the simplest of broths prepared with vegetables straight from the garden to the most luxurious consommés, soup can be anything you want it to be. Taking the best ingredients, blending them in creative ways, and adding inspired seasonings is the key and in this collection of more than 60 recipes you'll find plenty of inspiration.
Read more: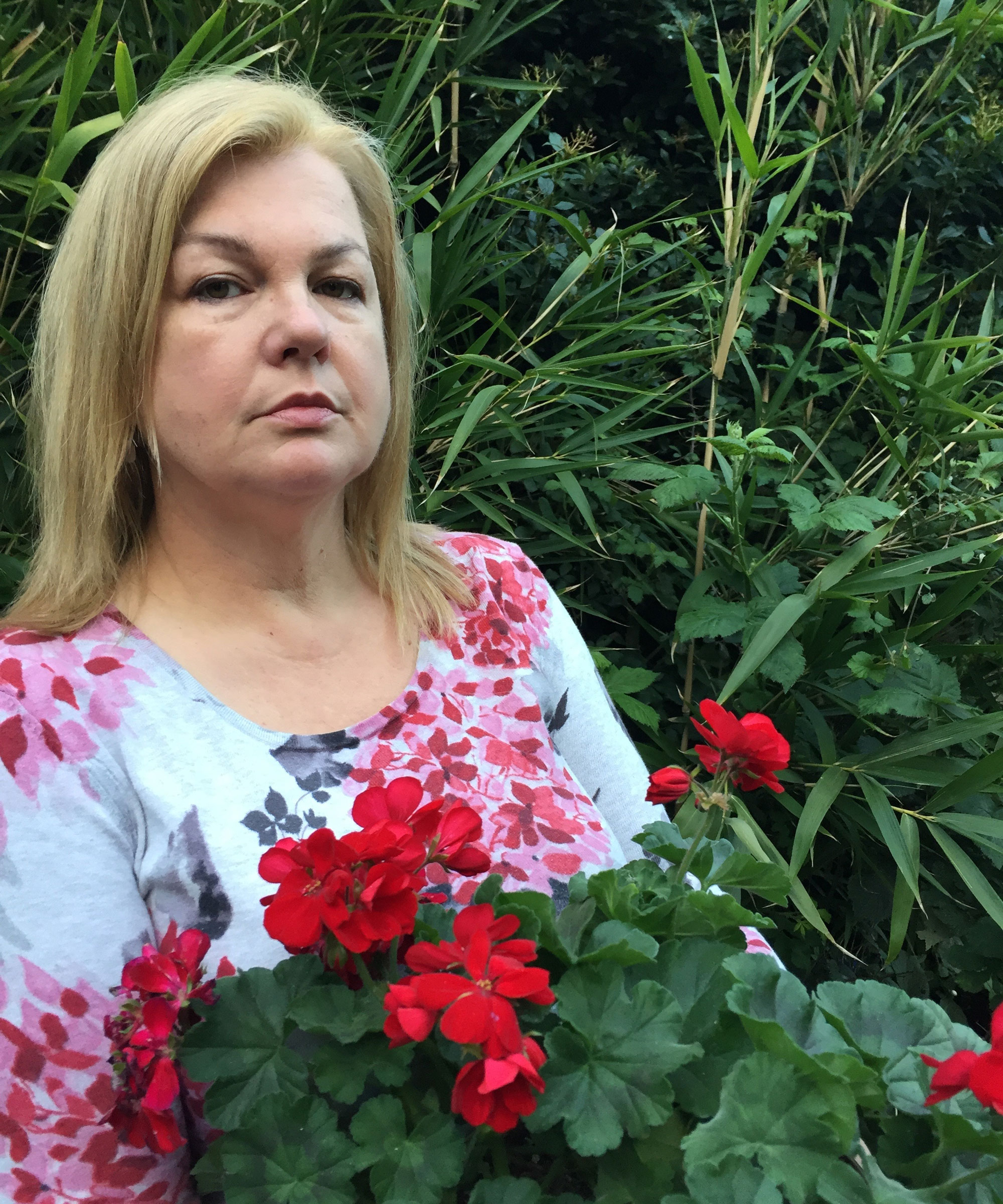 Lifestyle journalist Sarah Wilson has been writing about gardens since 2015. She's written for Gardeningetc.com, Livingetc, Homes & Gardens, Easy Gardens and Modern Gardens magazines. Having studied introductory garden and landscape design, she is currently putting the skills learned to good use in her own space where the dream is establishing a cutting garden.