Cottage gardens: how to plan, design and plant your space
Follow our advice on cottage gardens and create a stunning space that's brimming with colour, interest and scent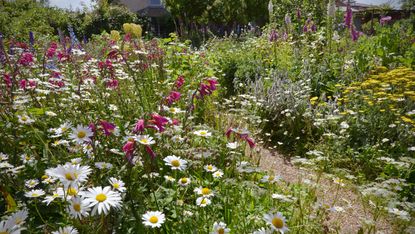 (Image credit: Getty Images)
Love the look of cottage gardens and want to create a similar look in your own outdoor space? A relaxed, informal, pack-it-all-in cottage garden is what many of us dream of and it's easy to see why the look has endured. As well as being beautiful, natural and low maintenance, it's also a great way to grow lots of plants, even in a relatively small space.
Abundance is what it's all about – less is definitely not more in a cottage garden! It's no place for diva specimen plants that insist on having the stage to themselves in order to shine. Instead, a jumble of plants can be allowed to mingle and trespass on each other's space, and self-seeders are positively encouraged so as to keep the feel as natural as possible.
Perhaps surprisingly, a cottage-style border can work as well in an urban setting as it does in the country. But although the overall effect is charmingly chaotic and romantic, it needs to be an organised sort of chaos to work well wherever it's located – just as much initial planning is needed for the cottage garden look as any other style of gardening.
Read on for our expert advice on how to plan your cottage garden, plus check out our cottage garden ideas for even more inspiration to design your dream space.
What plants should you include in a cottage garden?
For a cottage garden par excellence, you need to start with a few core plants with a strong visual structure – these will then throw the joyous profusion that grows around them into relief. Shrubs perform this role well, with hydrangeas being the stand-out choice. A variety like 'Altona' will be blue or pink depending on whether you have acid or alkaline soil, or go for pure white 'Annabelle' with its huge globes of white bracts (there are now new pink and ruby-pink varieties of 'Annabelle' too, if you prefer). Alternatively, 'Vanille Fraise' offers ever-changing interest, with large flowers that turn from white to pink to russet as the year progresses.
Add fragrance through planting
Fragrance is, of course, the cornerstone of any cottage garden. Learn how to plant a lavender hedge and follow our top tips on how to grow wisteria for two summer favourites that are pretty much essential, not only for their scent but also for the romantic air they will lend to the space. You can add some extra romance to your space too with our advice on how to grow peonies.
Include stunning roses in the mix
And then, of course, you need roses – and lots of them. Shrub roses like 'Gertrude Jekyll' (pink), 'Munstead Wood (dark crimson) and 'Madame Hardy' (white) are perfect. If you've got plenty of space for it to roam, the creamy white rambling rose 'Kiftsgate' makes a stunning addition, especially if there is a tall tree for it to use as a climbing frame.
Pale pink 'The Albrighton Rambler' is a better choice for smaller spaces and has one big advantage over most other ramblers – it flowers more than once in a year. Climbing roses, on the other hand, repeat-flower reliably – try lovely yellow 'Graham Thomas', for example. For height as well as scent, honeysuckle and white summer jasmine are indispensible. Our guide on how to plant bare root roses has lots of advice on how to get roses in the ground and where to plant them.
Include herbaceous perennials
Among these fragrant stars, plant herbaceous perennials much more densely than usual. Including delphiniums, verbascum, pinks (Dianthus), lychnis, astrantia and lady's mantle (Alcemilla mollis), ensures that you are filling the space with different flower shapes and sizes (and at the same time covering bare soil and keeping weeding to a minimum - an added bonus!).
Learn how to grow hardy geraniums and weave them into your garden too. 'Ann Folkard', with its lime green foliage and bright purple flowers, has a scrambling habit that makes it ideal for a cottage garden border. In mid-summer, cut some of it back almost to the ground for a fresh flush of foliage and flowers that will last until autumn. For splashes of almost startlingly rich blue, dot Campanula 'Sarastro', which forms a nice thick clump with lots of flower stems, or the lovely Aconitum 'Bressingham Spire' around too.
A relaxed airiness can be added to the scheme with geums that bear their flowers on wiry stems – Geum 'Totally Tangerine' will reward you with blooms from early summer until the first frosts (and will even throw up the odd flower right through a mild winter). Even more diaphanous are thalictrums ('Black Stockings' is particularly lovely, with tiny, soft purple flowerheads atop tall, black stems) and pink or white gypsophilia, which goes by the delightful common name of 'baby's breath'.
Choose flowers for late summer colour
For later in the season, dahlias, rudbeckia and echinacea will keep the flowers coming into late summer, while michaelmas daisies, nerines and Japanese anemones take the scheme into autumn.
Design ideas for cottage gardens
You safely throw some garden design rules out of the window – there's no need, for example, to tier your planting with tall varieties kept firmly at the back in a cottage garden. Instead, the idea is that everything knits together to form a mass of foliage and flowers.
It makes sense, though, to have a rise and fall flow to your planting scheme to keep things interesting. So think carefully about the placing of varieties that will grow up above the rest – delphiniums, hollyhocks and verbascum for example – so that they lead the eye around the space.
And although you want the planting to look as natural as possible, as if the plants have arrived by pure serendipity, exercising a degree of control over their initial positioning, at least, will pay dividends.
Make a point, for example, of drifting ox-eye daisies though the space. Alongside these, lovely dark pink, hardy Byzantinus gladioli and masses of annuals like cosmos, sweet peas, honesty and nasturtiums, and biennial sweet Williams can complete the picture. The annuals will, with any luck, self-seed and enhance the display even further. Should any seedlings turn up in completely the wrong place, they can simply be marshalled elsewhere, but do try to allow them to choose their own place as much as possible.
You'll find more advice and planting tips for your flowerbeds in our guide to garden borders.
Banish hard edges for paths and flowerbeds
To achieve the relaxed feel that's the essence of a cottage garden, it's best to keep the overall layout as simple as possible. The initial outline will disappear anyway once the plants are established, so there's little point in making it too fussy or complicated.
And if there's one thing that's a definite no-no in this style of garden, it's straight edges. Flowerbeds and garden path ideas (made of stone, gravel or grass, depending on the setting) should be soft and curvaceous, as if they have charted their own course through the garden over time. Low-growing, spreading plants like creeping thyme and erigeron spilling out from them will further soften their edges.
Having said that, straight lines needn't be entirely ruled out in all cases – some of the most successful schemes combine the casual style of a cottage garden border within the confines of formal flowerbeds edged with low hedging like box or Ilex crenata. The juxtapositon of formality and informality serves to bring out the best in both and can really work well in some settings.
Consider growing fruit and veg in a cottage garden
In cottage gardens of yore, fruit and veg would always have been grown among the flowers, and more and more of us are now coming back to the idea that edible produce doesn't need to be consigned to a veg patch hidden out of sight. Instead, we're mixing it into our beds and borders and enjoying its beauty as well as, later on, its taste.
A productive apple or pear tree can even serve a dual purpose, making a great support for a clematis or honeysuckle. Choose a viticella variety like deep purple 'Polish Spirit' as it can be cut back every spring, preventing it from getting too big and swamping its host. If space allows, plant a fruit tree or two to reward you with crops that are difficult to find in the shops, like damsons or greengages.
As far as veg is concerned, silvery leeks and crimson-leaved beetroots can be just as attractive as any flowering plant. Find out how to grow kale and you'll soon realise that its foliage – especially crimson 'Redbor' – is wonderful in a mixed border too. 'January King' cabbage takes on gorgeous purple tones after the first frosts, and climbing beans look fantastic scrabbling up an obelisk in summer.
'Scarlet Emperor' runner beans with their bright red flowers are a good variety to try, while the climbing bean 'Trionfo Violetta Cosse', while perhaps not one that would have been grown in a traditional cottage garden in days gone by, is worth considering in a modern interpretation of the style. Its stunning purple pods can grow up to 30cm long. When it comes to broad beans, the aptly named 'Crimson Flowered' is hard to beat for good looks – and tastes wonderful too.
Tiny blue rosemary flowers, and pink or white thyme flowers, all look fabulous in spring and summer. And enjoy the frothy white umbels of sweet cicely in the border, then pick the leaves to sweeten rhubarb (which itself makes a great addition to a cottage garden). Pretty, low-growing mounds of winter savoury make good punctuation points, as well as being great to cook with.
Our grow your own hub has in-depth advice on growing fruit and veg in your garden, including how to grow garlic and how to grow potatoes.
Encourage wildlife in a cottage garden
One huge advantage of planting your garden in cottage style is the number of butterflies, bees and other beneficial insects that will be drawn in by the abundant, naturalistic planting. Look out for an increase in the number of moths, drawn in by evening scent and white flowers that shine out at dusk – jasmine, a classic cottage garden climber, is perfect for this.
When it comes to wildlife garden ideas, if there's a choice between single flowers (one layer of petals) and doubles (two of more layers), go for singles every time. Their simplicity means nectar is likely to be much more accessible to insects which will, in turn, pollinate your flowers, fruit and veg. Head over to our bee friendly plants feature for more ways to encourage pollinators to your garden.
Read more: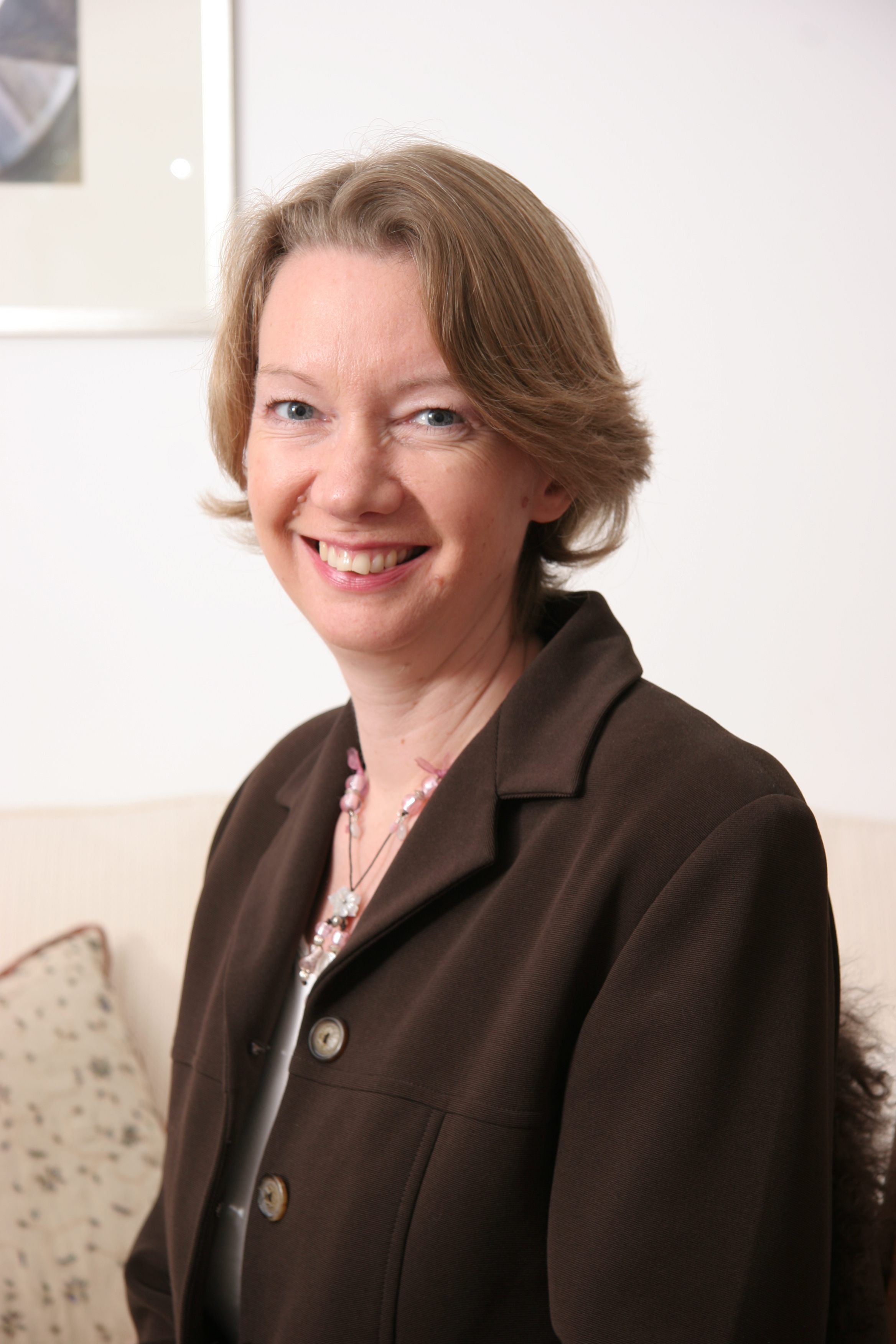 Sarah is a freelance journalist and is lucky to be able to write about her two main passions: gardening and food. She recently took on an allotment too, and is really loving growing all her own fruit and veg then bringing it home to try out in new recipes for her food and gardening blog, A Cook's Plot.