Follow our expert tips for growing the perfect cottage garden: from favourite annuals and perennials to how to get started
Is your plot ready for a dose of romance? Burpee's expert tips for growing the perfect cottage garden are just what you need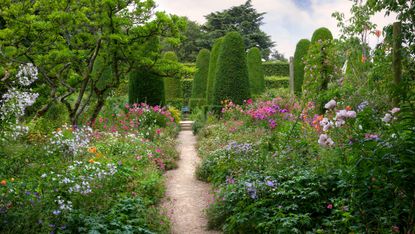 (Image credit: AndyRoland/Getty Images)
Tempted to create your own flower-filled haven? Our expert tips for growing the perfect cottage garden will help you on your way.
If you've seen our cottage garden ideas, you'll know all about the cobbled paving, winding pathways, reclaimed materials, and pastel colours that come hand-in-hand with this kind of style. It's a timeless look that's both beautiful and affordable. But, there's one thing that takes centre stage in any cottage garden – the lavishly billowing borders. And with these top tips, you can recreate them at home.
Read on to discover expert advice from Burpee's Venelin Dimitrov. The US-based company has been supplying seeds since 1881, so you can be sure that they know a thing or two when it comes to plants. Keep reading and get ready to grow the perfect garden that's full of character.
Go for year-on-year blooms with perennials
Offering reliable blooms year after year, perennials are often seen as the backbone to a cottage garden. Quintessential cottage garden favourites include Digitalis, lupins and, of course, roses. You can often buy the plants in local garden centres, but with a bit of patience, it's possible (and generally cheaper) to grow them from seed. Venelin shares three of his top picks.
Delphinium
'Elegant and sturdy, Delphiniums can be started indoors in February and transplanted outside after your region's last frost,' Venelin advises. 'The white, sky blue and deep purple blooms make them a favourite for cottage gardens and fresh bouquets.' Try 'Summer Skies' for graceful blue spikes.
Lavender
'When growing lavender, you should start the seed early, in order to give them time to germinate well,' Venelin says. 'Use a very light potting mix that drains quickly and ensure they receive sufficient water, but do not let them stay damp.'
If you already have one lavender, did you know you can grow new ones for free? Check out our guide on how to take lavender cuttings to find out more.
Honeysuckle
'With striking colours and captivating scents, honeysuckles can be trained to climb a small trellis,' suggests Venelin. Alternatively, take a look at our pergola ideas if you fancy creating a canopy of this sweetly-fragranced plant. These 5 stunning climbing plants for a cottage garden also make good choices.
'Or, the vines can be allowed to grow outward, creating a groundcover,' he adds.
Check out our 5 perfect perennials for a cottage garden planting scheme for more inspiration.
Add easy colour with annuals
It's difficult not to love annuals – cheap, cheerful, and super-easy to grow from seed, they are a wonderful way to fill a cottage garden with flowers, fast. We asked Venelin about his favourites, and his best tips to grow them.
Cosmos
'Cosmos are known for their silky, daisy-like flowers and their easy-care nature in the garden,' he says. 'Plant them in full sun and protect them from strong winds to grow abundant blooms.'
Try 'Lemonade' for pale yellow hues, or 'Capriola' for a splash of pink.
Marigolds
'Marigold seeds are quite easy to handle and germinate outdoors rather quickly, so starting them inside doesn't offer a significant benefit,' he says. 'Be sure to give your marigolds space in your garden – when grown in containers, they can become crowded.'
Burpee's 'Endurance Mixed Colors Hybrid' dons large, long-lasting flowers in vivid tones of orange and yellow.
Morning Glories
'These cheerful blooms on vines crave warm weather, so it is best to wait until the danger of frost has passed and the soil begins to warm up,' says Venelin. 'Then, plant the seeds and water well.'
The classic 'Heavenly Blue' is just as lovely as its name, or try 'Carnevale di Venezia' for stunningly stripy blooms.
What makes the perfect cottage garden?
For Venelin Dimitrov of Burpee, a perfect cottage garden is all about the fresh, fragrant blooms. And as the style encourages going all out, he offers more suggestions in addition to the favourites listed above.
Burpee has forecasted five stunning trends for the upcoming year in their GardenCast, and Venelin suggests how their Garden of Joy flowers will add extra cheer to any cottage garden. These include the likes of vibrant Zinnias, Violas and sunflowers (read our guide on how to grow sunflowers to get started).
Venelin also suggests flowers from their Quiet Garden trend. Think ornamental grasses and large-bloomed Petunias, which will capture an essence of tranquility and turn any plot into an oasis. You might find some favourites in their Immunity Garden trend, too.
He does, however, suggest the importance of picking blooms that you love. 'From climbing vines to sturdy stems, the plants in your own cottage garden should be unique to your preferences and do not need to adhere to a traditional style.'
How do you start a cottage garden?
There are a few handy things to bear in mind when wondering how to start cottage gardens. Whether you're undergoing a total revamp of your plot or are looking to add a dose of country cottage charm to a corner or two, Venelin offers his top tips.
Make sure your cottage garden is located in a spot that receives direct sun exposure for six to eight hours a day.
Healthy soil is also essential to the success of your plants – you can test your soil's pH and fertility to check this. Take a look at our guide to soil types to find out more.
It's important to understand the difference between perennials and annuals. Annuals are great for spots where you want a lot of flowers, but they require substantial amounts of watering and fertilising.
Perennials will provide structure to your cottage garden and many can be planted in the fall or spring.
Perennials also return year after year, offering a greater pay off to your hard work and dedication.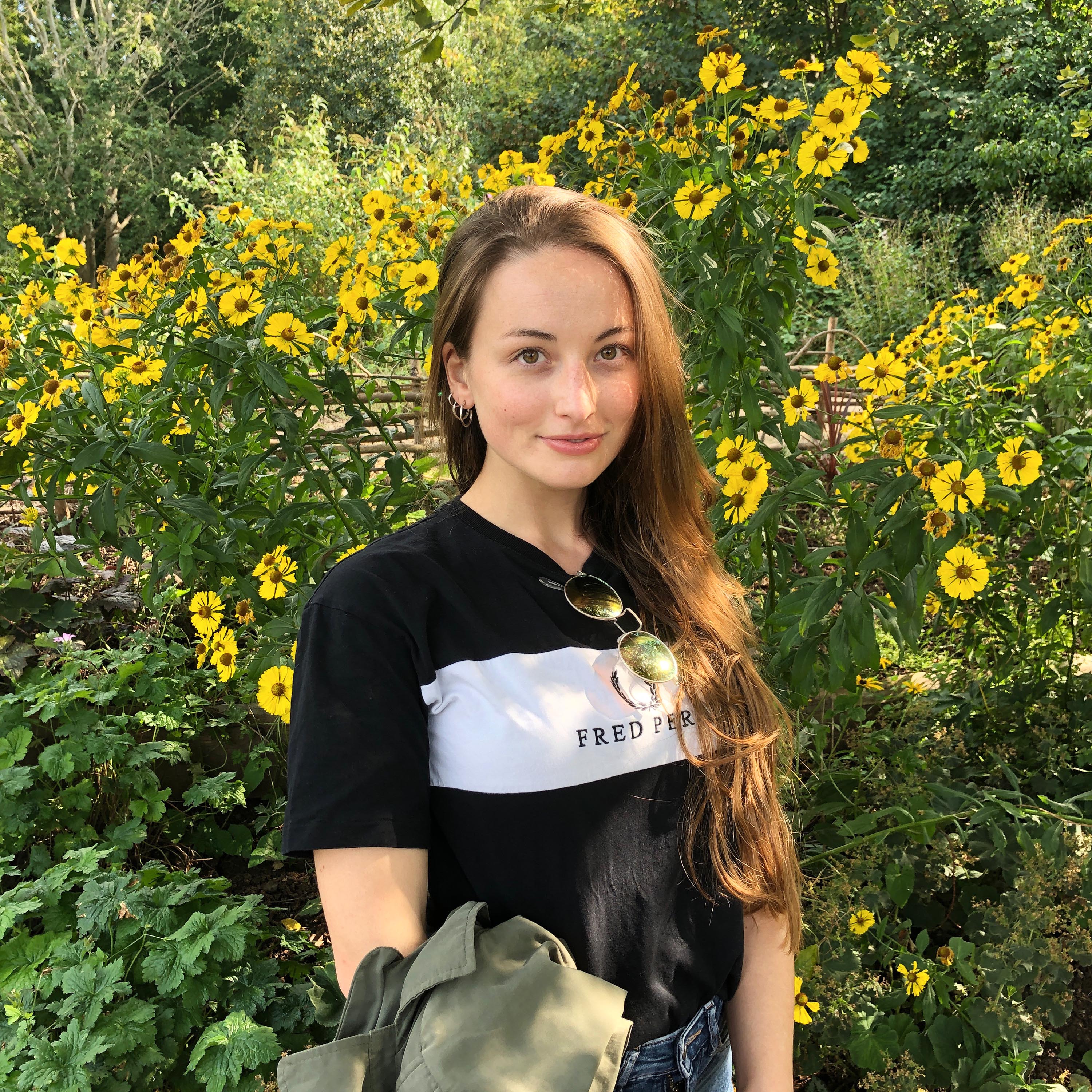 The garden was always a big part of Holly's life growing up, as was the surrounding New Forest where she lived. Her appreciation for the great outdoors has only grown since then. She's been an allotment keeper, a professional gardener, and a botanical illustrator – plants are her passion.