Lawn mower deals: don't miss the last chance to get a great offer in the January sales
You'll need to be quick to snap up our top lawn mower deals in the UK and US January sales. Get your hands on a brilliant buy before it's too late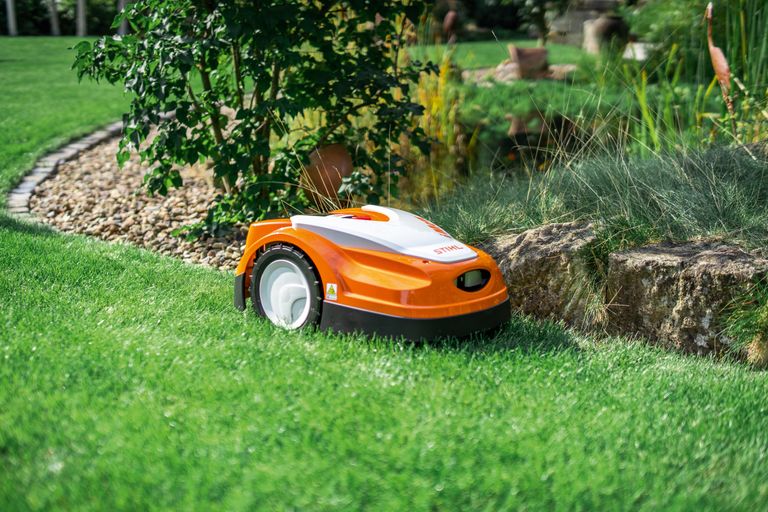 (Image credit: Stihl)
By Beth Murton
It's not too late to snap up one of the best lawn mower deals in the January sales and get your garden ready for spring. The sales will soon be coming to an end, but if you're quick there's still chance to get your hands on the best lawn mower for less. 
Although it might not seem like it at the moment with all the cold weather that's around, spring will be here before you know it. And the arrival of spring means it's time to get the lawn mower out and keep your lawn looking its best. So whether you want to upgrade your old model for a smart cordless design or you love the idea of a robot lawn mower but have always felt they were out of your price range, then now is the perfect time to shop for a great deal. 
From budget-friendly buys that will easily manage small lawns to feature-packed cordless designs that can handle large lawns and long grass, we've put together our top selection of deals available right now. So keep scrolling for the best lawn mower deals in both the UK and US, then make sure you check out our garden deals feature for more great savings on outdoor buys too. 
Shop lawn mower deals in the January sales: quicklinks
Want to browse for yourself? Check the quicklinks to the sale sites below, both US and UK, or keep going to see our top picks.
Lawn mower deals in the UK:
Lawn mower deals in the US:
Lawn mower deals: UK
Lawn mower deals: US
The best lawn mower deals in the January sales
We're seeing lots of incredible lawn mower deals in the January sales. We're not surprised either. For one, our favorite brands know how much time we have spent in our own gardens this year and they're making sure we have all we need to make them perfect for 2021. 
Also, there have been massive steps in tech in the lawn mower world in the last couple of years making cordless models and even robotic lawn mowers more widely available and more affordable. Many people are looking to upgrade from old cumbersome mowers – especially petrol models that are more polluting than electric options. 
We will keep you posted when even more lawn mower deals go live, but you can also see some low prices on our top pick lawn mowers below.
Cheap lawn mower deals
Our best-rated lawn mowers at their best prices:
Our best-rated cordless lawn mowers at their best prices:
Our best-rated robot lawn mowers at their cheapest prices:
Shop more garden deals: